Lepu Biopharma gets taste of spring with first revenues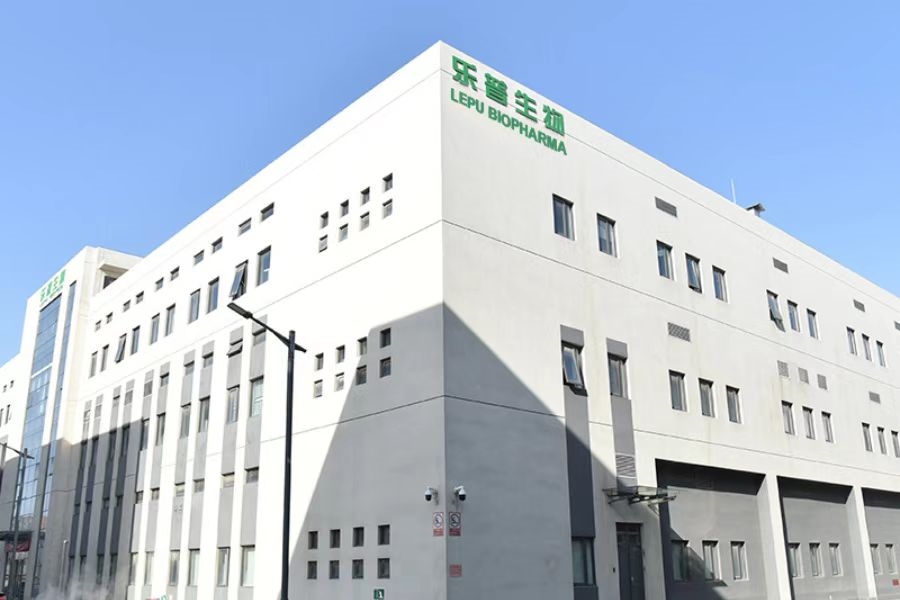 The ADC-focused drug company logged its first-ever sales late last year, kicking of the next phase of its development
Key Takeaways:
Lepu Biopharma began to sell its first product last November and generated 15.57 million yuan from sales in just over a month
The company has five drug candidates in the hot segment for antibody-drug conjugates (ADC), a highly targeted form of cancer treatment
By Molly Wen
After years of cash burning to support its drug development and Hong Kong listing, Lepu Biopharma Co. Ltd. (2157.HK) has entered a new phase as it graduates from the ranks of revenue-less drug makers to a more elite class of money-makers.
It crossed that major milestone after one of its independently developed PD-1 monoclonal antibodies was approved last year. Last month, one of its joint ventures signed a lucrative licensing deal with multinational AstraZeneca (AZN.LN) for a different drug, and stands to get $63 million in prepayments. And as icing on the cake, Lepu Biopharma's own 2022 annual report published last Friday showed it posted its first-ever recurring revenues last year.
Specifically, Lepu Biopharma brought in a relatively modest 15.57 million yuan ($2.26 million) in 2022, the report showed, all from its recently approved Pucotenlimb drug. That might be much lower than revenue for more established rivals like BeiGene (BGNE.US; 6160.HK; 688235.SH) and Innovent Biologics (1801.HK).
But every journey begins with a single step, and Pucotenlimb has plenty of potential for the treatment of late-stage colorectal cancer and melanoma patients. The drug's treatment for both indications was approved last year, and sales officially began in November.
But the road won't be all smooth sailing on that front, since the drug will face cutthroat competition from more than 10 drugs in the PD-1 antibody segment already launched in China alone. Instead, the company's biggest potential could come from its strong pipeline of antibody-drug conjugates (ADC), an emerging class of highly targeted drugs for treatment cancer. More on that shortly.
The company launched its Hong Kong IPO in February last year just as medical stocks were falling out of favor. That meant it ultimately had to settle for an IPO valuation that was 14% below what it got in its post-series-C funding, as it swallowed the downgrade due to its severe need for cash.
The company's prospectus at that time showed that, based on its rate of its cash burn, it only had enough capital to last another 3.7 months, with just 155 million yuan in its coffers at the end of 2021. The amount grew to 669 million yuan by the end of last year after the addition of IPO funds and slower cash burning as it cut its R&D expenses.
Lepu Biopharma used the IPO funds to stay afloat, even as other biotech companies struggled. But it learned its lesson and cut spending last year, while also bringing in its first revenues. That allowed it to pare its net loss last year by 32% to 689 million yuan, with its R&D spending down 33.7% to 524 million yuan as it focused on its most promising products.
Despite news of its first revenues and narrowing losses, Lepu Biopharma's shares fell 2% the day after the results came out, dragged down by a 2.7% decline for the broader Hang Seng Index as investors worried about the state of the global banking system.
Focus on ADC, a 'biological missile'
Last month, the company's KYM joint venture with Keymed Biosciences (2162.HK) signed an exclusive global licensing agreement with AstraZeneca, which agreed to take over the anti-cancer drug candidate CMG901's future development and commercialization.
KYM secured $63 million in prepayments and could receive up to $1.125 billion in additional payments once the drug reaches various milestones. It will also collect royalty fees from AstraZeneca as a share of the drug's net sales.
CMG901 is an ADC that was granted fast-track and orphan drug status by the U.S. Food and Drug Administration (FDA) last April for the treatment of gastric cancer (GC) and gastro esophageal junction (GEJ) cancer. It was certified as a breakthrough treatment drug by China's Center for Drug Evaluation, which is likely to expedite the drug review and approval process.
ADC drugs have been a focus of anti-cancer drug research since 2020. Their highly differentiating targeting capacity makes them very efficient at killing cancer cells, earning them the name "biological missiles." That market segment has gained considerable momentum since last year, with several licensing and M&A deals completed.
For example, on March 13 Pfizer (PFE.US) announced the purchase of leading ADC drug producer Seagen (SGEN.US) at a premium of 32.7% to its stock price. Last December, Merck (MRK.US) signed a cooperation agreement with Kelun-Biotech, a subsidiary of Kelun Pharmaceutical (002422.SZ), which saw it license seven pre-clinical ADC candidates. Merck agreed to pay the Chinese company $175 million, as well as up to $9.3 billion in future milestone payments.
Lepu Biopharma has also invested heavily in the ADC segment, with five candidate drugs in the category targeting multiple diseases. Indications its drugs are tackling include cancers with high incidence rates such as late-stage non-small-cell lung cancer, late-stage biliary gland cancer and recurring metastasizing nasopharyngeal carcinoma. The company ranks among the top ADC drug developers in China. Two of its products from the category, MRG003 and MRG002, have entered stage-two or even stage-three clinical trials for several indications.
Shanghai listing
Lepu Biopharma's stock hasn't been a stellar performer since its IPO. But the stock got a major boost last September when it was included in the Shenzhen-Hong Kong Stock Connect program that makes its shares available to mainland China-based investors. Around the same time it also confirmed it was considering an IPO at Shanghai's Nasdaq-style STAR Market.
Perhaps fueled by those factors, its shares surged by 386% in a single day to HK$31.80 last Sept. 9, on what looked like some highly speculative buying. Not too surprisingly after such large gains, which took its value to more than $5 billion, the stock quickly fell back to HK$5 to HK$6 range. Its latest valuation of HK$9.2 billion is still about 20% lower than its IPO price.
In terms of valuation, Lepu Biopharma's price-to-book (P/B) ratio is most suitable for comparisons with its peers, since its revenue last year was largely negligible and didn't reflect an entire year of sales. Its current P/B ratio stands at 7.1 times, higher than the 4.3 times for RemeGen (9995.HK) and 5.7 times of Innovent Biologics. Its high valuation on that basis notwithstanding, Lepu's share price has been rather volatile over last year, to say the least. More stability is likely to come as it brings more drugs to market, especially from the promising ADC category.
To subscribe to Bamboo Works weekly free newsletter, click here