Kelun-Biotech hopes for IPO booster from new Merck partnership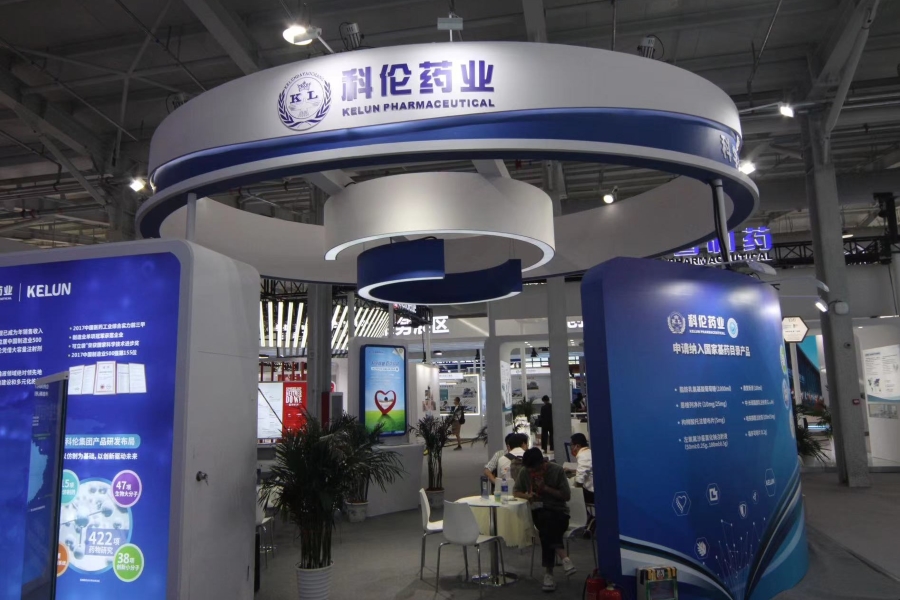 The company welcomed Merck as new shareholder not long after the pair signed a lucrative licensing agreement for its cutting-edge ADC cancer treatment
Key Takeaways:
Despite a lack of products for sale, Kelun-Biotech's revenue grew strongly last year on licensing deals from its drug pipeline
The drug developer's valuation has doubled in less than two years as it prepares for an IPO, with earlier backing from big-names like IDG, Lilly Asia Ventures and Hillhouse
By Molly Wen
After shivering through more than a year of "capital winter," Chinese drug makers are finally feeling the thaw of spring, encouraging unprofitable companies to return their eyes to Hong Kong listings. Sichuan Kelun Pharmaceutical (002422.SZ) became the latest to join the trend last week, as its Sichuan Kelun-Biotech Biopharmaceutical Co. Ltd. subsidiary filed to list in Hong Kong, with Goldman Sachs and Citic Securities as sponsors.
Founded in 2016, Kelun-Biotech develops cancer drugs such as antibody-drug conjugates (ADCs). It has a pipeline of 33 drugs in development, including 13 in the clinical stages. In 2021 it filed with the National Medical Products Administration (NMPA) to sell its KL-A167 injectable PD-L1 monoclonal antibody in China, but that application has yet to be approved.
According to the prospectus, Kelun-Biotech is one of China's first biopharmaceutical companies – and one of only a few worldwide – with a fully integrated ADC development platform.
Despite that position, the company is still suffering serious losses, according to data released by its parent in January. Kelun-Biotech lost between 800 million yuan ($116 million) and 900 million yuan each year between 2019 and 2021, giving it up to 2.48 billion yuan in total losses during that time. Its revenue grew from just 11.02 million yuan to 33.41 million yuan over those three years, before jumping to 624 million yuan in the first nine months of last year. That allowed the company to pare its loss sharply to 321 million yuan in the first nine months of 2022.
Without any of drugs for sale, the big revenue jump came mostly from licensing some of its drugs still in development. In 2022, Kelun-Biotech entered into three such agreements with global giant Merck & Co. (MRK.US) involving nine ADC assets, potentially worth a combined $11.8 billion in up-front and milestone payments. Meantime, the company also entered into collaboration and licensing agreements with UK-based pharmaceutical companies Ellipses Pharma and HBM Holdings (2142.HK), respectively.
Breakthrough drug
The ADCs that are Kelun-Biotech's main focus have been a hot spot in cancer treatment since 2020. They consist of monoclonal antibody drugs targeting specific antigens, and small molecule cytotoxic drugs coupled by linkers, and thus are potent in specifically targeting and killing cancer cells. Their precise and efficient killing properties have earned ADC drugs the nickname of "biological missiles."
Third-party data in the prospectus shows the global market for ADCs is expected to grow from $1.6 billion in 2017 to $5.5 billion by 2021, representing compound annual growth (CAGR) of 35.9%. It should continue growing at a brisk but slightly slower CAGR of 31.2% from 2021 to 2030.
Kelun-Biotech's core product is SKB264, a trophoblast antigen 2 (TROP2) ADC drug targeting advanced solid tumors. It is expected to be the first domestic TROP2 ADC in China, and was recognized as a breakthrough therapy by the NMPA in July 2022. TROP2 is often overexpressed in prevalent and difficult-to-cure cancers, such as breast cancer, non-small cell lung cancer, gastric cancer and ovarian cancer, meaning drugs that successfully target TROP2 can have huge market potential. That's why TROP2 is currently one of the hottest targets in ADC drug development.
Kelun-Biotech granted Merck exclusive rights for SKB264 outside Greater China last May, and entered into further out-licensing collaborations in July and December. The December deal saw Merck agree to make an initial payment of $175 million to Kelun-Biotech, with future milestone payments totaling up to $9.3 billion. It represented the largest biopharmaceutical out-licensing deal by a Chinese company to date, and the largest biopharmaceutical collaboration in the world by deal value in 2022.
Merck is so bullish on Kelun-Biotech that after the licensing deals, it started investing directly in the company. Kelun-Biotech announced its completion of a $200 million Series B financing at the end of last year, with Merck providing half of that. Merck now owns 6.95% of the company pre-IPO, making it the second largest shareholder after parent Kelun Pharmaceutical.
Big valuation
Kelun-Biotech's valuation was rocketing even before the validation of its products from the licensing agreements. Established investors like IDG, Lilly Asia Ventures, and Hillhouse all participated in the company's Series-A financing in 2021, valuing it at about 5 billion yuan. Even in the industry's capital winter of 2022, Kelun-Biotech still completed its Series-B financing that included Merck's participation, doubling its valuation to 10 billion yuan.
Kelun-Biotech is also blessed with strong support from its parent, which is the largest manufacturer in China's industry for infusion products. As of Sept. 30 last year, the spun-off Kelun-Biotech had borrowed 2.88 billion yuan from its parent. But it reduced that earlier this year in a debt-for-equity swap by converting 2.5 billion yuan of debt to company shares.
It's worth noting that parent Kelun Pharmaceutical has just listed another subsidiary, Yili Chuanning Biotechnology (301301.SZ), on Shenzhen's Nasdaq-style ChiNext board. Chuanning's share doubled from their 5 yuan IPO price on their first trading latest last December, and still hover in the 9 yuan to 10 yuan range.
While Kelun-Biotech has yet to specify an IPO price or offering size, its valuation at the time of its Series-B funding gives it a price-to-sales (P/S) ratio of 12 times. That's quite similar to rival Hong Kong-listed ADC drug developer RemeGen (9995.HK; 688331.SH) at 12.9 times. But we should also note that RemeGen owns two commercialized products, meaning Kelun-Biotech may have to swallow a lower valuation for now until it can get some actual products into the market.
To subscribe to Bamboo Works weekly free newsletter, click here