Lab testing chain Adicon joins IPO rush as Covid cash dwindles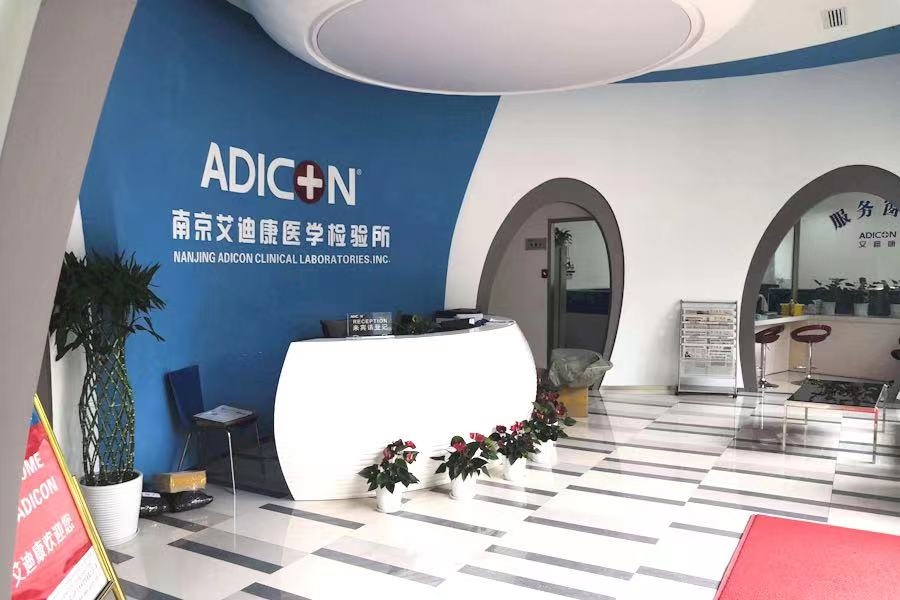 One of China's biggest independent laboratory operators is trying to jump on the Hong Kong IPO bandwagon before its Covid testing revenues tumble
Key takeaways:
Adicon's Covid test services powered rapid revenue growth in recent years, but a drop in pandemic demand will batter future earnings
The company made two dividend payouts before its latest IPO filing, using all its retained earnings to give 865 million yuan to shareholders last May
By Emily Chan
Another Covid test provider whose business flourished during the pandemic has joined the queue for a Hong Kong listing, just as demand for virus detection is crumbling.
Founded in 2004, Adicon Holdings Ltd. is an independent clinical laboratory (ICL) chain with facilities across China, offering diagnostic services to patients and medical organizations.
The company made two attempts to list on the Hong Kong Stock Exchange back when the pandemic was boosting its business, in 2021 and 2022, but the applications lapsed both times. Now Adicon is back on the IPO trail, along with a host of other clinical testing companies seeking funds to support their business as the pandemic eases.
What can Adicon offer investors without the benefit of a "Covid dividend"?
Scale is one of the potential selling points. The company was among the top three biggest ICL operators in China in revenue terms between 2020 and 2022, according to a research report cited in the preliminary prospectus. It operates 32 Chinese laboratories providing services to hospitals, health centers and pharmaceutical companies. Adicon offers more than 4,000 kinds of medical diagnostics including 1,700 routine tests and over 2,300 specialist tests that cannot be performed in a standard laboratory.
The company's first laboratory was set up by two brothers, Lin Jixun and Lin Feng, in 2004 in Hangzhou, becoming the first of its kind in China to qualify for accreditation under globally recognized medical quality standards.
As Adicon grew, it started to sell medical products and collaborate with contract research organizations (CROs) serving the life science industries. In 2017, the company declared losses and reshuffled its management, embarking the following year on a Series A financing round. Carlyle Group (CG.US) funds became the biggest stakeholder by buying nearly 49% of shares from the brothers for $214 million, at which point the founders relinquished their executive positions.
Revenue set to drop
When the Covid virus spread in 2020, Adicon acted quickly to provide test services from February of that year. Its business took off, with total revenue surging from 2.74 billion yuan ($399 million) in 2020 to 4.86 billion yuan in 2022. Net profit more than doubled from 289 million yuan to 685 million yuan.
Over the past three years, income from Covid tests alone rose from 34% of total revenues to 47% of overall turnover, totaling 4.44 billion yuan over the period. But pandemic controls that had required widespread Covid tests were relaxed late last year, and the company warned of a big decline in related revenue.
Companies that raked in cash during the pandemic are having to adjust to the sudden shrinkage of the testing market. Firms listed on mainland Chinese exchanges have started to make provisions for depreciation of fixed assets and inventory. Shenzhen-listed BGI Genomics (300676.SZ) announced provisions worth 400 million yuan last year, while Dian Diagnostics (300244.SZ) said that it would write off Covid-related fixed assets and inventory worth between 150 million yuan and 200 million yuan. But Adicon has not announced any such action, meaning provisions are likely to show up in its books this year.
In fact, mainland exchanges have raised concerns about the outlook for the diagnostics industry. In November, both the Shanghai and Shenzhen exchanges said they would rigorously review applications from Covid testing companies, looking at their technological capacity, the breakdown between their Covid-related services and other business, and revenue sustainability. Meanwhile over at the Hong Kong Stock Exchange, at least three companies in the medical diagnostics sector have filed for IPOs in the last month alone: Adicon, Genecast Group and UGenix Biotech.
Adicon's financials reveal that more than half its revenue has come from clinical molecular testing, which includes Covid detection. The business logged 2.71 billion yuan in operating revenue last year, accounting for nearly 56% of total revenue. With the loss of Covid-related income, the company might struggle to get the green light for a mainland IPO, which could explain its third attempt to land on the Hong Kong exchange.
Shareholders reap the rewards
As social life resumes in China, independent laboratories are switching their focus back to routine medical tests and the growth business of specialist screening. The routine category includes blood tests, urine tests and allergy tests, widely used to assess health risks. This market is already mature, with limited profit margins.
The so-called esoteric tests are less varied but are more sophisticated and costly. They include molecular tests and genetic tests, a part of the business where competition is still modest, and profits are relatively high.
Leading companies in the sector such as Guangzhou Kingmed Diagnostics (603882.SH) and Dian Diagnostics are actively developing these esoteric tests. Adicon is also busy building the premium end of its testing portfolio. The company added more than 850 tests to its esoteric catalogue last year, mostly focusing on detecting genetic diseases, tumors and blood disorders. The company also set up a team of 200 sales staff to promote the specialist testing services.
But the company's generous dividend payouts may prove more eye-catching for investors. Before the IPO filing, Adicon gave shareholders 69.90 million yuan in June 2021, followed by a hefty 865 million yuan dividend last May, equivalent to 100% of retained earnings as of end-March last year. The prospectus mentions that the company will not distribute a cash dividend for the foreseeable future, suggesting that its big investors have already enjoyed their windfall.
After a Series B financing in December 2020, Carlyle Group's holdings fell to just under 40% but it remains the controlling shareholder. Together with the Lin brothers, who still hold nearly 25% of the shares, these parties have together received a total dividend of more than 600 million yuan.
The company was valued at around 7.37 billion yuan after its Series B financing, more than double the 3.04 billion yuan after its Series A round. But the last valuation came when the pandemic was pushing profits higher, and since then the climate has cooled. Based on last year's net profit of 685 million yuan, Adicon's valuation may fall to 4.78 billion yuan when factoring in a price-to-earnings (P/E) ratio of 6.98 times in line with its rival Dian Diagnostics. And the actual figure might be even lower, as the company's business performance is likely to deteriorate this year as the Covid-driven cash dries up.
To subscribe to Bamboo Works weekly free newsletter, click here