Genecast Hopes for High IPO Valuation Despite Red Ink, Regulatory Risk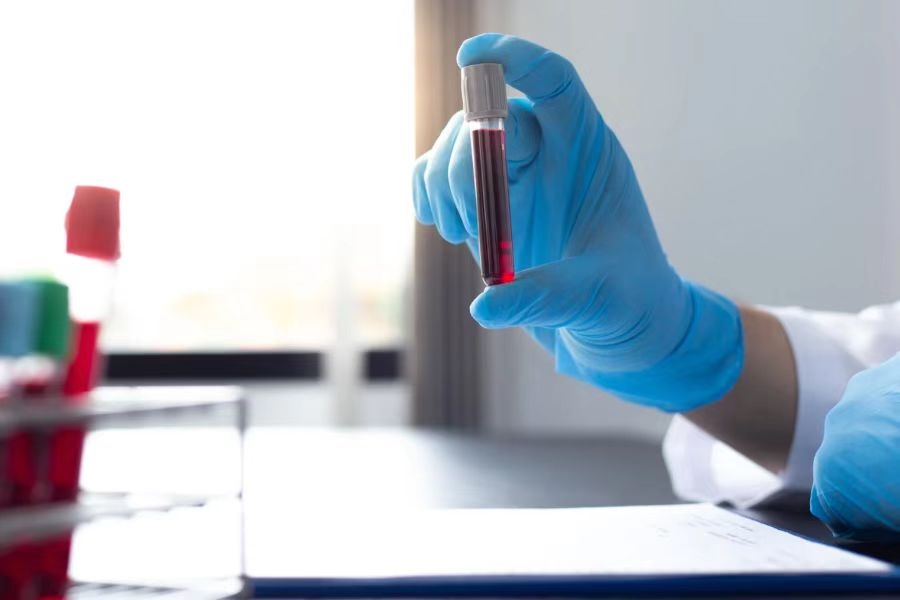 The maker of cancer diagnostics and testing products has made a second filing for a Hong Kong IPO, even as its industry faces regulatory risk due to the newness of its industry
Key Takeaways:
Genecast has filed for a Hong Kong IPO, reporting it lost 1.4 billion yuan over the past three years on big spending for sales and R&D
The cancer molecular diagnostics industry where the company operates is still in its infancy, exposing it to potential risk from future regulation
By Ellie Si
High-tech medical diagnostics maker Genecast Group Inc. is hoping the second time will be the right medicine for its Hong Kong listing plan, even as it shows no signs of turning a profit anytime soon.
That lack of greener pastures in the near-term never seems to deter China's bustling field of medical startups, most hoping to entice investors with promises of future riches from a growing Chinese middle class with more money to spend on medical extras. Genecast made its second filing for a Hong Kong listing on Feb. 17, updating its application from last September with new financials.
The company's bread-and-butter come from its self-developed innovative cancer molecular diagnostics and testing products, which cover a full set of capabilities across cancer risk detection, early testing, treatment selection and the monitoring of cancer recurrence, according to its latest prospectus.
Third-party industry data in the document shows China's cancer molecular diagnostics and testing market is expected to reach 561.1 billion yuan ($80.5 billion) in value by 2030. The prospectus points out that Genecast was the industry's top-earner for next generation sequencing-based (NSG) cancer diagnostic and testing products in 2021, with 36.8% of the market – more than double the 14.8% for the No. 2 player.
The company completed seven funding rounds between 2015 and 2020, with Matrix Partners, CCIG, Hillhouse Capital and Taikang Life Insurance among its big-name investors. Its latest series-E financing raised more than 1 billion yuan in 2020, bringing its total to over 1.7 billion yuan. The latest round gave it a 5.23 billion yuan valuation, up more than 40-fold from just five years earlier when it was valued at 125 million yuan after the series-A financing.
But that said, cancer diagnostics and testing companies tend to spend massively on sales and R&D, with the result that many stay unprofitable for years. Potential new regulations for the young sector are another a dark cloud hanging over even the best companies.
One such example is Burning Rock Biotech (BNR.US), which specializes in cancer testing, and has yet to report any profits since its listing in 2020. As it continues to post losses, the company's share price gradually fell from $16.50 at the time of its IPO to the current level of around just $3, lopping off 80% of its value and giving it a current market cap of just $306 million – far less than Genecast's valuation after its latest funding round. Thus, it seems IPO investors may be less generous in their valuations than earlier investors.
Big expenses
Genecast's revenues have posted solid double-digit growth over the years on the rising popularity of "precision treatments" that its products provide. But its gross margins have moved in the other direction, showing that bigger sales don't always lead to greater profitability in its emerging but also increasingly competitive sector. The company's revenue grew from 304 million yuan in 2020 to 435 million yuan last year, while its gross margins fell from 68.6% to 63% over that period.
Cancer testing service providers often rely on testing machines to interpret their results, and many of those machines are developed by the same handful of companies like U.S. biotech firm Illumina (ILMN.US). Such collaboration provides consistency in testing results, but also leads to high costs of sales that are one of the industry's major maladies.
Genecast is no exception in that regard. Its selling and marketing expenses rose from 187 million yuan in 2020 to 280 million yuan last year, equivalent to 64.6% of total revenue. Much of that expense also owes to costs related to building up a sales force of 343 people covering 30 provincial or municipal hospitals, with employee benefits accounting for nearly half.
Like many medical companies, Genecast also spends heavily on R&D to stay ahead of the competition, with such costs nearly doubling from 137 million yuan in 2020 to 250 million yuan last year.
Despite the relatively rapid revenue growth, the company has consistently lost money due to its large sales and R&D expenses. Its net loss in the last three years varied between 400 million yuan and 600 million yuan each year, totaling 1.4 billion yuan over that time.
Embryonic industry
In addition to its own lack of profits, Genecast must also deal more broadly with the lack of regulatory clarity that comes with operating in an emerging medical industry. The company noted that its industry is still in its infancy despite its big potential, adding that competition is intense and most major players were established only in the last decade. It said most companies' revenue currently comes from NGS-based products and services.
Genecast fits that mold, deriving most of its revenue from its laboratory developed test (LDT) services and in vitro diagnostics (IVD) products. Its LDT business contributed more than three-quarters of its revenue in the past three years, and the combined share of LDT and IVD products exceeds 95%.
That could potentially be problematic in the future, since regulation of such products is still scant due to the industry's newness, including lack of a widely accepted third-party certification system. As a result, most LDT service providers have not formally registered their products yet.
Genecast said that that if China's medical regulator decides to take a hard line toward LDT services and treat them like medical equipment, it could be punished for providing unlicensed LDT services by being forced to suspend those services and having its products confiscated. It could also face possible fines, and even be ordered to suspend operations. Such risk applies not only to Genecast, but the entire industry.
To subscribe to Bamboo Works weekly free newsletter, click here