Kintor Pharma Gets Mega-Booster from Experimental Covid-19 Drug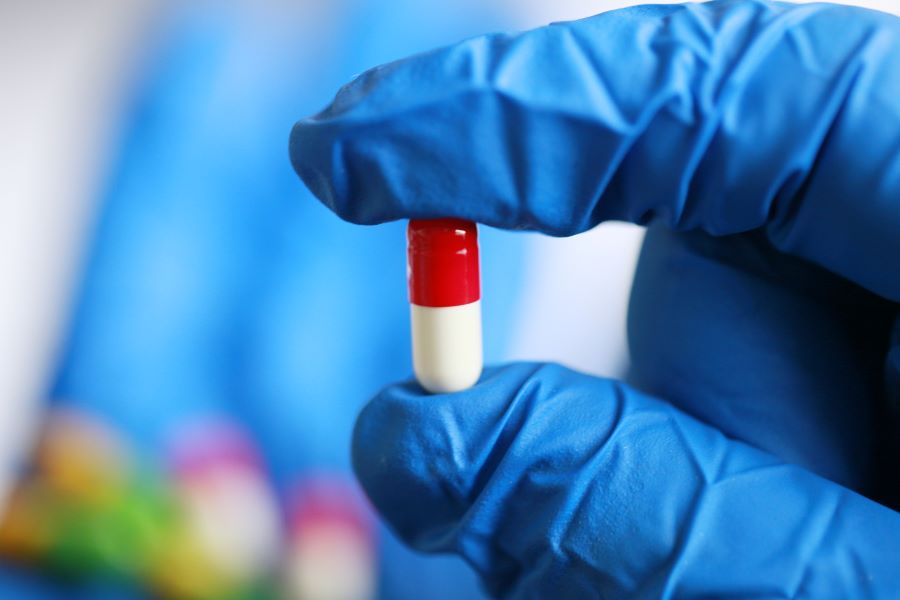 Company posted major milestone last week with the first emergency use authorization for its drug Proxalutamide to treat the coronavirus in Paraguay
Key points:
Kintor Pharma's Proxalutamide could become a blockbuster drug if it receives emergency use approval in the U.S. as a treatment for Covid-19
The company's stock has jumped sevenfold this year, outpacing even the most bullish analyst targets
By Alice Leung
It's relatively rare to see a stock trade higher than analysts' targets, since such people tend to be quite bullish on the companies they follow. But that's exactly what has happened with cancer drug maker Kintor Pharmaceutical Ltd. (9939.HK), whose meteoric sevenfold stock increase since the start of the year has "out-bulled" even the most bullish of the analysts.
The hype for a company that has yet to generate any revenues centers on Kintor's experimental drug Proxalutamide, which is showing promise as a treatment for Covid-19. That campaign passed a major milestone last week when the South American nation of Paraguay became the first country to grant emergency use authorization for the drug to treat Covid-19, according to Suzhou-based Kintor.
Just a day earlier, Kintor announced it was teaming up with domestic drug powerhouse Shanghai Fosun Pharmaceutical to commercialise Proxalutamide for the treatment of Covid-19 in India and 28 Africa countries. It said it also plans to expand the production capacity at its Suzhou factory to 50 million tablets per month in the fourth quarter of this year.
Under the Fosun agreement, Kintor would be eligible to receive upfront and milestone payments up to 560 million yuan ($87 million), and royalty payments of at least 50% of operating profits generated from drug sales in the regions where the pair collaborate.
Investors and analysts clearly smell the potential for Kintor to receive millions or even billions of dollars in Proxalutamide-related royalties, which could start rolling in as soon as next year.
The company's shares rallied more than 30% in the four days since the announcement to a record of HK$83.45 ($10.74), before closing Wednesday at HK$79.95. High hopes for Proxalutamide have made Kintor one of the best performing pharmaceutical stocks listed in Hong Kong this year.
Founded in 2009, Kintor raised HK$1.86 billion by selling shares at HK$20.15 in a May 2020 IPO, becoming the latest money-losing drug start-up to list in Hong Kong. Such listings have become relatively common in the city over the last three years after the local stock exchange modified rules that previously barred all money-losing companies from listing on its main board.
Despite the IPO being heavily oversubscribed, Kintor's stock got off to a rocky start started and fell to a low of HK$7.20 in November. But things rapidly changed after that as the company reported making progress on Proxalutamide for the treatment of Covid-19 starting in December. The company was already worth about HK$27 billion in May when it made an addition share placement that raised HK$1.17 billion.
The stock's recent surge, which has boosted Kintor's market capitalization to about HK$31 billion, may have fully priced in the Proxalutamide news by now. Three analysts who cover the company have an average target for the shares of HK$77, or about 4% below the Wednesday close.
Targeted Therapies
Kintor develops small-molecule novel androgen receptor (AR) antagonist drugs that can penetrate cells more easily due to their light weight, making them ideal for targeted therapies. Proxalutamide is a new-generation AR antagonist that was initially developed as a treatment for prostate cancer.
The drug has already been approved by the U.S. Food and Drug Administration (FDA) and the Brazilian Health Regulatory Agency (ANVISA) for phase III clinical trials in patients with Covid-19. Phase III is generally the final stage of clinical trials before the FDA considers whether to approve a drug for general use, involving larger numbers of patients and lasting one to four years.
While the coronavirus epidemic has been largely brought under control in China, Kintor is seeking emergency-use authorizations for it worldwide, which allows for drugs to be used in emergencies similar to the approval for most vaccines now in use.
Analysts anticipate Proxalutamide could receive such emergency authorization in the U.S. as early as the fourth quarter of this year. That could pave the way for the big money to start flowing in 2022. Huatai Research projects the company could receive worldwide royalties of up to $3.4 billion for the drug next year, and $567 million in 2023, mainly from the U.S. and EU.
With no significant revenue to date, Kintor posted an adjusted loss of 508 million yuan in 2020, extending a loss of 233 million yuan the previous year. It should remain in the red this year, with a poll of five analysts expecting a net loss of 588.8 million yuan. But they see it becoming profitable in 2022, forecasting an average net profit of 5.41 billion yuan next year.
The company continues to spend heavily on research and development (R&D), which jumped by more than half to about 329 million yuan last year from 2019. The company expects R&D costs to rise another 50% this year as it launches more Covid-19 clinical trials.
While hopes are high for Proxalutamide, the drug isn't the only one being used to treat Covid-19. Gilead Sciences' remdesivir is the only antiviral drug currently approved by the FDA to treat the virus, and two antibodies therapies have also been granted emergency use authorization.
But the effectiveness of those treatments is controversial, with the World Health Organization saying there is no evidence that remdesivir reduces deaths or recovery times. A Brazilian Proxalutamide study that showed a 92% reduction in mortality risk among hospitalized Covid-19 patients has also been met with scepticism from some scientists, according to a Reuters report in May.
While Proxalutamide's potential as a Covid-19 treatment may be fuelling near-term optimism, longer-term investors are also focused on how fast Kintor can commercialize its other drugs. The company has six products now in clinical stage trails.
One of those is Pyrilutamide (KX-826), used to treat baldness caused by androgenic alopecia and acne vulgaris. The company expects to start reporting data for phase II clinical trials in China and phase 1b trials in the U.S. this year.
The company will manufacture Pyrilutamide at a facility in the city of Pinghu, which is near its Suzhou headquarters and is currently in the project design stage. It said the construction of the facility will commence in the third quarter of 2021 and should be completed by the end of 2022.
The global market for hair loss products is expected to increase about 6% annually in the next few years to reach $4 billion in 2025, according to Arizton Advisory & Intelligence.