Kingsware finds new funds – and profits – in automating mundane business processes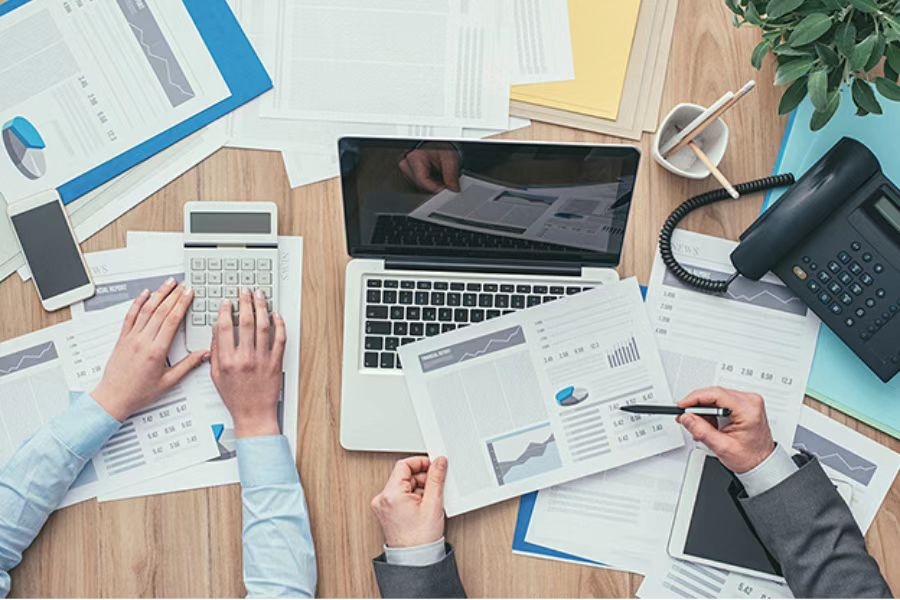 The company, whose AI-based products help to automate functions like accounting and customer support, raised a fresh 500 million yuan in its latest funding
Key Takeaways:
Robotic process automation (RPA) software maker Kingsware has raised 500 million yuan in new funds, which it will use to accelerate its product development
The company's revenues increased 84% to nearly 150 million yuan in 2021, and its CEO said it has been profitable since 2016
By Trevor Mo
Move over, ChatGPT.
The AI-powered chatbot may be making global headlines, but a lower-key technology called robotic process automation (RPA) is making its own waves these days, as China increasingly turns to automation technologies to tackle rising labor costs. The category, which covers software tools that mimic human behaviors in desktop-based tasks like accounting and customer support, made headlines last week with a major new funding for a top player.
The deal saw Kingsware Information Technology Co. Ltd. announce that it recently raised 500 million yuan ($72 million) in its C-round funding. The transaction, completed in December, was led by an all-Chinese investor lineup that included CDB Capital, the fully-owned subsidiary of China Development Bank, joined by CICC Capital, Shunwei Capital and Zhengling Venture Capital, among others, the company said in a statement last Friday.
Kingsware didn't reveal its valuation following the latest funding. But our calculations show the company was worth at 1.76 billion yuan in September 2021, based on its sale of 5% of the company for 88 million yuan at that time. Another sale of 5% of the company in the latest round would value it at about 10 billion yuan, a huge jump that would put it in the official "unicorn" club with a market value of more than $1 billion.
The RPA technology that is Kingsware's focus is an important new function for businesses, freeing up workers from tedious and monotonous tasks to let them focus on higher-value work. A recent survey by industry research firm IDC showed 93% of Chinese companies have noticed the benefit of RPA technology, and 67% plan to either expand their current RPA implementation or to start deploying the technology by 2025.
Founded in 2016 in the coastal city of Zhuhai in South China's Guangdong province, Kingsware was incubated by Shanghai-listed fintech services provider Shenzhen Kingdom Sci-Tech (600446.SH). Its latest fundraising is part of Kingdom Sci-Tech's effort to introduce outside investors to the company. The company's earlier B-round funding in July 2021, when Kingsware raised 200 million yuan, was led by private equity powerhouse Hillhouse.
According to the local business registry platform Qichacha, Kingdom Sci-Tech is currently still Kingsware's second largest shareholder with 13.7% of the company, while the largest is Chairman and CEO Liao Wanli with 25.4%. The company's next largest shareholders are Hillhouse and CDB Capital, with 7.4% and 6.5%, respectively.
China's RPA software market has expanded rapidly over the past few years, growing by an annual compound rate of 64.48% from 2018 to 2023, outpacing the global growth rate of 35.97%, according to IDC. The global RPA software market is expected to reach $3.9 billion this year, with about a quarter of that coming from China, IDC said.
A recent report on the market conducted last July by Forrester named Kingsware as one of four leaders in the Chinese market among 11 vendors covered. The other three were U.S.-based UiPath, as well as China-based Cyclone Robotics and Laiye.
Financial services focus
Kingsware primarily serves financial services firms, boasting that its products and services are already used by more than 200 Chinese banks and over 110 securities firms. It says the country's six largest stated-owned banks and leading brokerages such as Citic Securities and Haitong Securities are all among its clients.
Having established itself in the financial services sector, the company is now trying to expand into other industries. Concurrent with its announcement of the new investment last week, the company also unveiled a teaching and training platform that caters to the education sector, as well as a data center on-site management system targeting telecoms services providers. Kingsware is also targeting public services, manufacturing and healthcare.
The company said it will use part of its latest funds to shore up its core financial services business, and will also use the money to extend into other industries. Those diversification efforts are showing some early signs of success, with the company already generating one-third of its revenue from non-financial clients, according to local tech media 36Kr, citing CEO Liao.
The company's overall revenues grew 84% to nearly 150 million yuan in 2021, according to another local media outlet 21st Century Business Herald. More recent data was not available.
Kingsware has also not released data regarding its bottom line, but CEO Liao was cited in the 36Kr report as saying "the company has remained profitable each year since its founding in 2016, and it has maintained stable cash flow."
That ability to generate profits from the get-go contrasts sharply with most Chinese enterprise software makers, which often struggle for years to turn profits. Cases in point are the China's highly-hyped four "AI dragons" – SenseTime, Megvii, Cloudwalk, and Yitu Technology, which are all still losing billions of yuan annually years after their founding.
Kingsware's ability to operate profitably while all the others lose money probably owes to its focus on financial services firms, which are dominated by less cost-conscious state-owned entities that are generally generous IT spenders. The company's increasing emphasis on higher-margin standardized Software-as-a-Service (SaaS) products could also be a factor. It mainly offers more labor-intensive customized services for large enterprises, and standardized SaaS products for small and medium size businesses.
A final factor behind its profits – and perhaps one of the most important – is Kingsware's decision to focus on profits rather than growth at any cost. The company is relatively small, judging from its modest revenue of 150 million yuan in 2021. Even if its business doubled last year, the 300 million yuan that would represent is still just a tiny fraction of global leader UiPath, whose $1.04 billion for fiscal 2022 is equivalent to 7 billion yuan.
At the end of the day, Kingsware is likely to focus on its lucrative area targeting financial services firms, since such firms account for the greatest number of RPA clients in China, according to a recent separate report from Forrester. But its diversification efforts are also equally important, as areas like public service and manufacturing are rapidly boosting their IT spending, including on RPA, the report added.
There's been no mention of an IPO in the company's materials or media reports to date, and Kingsware's profitability and new fundraising mean it's probably not in strong need of such IPO funds. But the company's profitability and leading position in a hot growth area, despite its relatively small size, could make it an attractive investment if it decides to go public. It could also be an attractive acquisition target for a more aggressive AI company.
To subscribe to Bamboo Works free weekly newsletter, click here