SenseTime Steps on Smart Car Accelerator with GAC Tie-Up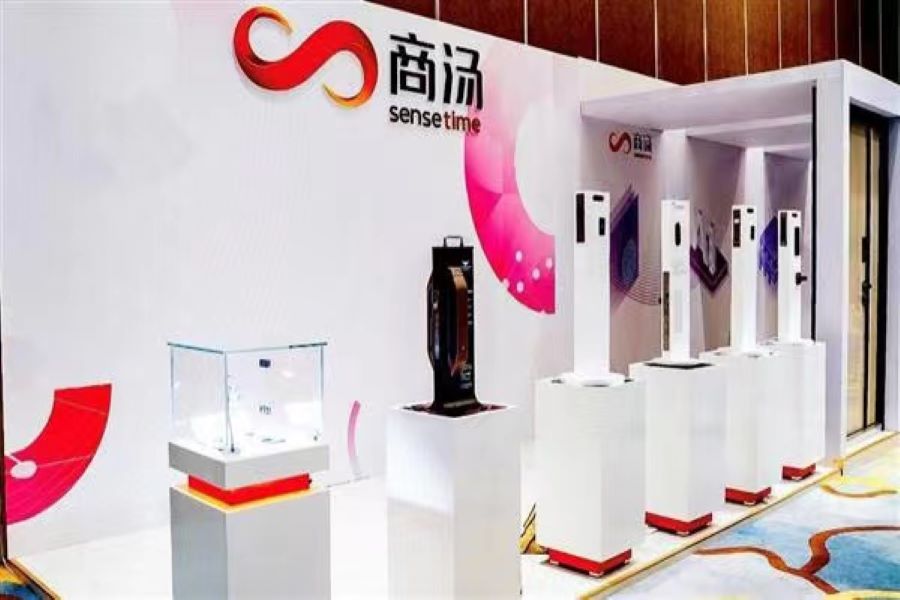 Controversial AI company's new alliance with major automaker could help it diversify beyond the government contracts that are its main revenue source
Key Takeaways:
SenseTime is stepping up its drive into the smart automobile industry as part of its effort to diversify beyond government clients
The company's stock slumped up to 51% on June 30 after a lock-up period expired, and its shares have now lost nearly two-thirds of their value from their post-IPO high
By Trevor Mo
Move over, Huawei, Baidu (BIDU.US; BIDU.US) and all the other China big techs speeding into the nation's bustling smart car fast lane.
Alibaba-backed AI up-and-comer SenseTime Group Inc. (0020.HK) is stepping up its drive into that pack, with its announcement last week of a new strategic partnership with GAC Group, one of China's leading state-owned automakers whose joint venture partners include Toyota (7203.T) and Honda (7267.T). The pair will cooperate in areas including "intelligent driving, intelligent cabin and intelligent connected vehicles", SenseTime said.
The artificial intelligence (AI) company's interest in automobiles isn't hard to understand when one considers the big potential of smart cars, including autonomous vehicles. Founded in 2014, SenseTime is China's largest computer vision software provider, serving over 2,400 customers. Its areas include intelligent business, intelligent cities, intelligent life and intelligent vehicle applications.
But much of its business comes from government-related surveillance work, often involving installation of cameras and sensors around a city. The company's facial recognition software is imbedded into surveillance hardware that can recognize people in real-time, assisting governments in applications such as criminal investigations.
But the surveillance space has become increasingly saturated. In addition to other software makers, SenseTime is increasingly competing with hardware names like camera maker Hikvision (002415.SZ) and telecom giant Huawei, which are also aggressively pushing into the software business. That competition has caused software prices to tumble, with hardware makers sometimes even giving the product away for free for big hardware sales, according to report from local news site 36Kr, citing a software researcher.
At the same time, growth in tech spending by local governments has slowed in recent years due to tight budgets as China's economy slows and pandemic-related disruptions lead to loss of tax revenues and higher spending on pandemic controls.
Last but certainly not least, government surveillance is controversial in the west, and may have been a factor behind Washington's decision to add SenseTime to a blacklist banning U.S. investors from buying the company's shares. That development forced SenseTime to put the brakes on its IPO last year at the 11th hour, though it ultimately completed the listing. By comparison, smart cars are far less controversial.
SenseTime's auto ambitions date back to 2017, when the company first announced a strategic partnership with Honda to co-develop autonomous driving technology. But it only recently ramped up the effort. Early this year the company formed an independent intelligent auto business group as part of a broader restructuring.
Driven by strong consumer demand for intelligent mobility services, carmakers are increasingly adopting computer vision technologies to develop autonomous vehicles. By 2025, annual spending on such technologies in China's auto industry is expected to reach 15.3 billion yuan ($2.3 billion), translating to a compound annual growth rate of 67% between 2020 and 2025, according to research by Frost & Sullivan cited in SenseTime's IPO prospectus last year.
Smart Auto product suite
The Hong Kong-based company has developed a suite of software products called Smart Auto, which it says can help automakers to develop autonomous vehicles. Its technology is powered by AI modules embedded into car systems that can detect and predict the surrounding environment, such as passing pedestrians, according to the company.
As of July, SenseTime said it has signed contracts with over 30 automobile companies, including leading domestic and overseas brands. Based on those contracts, the company said it expects to supply software products for more than 23 million automobiles involving more than 60 vehicle models in the next five years.
While SenseTime has built up a strong partner ecosystem with automakers, many of those partnerships have yet to yield commercial benefits. In 2021, revenue from the company's "Smart Auto" category stood at 184.2 million yuan, making up a negligible 3% of SenseTime's total 4.7 billion yuan of revenues for the year.
Nonetheless, the company said it will continue to plow resources into the business. "We will step up our efforts in the development of our Smart Auto business, stay committed to building SenseAuto as the most influential AI-empowering platform and leading the intelligent transformation of the automobile industry," it said in a March statement with the 2021 annual results.
Its ability to boost the smart auto business could be largely out its hands, and instead will depend more on how fast autonomous vehicle technology becomes widely adopted. But at least for now, investors don't seem willing to wait.
SenseTime's shares plunged as much as 51% on June 30 after a lock-up period expired following its Hong Kong IPO last December. A confluence of dynamics may explain lack of investor confidence, including its heavy reliance on government contracts and the U.S. blacklisting.
In fact, last year's blacklisting by the U.S. wasn't the first for the company. In October 2019 Washington barred the company from procuring technologies from U.S. companies without government approval, similar to higher-profile sanctions that cut off Huawei from its U.S. suppliers. Though SenseTime was less affected by those sanctions because it doesn't sell hardware, its data center facilities consume chips that are used to train its AI models. Accordingly, the sanctions present a long-term challenge for SenseTime, since Chinese companies have been unable to supply alternative technologies.
SenseTime shares have bounced back somewhat since the June 30 plunge, but they haven't recovered completely. The shares closed down 5% last week after the GAC partnership announcement. Its latest closing price of HK$2.17 on Tuesday values it at HK$73 billion, about a quarter of the HK$300 billion it reached at the time of its IPO.
SenseTime's plunge mirrors a broader retreat for most companies from China's formerly hot AI sector. As of mid-July, three such names, computer vison specialist Deep Glint (688207.SH) and rival ArcSoft (688088.SH), and AI chip firm Cambricon (688256.SH), have seen their shares drop by anywhere from 23% to as much as 70% since their listings over the last three years, according to data complier Wind.
Investors are most concerned about the group's inability to earn profits. SenseTime is a case in point, reporting a net loss of 17 billion yuan in 2021, up from 12 billion yuan a year earlier.
In terms of valuation, SenseTime currently trades at a price to sales ratio (P/S) of just 4.25 times, a relatively low rate for this type of high-growth tech company. Both of its smaller Shanghai-listed peers – Deep Glint and ArcSoft – trade at significantly higher ratios of 17 and 24 times, respectively, reflecting the rapid decline in SenseTime's shares after the June 30 selloff. The profitable Shenzhen-listed Hikvision – which is also on a U.S. blacklist – has a similarly low P/S ratio of just 3.59 times.
To subscribe to Bamboo Works free weekly newsletter, click here