Is Elon Musk Actually Right About ESG?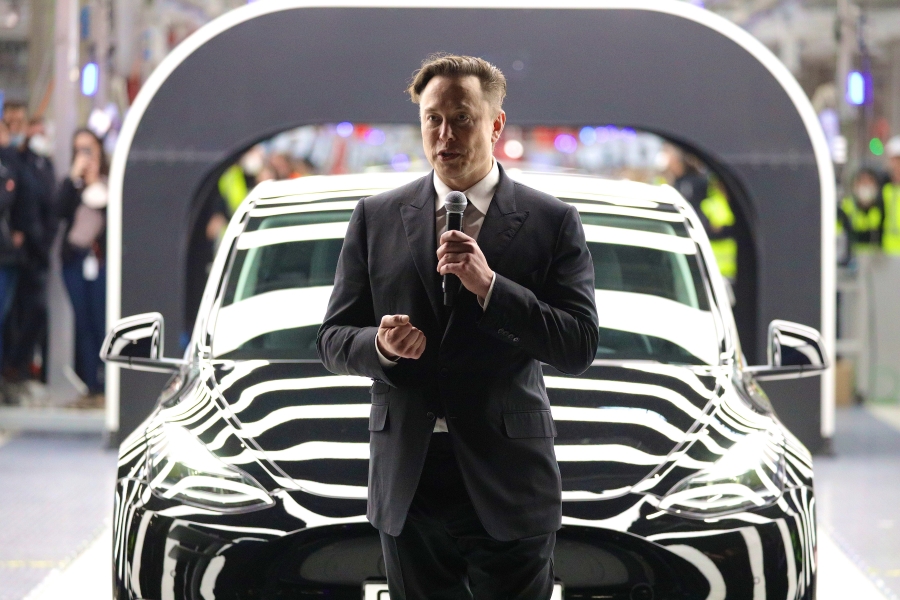 While the "environment" element of ESG is relatively well defined, the "social" and "governance" pieces are far more subjective
By Edith Terry
Mad genius Elon Musk may get more hate mail than Johnny Depp's ex-wife actress Amber Heard these days, and I am certainly not a fan. But when he fired off a tweet calling ESG a "scam" that has been "weaponized by phony social justice warriors" on May 18, immediately after S&P Dow Jones Indices dumped his electric carmaker Tesla Inc. (TSLA.US) from the S&P 500 ESG Index, I felt a pang of sympathy. Within two days, over $12 billion was wiped from Musk's net worth, although he was still the world's richest person.
So, is Mr. Musk correct? Are ESG ratings a scam? The action by the influential ratings agency caused much head wagging among experts in the funding phenomenon known by the acronym, which stands for environment, social and governance (ESG) issues, and there are many arguments pro and con. "Elon Musk sees Tesla getting a bad score as an indication that the scoring system doesn't work. Others see Tesla getting a bad score as an indication that the company is actually being held to account, i.e. that the scoring system is finally working," said one expert.
But one area where ESG ratings don't make much sense is the way in which they have been inflicted on listed companies and investors more as a fad than a sensible way to make operational or investment decisions. ESG ratings are used by investment managers to classify different stocks for their sustainable investing portfolios. If the world's biggest electric carmaker, whose every vehicle adds zero net emissions to the atmosphere, and which has expanded into battery storage for electric grids and solar power systems, is not an ESG star, then who is?
Musk pointed out with fury that energy giant ExxonMobil (XOM.US) was rated among the top 10 best in the world for ESG by the S&P 500, "while Tesla didn't make the list!". None of the scoring systems, from Robeco SAM, one of the earliest ratings providers, to Morgan Stanley's MSCI to Sustainanalytics and the S&P 500 Index, offer a comparable, transparent or quantitatively based set of metrics.
The "E" letter is relatively easy to understand, and according to Barclays, $84 trillion is under asset owners and managers who committed themselves to net zero carbon initiatives after the COP26 conference on climate change in Glasgow last year. Climate change, and environmental metrics, are among the major drivers of increasing investment, which may account for one-third of total assets under management globally, according to a January report from Bloomberg Intelligence. Bloomberg Intelligence estimates that ESG assets surpassed $35 trillion in 2020, up from $30.6 trillion in 2018, with U.S.-based ESG assets speeding ahead of Europe, the former leader, growing by 40% in the past two years. That's a lot of money, and companies naturally want a share of it.
Regulators are catching up with the market too, at the usual glacial pace, in China, the U.S., European Union and the United Nations (without enforcement power, but a leading standard bearer for climate change policies). In the U.S., the Securities and Exchange Commission tabled a proposal in March that would have companies disclose their annual emissions and climate risks. China has said that it would adopt the UN's ESG standards, expected to be tabled by the International Sustainability Standards Board by the end of the year. On May 15, the China Securities Regulatory Commission (CSRC) began to enforce new guidelines requiring listed companies to include ESG in their IR communications. (Tesla's factory in China, launched in Shanghai in 2019, produces more vehicles than its Fremont, California plant, and Elon Musk is viewed fondly there).
It's possible that the new standards under the ISSB will set everybody straight. We have our doubts, however. The "S" and "G" letters, are much more cranky and subjective than "E," and even the "E" letter has its issues, such as how to assess carbon inputs from different kinds of power suppliers. Different ratings agencies give their own idiosyncratic weightings to factors such as accidents and racial discrimination (Tesla got nailed for both), or in the case of the S&P 500's ESG index, drop companies from the list when their peers do better (Tesla again). A Dutch firm with $118 billion of assets under management, the 400-year-old Van Lanschot Kempen NV (VLK.NA), was so frustrated with the lack of screening for corruption in the standard indices that it created its own test. That's the "G "letter, big-time, and it resulted in Van Lanschot Kempen blacklisting a number of Chinese firms.
Nikesh Patel, a senior executive at Van Lanschot Kempen, said there were plenty of red flags in countries other than China – like the U.S., which scores low on the environment. "Our thinking was that there had to be a better way to do things," he told Bloomberg. Elon Musk would likely agree.
Edith Terry is a writer and communications professional in Hong Kong, where she is on the ESG-Energy Steering Committee of the Hong Kong American Chamber of Commerce.
(In the event of any conflict between the English and Chinese versions of this blog, the English version should be the reference.)
To subscribe to Bamboo Works weekly free newsletter, click here