In 'Summer of Regulation,' Companies Should Look for Positives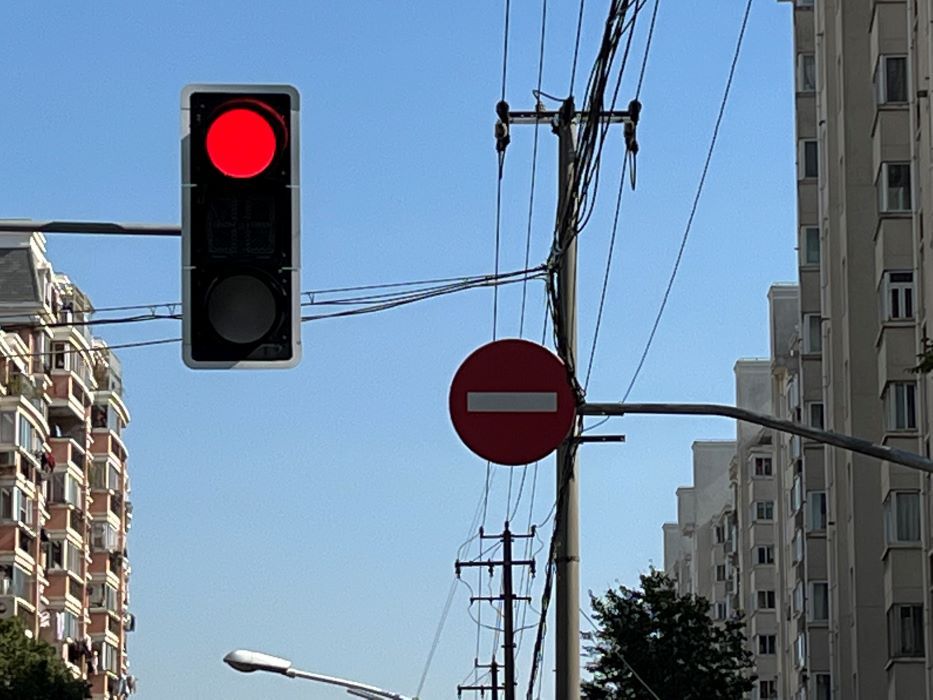 By Doug Young
When God gives you lemons, make lemonade.
Ok, maybe that's just slightly cliché. But the old saying could also offer some words of wisdom for companies and their key communicators as China undergoes what's likely to go down as its biggest corporate sector cleanup in recent memory.
We'll return to lemons shortly, and how making lemonade – putting a positive face on what otherwise looks like a grim situation – may be the best way to make it through this year's "Summer of the Cleanup." But first, for anyone living in a cave, we'll quickly review what's gotten us to this uneasy point and then explore how companies have responded.
China is famous for its regulatory whimsy, and "regulation" almost always takes up a big part of the "risks" section in any Chinese company's IPO when going public in the U.S. or Hong Kong.
As someone who has covered Chinese companies for two decades, I can't even begin to recount how many times I've written about the latest crackdown on this-or-that sector over the years. The only common theme is that just about anyone is vulnerable to such crackdowns, which seem to come in waves every two to three years.
Historians may argue over when the latest wave began, with some perhaps citing the infamous 11th-hour collapse of the IPO by Alibaba's (BABA.US; 9988.HK) Ant Group last November. But for our purposes, I would date the wave to late June and early July when the Uber-like DiDi Global (DIDI.US) made a New York IPO, only to disclose days later that China's cybersecurity regulator had advised it to wait pending the outcome of a data security review.
From there it's been all downhill, with names large and small, from the towering Tencent (0700.HK) to education companies like New Oriental (EDU.US) getting sucked into the vortex. Data security has been a key focus area, which is a huge, since just about every publicly traded Chinese company has massive amounts of digitalized user data. Too much extracurricular education has also been in focus, with after-school education companies falling in the regulatory crosshairs. Gaming has taken similar heat for its addictive nature.
U.S.-China tensions have also taken their toll, with both Beijing and Washington mounting crackdowns over a controversial structure used by many Chinese companies to list overseas called "variable interest entity" or VIE. And the list goes on.
Companies have generally responded with the usual Chinese formula of contrition and statements to the effect of "we are cooperating with the authorities." That's typically followed by silence that's a classic reaction by many Chinese companies to any kind of crisis.
In some earlier instances this year, a few education companies getting ready to go public gave detailed accounts in their prospectuses of all the different changes taking place and potential outcomes, which was quite helpful for myself and investors.
This is one area where companies could really be a little more forthcoming in these regulatory turbulent times. Instead, most have chosen to remain relatively silent after their initial contrition, leaving people to guess what's happening behind the scenes and what kinds of outcomes could follow.
Obviously, some things weren't meant to be made public, and companies are keenly aware that disclosing what was said at certain closed-door discussions could upset the regulators. But simply giving a broader view of what's happening at the regulatory level, similar to what the education companies did in their IPO prospectuses, provides the kind of transparency that is quite common in the west and helps investors understand what's happening. Such explanation holds much more clout coming from a company in the middle of the storm than from outside investors or industry watchers.
Then there's the issue of lemonade. While my journalistic point of view is probably slightly biased, I can say with fair conviction that the ongoing cleanups are really necessary in almost every case. That's the way things often work in China: industries are allowed to grow for years with relatively little oversight, often leading to a "Wild West" landscape in many emerging sectors.
Then, suddenly, the regulators in Beijing wake up one morning and realize how unruly things have become and – perhaps more important – what dire consequences could occur if the situation is allowed to evolve unchecked. We saw that all too well just a few years ago with the peer-to-peer (P2P) lending business that produced a bumper crop of shoddy investment products and dodgy companies, often robbing naïve mom-and-pop investors of their life savings.
Accordingly, larger companies should realize that these cleanups – while painful when they occur – are probably for their own and everyone else's benefit over the longer term. Perhaps such cleanups could be done more predictably and in more orderly fashion. But at the end of the day they're almost always quite needed.
Company and communications officials should adopt this kind of worldview in their broader outlook, and incorporate it as much as possible into their messages. Such signals, combined with interpretation of what's happening at the broadest regulatory levels, would provide insight for grateful observers and investors, and would mark a vast improvement over the current unhelpful mix of silence and contrition.
Doug Young is the editor in chief of Bamboo Works. He previously held senior positions at Reuters and Caixin Global.