ImmuneOnco banks on cutting-edge cancer drugs to attract IPO cash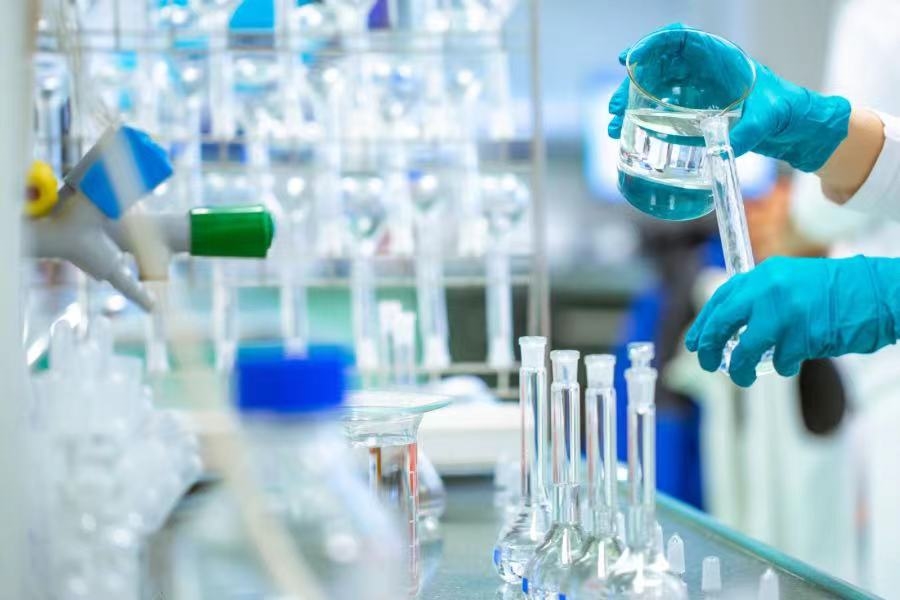 The biopharma wants to use IPO proceeds to bring its cancer immunotherapies to market, having already built a lofty valuation with backers such as Eli Lilly
Key Takeaways:
ImmuneOnco's main product pipeline is a cancer drug targeting a promising protein pathway, the first such drug to enter clinical tests in China, with more intensive trials due in the fourth quarter
Eli Lilly ranks as the company's biggest institutional investor after six rounds of financing
By Molly Wen
It's one of the next big frontiers of medical science: fighting cancer by boosting the body's immune system. For pioneers in the field, the path to profit is challenging but the potential payoff could be huge.
One of China's hotly tipped biotechs, ImmuneOnco Biopharmaceuticals (Shanghai) Inc., is hoping to attract IPO investors with the potential earnings power of its cutting-edge drugs, even though the immunotherapies are still at the trial stage and revenues have yet to roll in.
The company stepped up efforts to list on the Hong Kong Stock Exchange on the back of a recovering biotech sector, with Morgan Stanley and CICC as its co-sponsors. The company made an earlier IPO attempt last year but the application lapsed.
The company, founded in 2015, is dedicated to researching next-generation immunotherapy, according to a preliminary prospectus filed last Sunday. Eight of its innovative drug pipelines are entering clinical trials, of more than a dozen drugs under development, but the company has yet to commercialize any products. Revenue remains merely a trickle, mostly from licensing deals including milestone payments from a technology transfer agreement with an unnamed third party in 2019.
The company reported revenues of just 5.07 million yuan ($740,000) in 2021 and 540,000 yuan last year, thanks to royalties from the 2019 technology transfer deal, sales of cell strains and other products and testing services.
For biotechs on the cutting edge of medicine, hefty research costs are unavoidable. The company spent 176 million yuan on R&D in 2021, when it posted a net loss of 733 million yuan, and 277 million yuan the following year, feeding into a net loss of 403 million yuan. The company said it narrowed the deficit after a fair value loss on investors' preferred shares came off the books in January 2022.
The company's key product, IMM01 (SIRPα-Fc fusion protein), targets a so-called checkpoint molecule, CD47, associated with many forms of cancer. The product is the first protein of its type to have entered clinical trials in China. It has the potential to be used as a standalone drug or in combination with other drugs to trigger an enhanced immune response against types of blood cancer as well as tumors in the lungs or lymphatic system. A combined therapy using ImmuneOnco's drug alongside Bortezomib and Dexamethasone to treat multiple myeloma is making the fastest progress through the company's drug pipeline. It entered initial clinical trials in January 2022 and the pivotal trials are due to start in the fourth quarter of this year.
Oncology R&D hotspots
Tumor immunotherapy is a revolutionary treatment aimed at eliminating cancer cells by triggering patients' own cell defenses. Drugs targeting CD47 on the surface of cells are considered one of the most promising routes to suppressing cancer, with a bigger patient response rate than other inhibitors aimed at the PD-1 and PD-L1 proteins.
CD47 is a type of glycoprotein broadly expressed on the surface of many cancers that combines with a signal-regulating protein, or SIRPα, in guiding the body's immune response to unwanted cells. The CD47-targeting drugs can cut off signals that allow malignant cells to evade the immune system, thereby unleashing specialist cancer-fighting cells against a tumor.
Research into PD-1/PD-L1 inhibitors as a way of fighting cancer is already a very crowded field. Hence many companies in the innovative drugs sector are focusing on CD47, with 52 drug candidates targeting the CD47/SIRPα pathway. ImmuneOnco alone has 11 such drugs in the works. Aside from the IMM01 drug that is moving swiftly through the pipeline, its bispecific antibody injection IMM0306 started phase 2a clinical trials in China in March.
Many multinationals are also piling into the CD47 arena with billions of dollars in licensing and M&A deals. In March 2020, Gilead Sciences (GILD.US) bought drugs specialist Forty Seven for $4.9 billion to acquire its CD47 antibody project. In September the same year, AbbVie (ABBV.US) agreed a deal worth up to $2.94 billion in licensing and milestone payments to secure exclusive global rights, excluding China, to a CD47 antibody developed by I-Mab Biopharma (IMAB.US). The drug is still only at the clinical trial stage.
The ImmuneOnco prospectus cited market research indicating that global demand for CD47/SIRPα therapies should grow rapidly after the first drug in the class is expected to launch in 2024. The research predicted the global market would increase from $200 million in 2024 to $12.4 billion in 2030, an annual compound growth rate of 108.2%.
Higher valuation than U.S. listed peer
In fact, the reason why no CD47 drug has been approved for marketing yet is probably due to the high barriers to entry in terms of drug design and development. When CD47 antibodies attack cancer cells, they combine with normal red blood cells to cause side effects including severe anemia. These challenges have complicated the development and clinical use of CD47 antibodies, but some developers filing for clinical trials may have found ways to tackle the problem.
ImmuneOnco has raised funds six times, taking its valuation from 71.43 million yuan in 2015 to $830 million after its latest round in January 2022, an increase of more than 80 times in dollar terms. Institutional investors including Eli Lilly (LLY.US), Sunshine Life Insurance, Zhangke Lingyi Siqi Equity Investment and Greater Bay Area Fund provided funds, with Eli Lilly becoming the biggest institutional investor with a share of 12.25%.
ImmuneOnco still has a comfortable cash position thanks to the persistent financing efforts. By the end of 2022, it had 635 million yuan in cash and bank deposits, equivalent to at least 125% of costs for the next 12 months. The IPO proceeds would be used for clinical trials, the drug registration process and the commercialization of its key product, IMM01, as well to acquire new production facilities.
As yet, ImmuneOnco has no product-related revenue or profits. The details of its IPO have yet to be released. But I-Mab Biopharma, a leader in the CD47 field, serves as a good reference point. Its latest market valuation was just $260 million, well below ImmuneOnco's $830 million after its Series C financing. I-Mab Biopharma has more than 20 innovative drug pipelines and its CD47 antibodies have secured lucrative orders from multinational pharmaceutical firms.
But stocks on the Hong Kong exchange tend to have premiums over the same stocks in the U.S. market. Whether the company can go public with an impressive valuation will ultimately hinge on the pace of its research into producing the next generation of cancer drugs.
To subscribe to Bamboo Works weekly free newsletter, click here