I-Mab Founder Retakes Reins in Latest Shakeup Ahead of Commercialization Phase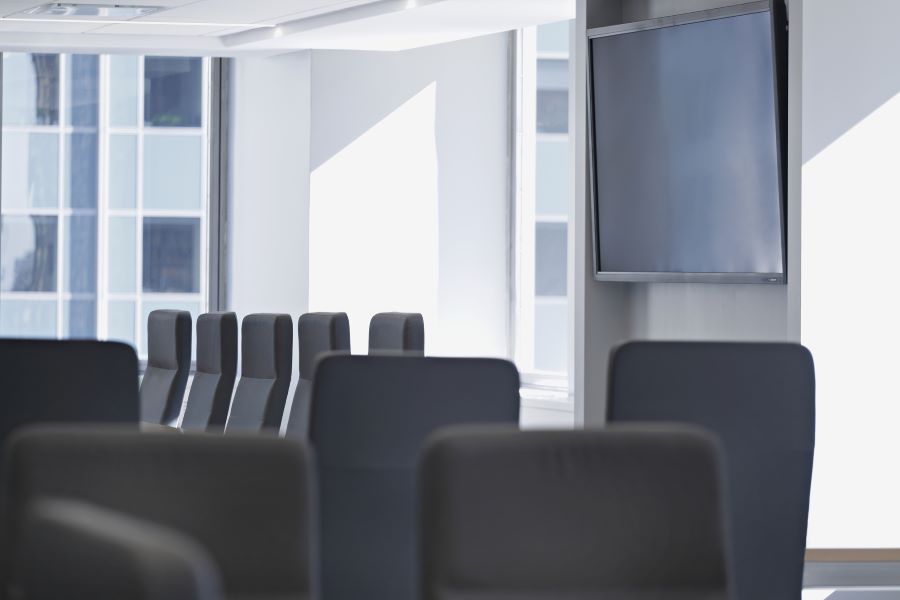 Drug maker announces latest senior appointments as investors anticipate regulatory approval for some of its products as early as 2023
Key takeaways
Four-year company veteran and CEO Joan Shen to depart I-Mab as chairman and founder Zang Jingwu gets set to resume the role
Analysts upbeat as company earmarks 2023 for regulatory approval of key drugs and launch of production facility
By Richard Barbarossa
In a twist on an old adage, it appears to be a case of "out with the old and in with the not-so-new," at drug developer I-Mab (IMAB.US), which has announced a second reshuffle of its top leadership in as many months. The latest move, announced last week, will see founder and chairman Dr. Zang Jingwu return as acting CEO to steer a newly appointed management team.
The series of new appointments comes as I-Mab gears up for the next phase in its development, in which it seeks to transition from a clinical-stage biotech startup to a global biopharmaceutical company with sustainable revenue from regulator-approved drugs for sale.
Zang will replace CEO Joan Shen, who will step down on Dec. 31 "to pursue other interests," according to the statement released on Dec. 20. Her departure without a permanent replacement suggests the move wasn't planned, though I-Mab didn't comment beyond the "pursue other interests" explanation. Zang previously served as I-Mab's CEO from the company's founding in 2016 to 2019.
Zang has been reinstalled by the board to "better prepare the transition towards the next phase of development," I-Mab said in announcing the move. Shen steps down after four years and four months at I-Mab, divided almost equally between president of R&D for two years before being promoted to CEO in October 2019.
In an interview with Sina's medical information site the day after the announcement, Shen explained her departure. "Mainly, I have always hoped to return to my own passion and my main profession: central nervous system drug development, and I will continue to support the construction of China's innovative drug business in the future."
As part of the shakeup, I-Mab also announcedthat seasoned oncologist Dr. Andrew Zhu also joined the company as president and board member to lead global R&D. Zhu, who will report directly to Zang, had previously served on I-Mab's scientific advisory board and has worked for such drug majors as Merck, Eli Lilly, Roche, and Bayer, and also led or participated in more than 50 global clinical trials.
The moves come on the heels of some other top-rank shuffling announced in November, when veteran business executive John Long was named CFO after having worked in similarly senior positions at a number of healthcare companies, including the WuXi AppTec Group, WuXi NextCODE Genomics Inc., Genecast Biotechnology Co., Inc., and StemiRNA Therapeutics Co., Ltd.
In that announcement, I-Mab touted Long's previous experience in a number of areas, including taking companies private, global restructurings and pre-IPO private placements, as well as his work preparing for A-share IPOs. His appointment to the top financial job comes as the company has yet to start receiving a steady revenue stream that comes with the sale of regulator-approved drugs, though such revenue is expected to start flowing as soon as 2023.
Long took over the CFO spot from Zhu Jielun, who was appointed Chief Strategy Officer (CSO) after leading the company's $103.7 million listing on the Nasdaq nearly two years ago. Zhu also presided over a licensing deal worth up to $2.94 billion with AbbVie in September, which become the largest such cross-border transaction in China.
He will now oversee planning and execution of corporate development strategy, including global partnerships, strategic investments and potential M&A.
Preparing to Commercialize
The raft of new appointments follows the company's new establishment of a "Commercialization Executive Council," which has been tasked with forging partnerships for commercialization of products in I-Mab's pipeline. Among other things, the council will seek out investment and potential merger and acquisition opportunities.
Zang pointed out that the company has reached "a critical proof-of-concept and registrational stage," with 2023 earmarked as a key milestone. That's the year the company expects to submit biologics license applications (BLA) for its two leading drug candidates – Felzartamab and Eftansomatropin alfa – and begin commercial production at its planned Hangzhou manufacturing facility.
Like many companies in its stage of development, with drugs being trialed but yet to get regulatory approval, I-Mab currently has no production capabilities.
As with many Chinese drug startups, I-Mab's two leading candidates for regulatory approval were developed using technology transferred from foreign companies. Felzartamab is an investigational human monoclonal antibody derived from German-based MorphoSys' (MOR.DE) HuCAL, and is used to treat multiple myeloma and autoimmune diseases.
The company had predicted as recently as October that Felzartamab as a third-line treatment for multiple myeloma was on track for BLA submission in this year's fourth quarter. But no further announcements on progress have been made since then. Third-line treatments are used when initial and subsequent treatments don't work or have stopped working. It has forecast that a BLA for its use as a second-line treatment would be submitted in 2023.
Eftansomatropin alfa is based on South Korean Genexine's (095700.KS) patented hyFc and is a potential highly differentiated long-acting recombinant human growth hormone being developed as a therapy for growth hormone deficiency (GHD).
A November survey of 19 analysts by Yahoo Finance offers an average price target of $96.05 for I-Mab's shares, compared with its latest close of $45.65. Of those, 12 have a "buy" rating on the shares, while the other seven have "strong buy."
Despite that positive outlook, the company's shares have gone on a rollercoaster ride since listing at $14 in January 2020. They soared to a peak of $85.40 in June this year, only to lose half of their value as investors weighed its prospects for getting a drug approved for commercial sales.
The company's price-to-book (P/B) ratio stands at 4.85, which is well below 10.43 for domestic peer WuXi Biologics (2269.HK) and 6.61 for Innovent Biologics (1801.HK), indicating I-Mab is less valued than its peers at its current share price.
Earlier this month the company also announced its board had approved a motion to pursue a listing on the Hong Kong Stock Exchange, which will give it more breadth to raise additional capital, helping to facilitate approval of its clinical-stage drug candidates.
To subscribe to Bamboo Works free weekly newsletter, click here