Hailiang Education Walks Fine Line Between Growth and Raising Regulatory Ire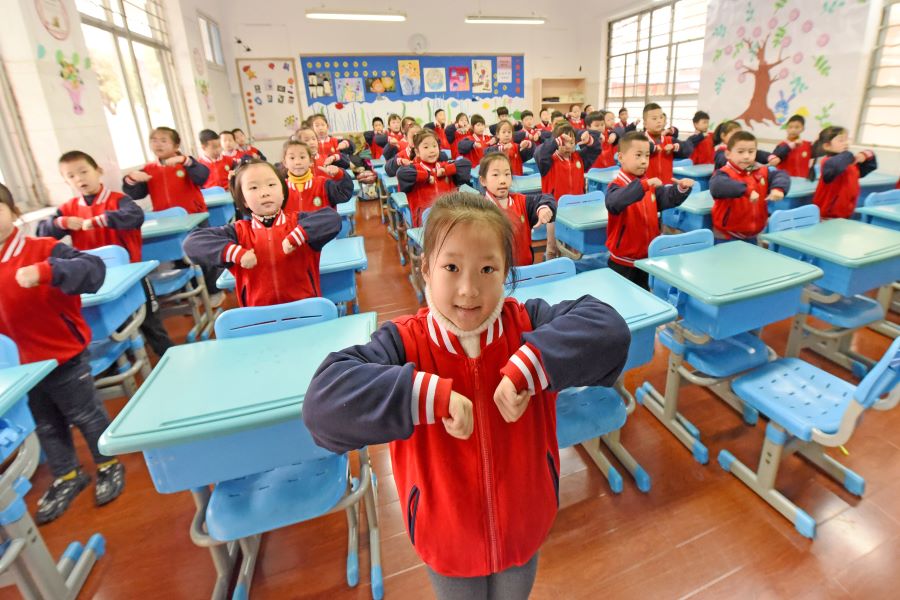 Company reports 38% profit growth for latest fiscal year, but its shares slip as it faces numerous regulatory challenges
Key takeaways:
Hailiang Education has reported solid revenue and profit growth for its latest fiscal year before sweeping regulatory changes took effect
Company's high-growth after-school tutoring services are likely to take big hit from regulatory changes, as future uncertainty weighs on its shares
By Warren Yang
Hailiang Education Group (HLG.US) is shaping up as a solid bet to survive China's ongoing crackdown on privately-funded educators. But to stay that way it is having to walk a fine line between pursuit of growth and staying within the boundaries of what Chinese authorities will tolerate.
So far the New York-listed operator of private schools is managing to achieve both of those aims. But that doesn't seem reason enough for investors to try their luck with its stock, even as the company has released its latest financial results that look relatively solid.
Those results show Hailiang's net profit grew 38% to 483 million yuan ($76 million) in its fiscal year that runs through June, as revenue grew 34% to 1.4 billion yuan, according to its annual report released last Friday after markets closed. Its fourth-quarter net profit grew at a slower 26% year-on-year on a 33% revenue increase.
The results may look solid, but they failed to excite investors. Hailiang shares slid 4.1% on Monday, the first trading day after the results announcement, extending their year-to-date decline to 56%.
Investors' lack of enthusiasm is understandable, given the high regulatory risk Hailiang faces after China's private education sector became the subject of sweeping regulatory changes starting around mid-year. The reform has primarily targeted companies that provide online after-school tutoring services, limiting times they can operate and even shutting smaller centers, in the name of a "dual alleviation" policy to reduce the burdens of homework and after-school classes on kids.
Hailiang is surviving the harsh regulatory environment relatively well because it is mainly an operator of traditional elementary and middle schools, rather than a provider of supplemental education services.
But it hasn't completely dodged the bullet.
Under new rules that took effect Sept. 1, organizations and individuals cannot control private schools that provide compulsory education – from kindergarten to 9th grade – through acquisitions or contractual arrangements. Private schools offering compulsory education are also prohibited from making transactions with related parties.
As a result, Hailiang gave up control of affiliates that engage in compulsory education and stopped all K-9 businesses as of the end of June, which resulted in an impairment loss of about 252 million yuan. Also, last month, Hailiang effectively exited the tutoring business by selling all of its stake in a unit that runs after-school classes in academic subjects to an entity controlled by the chairman of Hailiang's parent group.
Before that, tutoring had been a key growth area for Hailiang. Revenue from the business had shot up in the first three months of 2021, as the company rolled out online services to capitalize on students seeking to stay at home because of Covid-19. In that process, tutoring, which contributed a negligible 1% of revenue in the January-March quarter last year, became the second-largest source of revenue for the company behind only school operation.
Tutoring services still accounted for just about 10% of the company's total revenue in the first three months of this year. The relatively small part tutoring played in its overall revenue could partly explain why Hailiang's stock, despite its big declines, has fallen far less than many other publicly traded educators this year.
In its latest earnings statement, Hailiang stopped providing a specific revenue figure for its tutoring services, possibly because of all the negative attention that segment has drawn. Instead it bundled the business together with less controversial revenue sources, such as "well-rounded" education services, study trips and overseas study consulting, grouping all of those under "ancillary educational services."
Revenue from that segment continued to grow the fastest in the company's latest reporting quarter, likely driven by enrolment in tutoring classes. Study trips, the other major component of the segment, are most likely quite limited now due to the pandemic. And revenue from other ancillary businesses is likely small because Hailiang has never broken out those other individual sources besides tutoring and study trips.
Asset-light growth
With the tutoring business most likely set to leave the company's future financials, Hailiang needs to find growth somewhere else. It's trying to do that by earning more fee income by providing franchise-style management services to other school owners for a range of functions, from branding to finance to human resources.
Hailiang adopted the franchise-style "asset-light" expansion strategy a few years ago, and the new regulatory environment for the education sector has made that part of the business even more critical for the company. The new business model's biggest benefit is its lower risk compared with owning schools, which requires large amounts of capital. At the end of June, the company managed 27 schools in Jiangxi, Hubei, Jiangsu and Zhejiang provinces after adding two during the fiscal year. Revenue from the segment increased 37% in the fiscal year through June.
That's not bad, though revenue from that part of the business is still very small, accounting for just about 4% of total revenue in the last fiscal year. Also, the asset-light model suffered a setback because of the new regulation that bans K-9 private schools from entering into transactions with related parties. That rule forced Hailiang to cease working with two schools sponsored by related parties.
But perhaps the biggest risk hanging over the company is simply future uncertainty. No one knows what other steps Chinese regulators may take to further rein in the private education sector, which could deal even more blows to school operators like Hailiang.
The crackdown's underlying rationale is relatively straightforward: proliferation of private education is detrimental to the public education system and common prosperity. So somewhat ironically, growing too fast can put companies like Hailiang at a greater risk of coming under more regulatory scrutiny. A worst-case scenario for Hailiang would be any new rule that restricts direct ownership or control of private schools, as that business still accounts for the bulk of its revenue.
Despite all the uncertainty, Hailiang shares are still worth more than four times their 2015 IPO price and trade at a price-to-earnings (P/E) ratio of about 10. That's much higher than a P/E of about 4 for Hong Kong-listed Wisdom Education International Holdings Co. Ltd. (6068.HK), which also operates private elementary and middle schools in China. But its slightly lower than New-York listed Bright Scholar Education Holdings Ltd. (BEDU.US), which runs international schools.
At the end of the day, the upside for Hailiang shares is likely limited, as is potential for its growth. The company is caught between a rock and a hard place, and that's not a place that growth-minded investors like to be.
To subscribe to Bamboo Works free weekly newsletter, click here