Globally Minded Zepp Raises Eyebrows With New Ultra-Long Life Smartwatch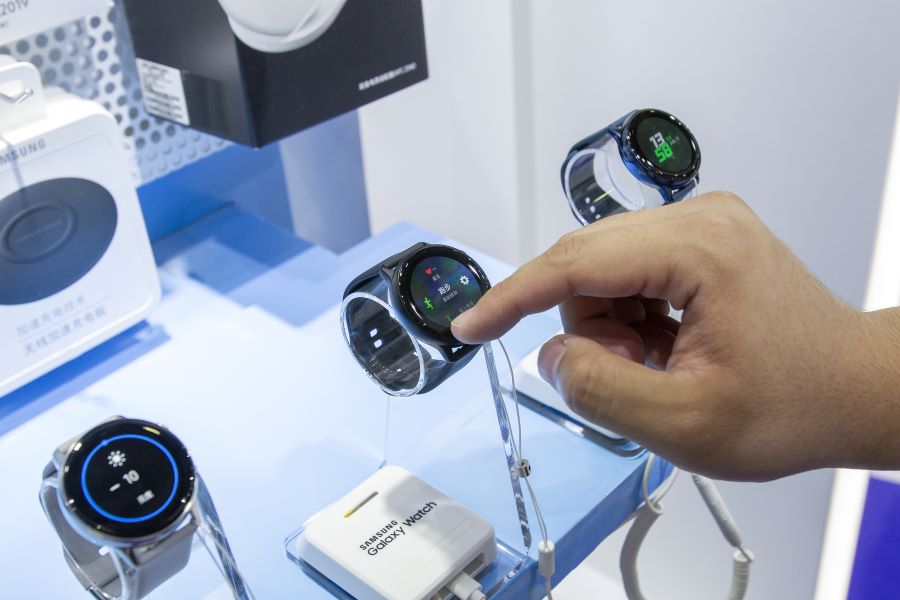 Company unveils new products under its own Amazfit brand, aiming to emerge from the shadows of longtime partner and major shareholder Xiaomi
Key takeaways:
Zepp Health has launched a new energy-efficient operating system for its Amazfit smartwatches that cuts power consumption by 65%
Shipments of company's own-branded products more than doubled in the second quarter as it tries to wean itself from Xiaomi
By Mia Shanley
Chinese smart wearable device maker Zepp Health (ZEPP.US) is making good on its aim of weaning itself off smartphone partner Xiaomi (1810.HK) with the recent launch of a new line of ultra energy-efficient smartwatches under its own Amazfit brand.
The eight-year-old company has been working to build up a stronger line up of its own brands to lift margins and prove it can generate revenues independent of the Chinese smartphone giant that is also one of its major investors. Zepp took an important step in that direction last week when it rolled out an entirely new operating system (OS) for its own smartwatches.
The new system cuts energy consumption by an impressive 65%, with the company marketing the watches as lasting 12 to 21 days, or even longer in battery saving mode. That's far better than what the competition is billing for their latest products.
Apple, which has the biggest share of the global smartwatch market at 52% according to Strategy Analytics, says the goal for its Series 7 watch, which becomes available this week, is 18 hours after an overnight charge. Fitbit's newest model Fitbit Sense has a longer life of 6+ days.
Shares in Zepp, which listed on the New York Stock Exchange in 2018 and also sells other "smart" products such as earbuds, scales and home fitness equipment, have risen nearly 12% since the Oct. 4 announcement to trade at just under $9 a share.
The company's shares have moved largely in line with other Chinese tech firms this year, hitting a peak of more than $20 in February, before crashing later over a series of regulatory tightenings in its home China market. The company is hoping to de-couple from its dependence on China – and the volatility that sometimes comes with such dependence – with its newest products that it hopes will garner more sales in international markets.
Tech gadget gurus were upbeat, with one Android website even calling the Amazfit battery life "insane." Known for being more affordable but still fashionable, an Amazfit GTR Pro retails for $229.99 while its other new models go for $179.99. The Apple 7 series watch starts at $399 while Fitbit's newest model retails for $299.95.
Zepp isn't alone in the recent rally for its shares. International investors have also started to dip their feet back into many other Chinese stocks again following the major declines earlier this year as different regulators flexed their muscles over a range of issues including data security and monopolistic behavior.
In addition to tapping the company's strong presence in China, investors may be seeing Zepp as an opportunity to gain some exposure to a red-hot global wearables sector which has been forecast to grow at double-digit rates in the coming few years, according to market research firm IDC.
Indeed, global smartwatch shipments soared 47% in the second quarter – their fastest rate since 2018, Strategy Analytics said in an August report.
'On Fire'
"The smartwatch market is on fire," Neil Mawston, Strategy Analytics executive director, said in the report. "The smartwatch outlook for the rest of the year and into the fourth-quarter holiday season is highly promising."
In sync with the upbeat outlook, Wells Fargo, Goldman Sachs, State Street Corp. and Blackrock all raised their holdings in Zepp's stock in the three months through June 30, according to Nasdaq data.
In the second quarter, Zepp reported revenues of 1.8 billion yuan ($284.2 million), a 61.4% increase on the same period a year ago. But perhaps more importantly, the unit shipment volume for its own-branded products surged 114% in the second quarter from a year ago, showing it is growing more independent of Xiaomi. The company did not say in the report what proportion of its revenue comes from Xiaomi-branded products, and what comes from its own brands.
Revenue from its own-branded products grew 81% in the second quarter, versus a 53% increase for products designed and built for Xiaomi, which calls Zepp a "most-preferred partner". Still, in its latest quarterly report Zepp admits that its "business is primarily conducted in China."
Zepp Health was previously known by its more Chinese-sounding name, Huami, until earlier this year. It has been trying to reposition itself as an international player with a bigger presence in Silicon Valley, even though the company has derived about 70% of its revenues in its home market for the last three years.
The small-cap Chinese firm, with a modest market value of just $560 million, trades at a hefty discount to peers. The stock trades at a price-to-earnings (PE) ratio of below 15, compared with a ratio of 25 for rival Garmin (GRMN.US).
Zepp's share price is now less than half the $20.25 peak it reached in February due mainly to broader worries over the Chinese tech sector. That's a much steeper decline than Hong Kong's Hang Seng Index, which is down about 21% in the same period. And it's far worse than the tech-heavy Nasdaq Composite's roughly 7% gain over that time.
One place the company may need to improve is in its margins, which should climb as it lessens its dependence on the less-profitable Xiaomi business and builds up its higher-margin own brand business. The company's gross margin in the second quarter was 22%, which was down slightly from 22.3% in the same period a year earlier. Those figures marked an improvement over 20.7% for 2020, but were down from 25.3% in 2019.
With shipments of its own-branded products more than doubling in the latest period, investors will want to see a stronger improvement in margins.
There is no denying, however, that Zepp Health is a significant player in a market where it competes with major Silicon Valley companies. It had 42 million active users for all of its products in the first half of the year. Fitbit, which was bought by Google in 2019 for $2.1 billion, had about 31 million users of its products in 2020, according to data from Statista. Apple Watch now has 100 million active users, data from Counterpoint Research shows.
To subscribe to Bamboo Works weekly free newsletter, click here