FAST NEWS: Bilibili Loss Narrows but Forecasts Slowest-Ever Revenue Growth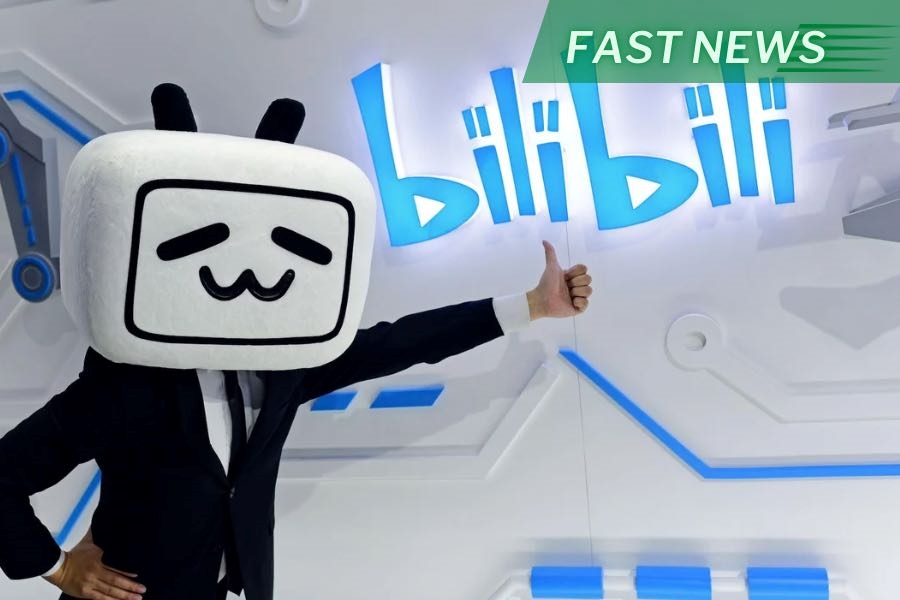 The latest: Video-sharing platform Bilibili Inc. (BILI.US; 9626.HK) reported on Tuesday its revenue increased 11% to 5.8 billion yuan ($809 million) in the third quarter, while its net loss narrowed by 36% to 1.7 billion yuan.
Looking up: Bilibili's average daily and monthly active users both increased by 25% to 90.3 million and 332.6 million, respectively, and its average monthly paying users rose 19% to 28.5 million, contributing to revenue growth during the third quarter.
Take Note: The company expects its fourth quarter revenue to range from 6 billion yuan to 6.2 billion yuan, up only 3.4% to 6.8% from the third quarter, marking the slowest growth rate and the first time the figure grew by only single-digits since the company went public in 2018.
Digging Deeper: Bilibili, which bills itself as a live-streaming platform for China's young generation, has been unable to shake off its chronic losses since its 2018 IPO, with its net loss jumping 132% to 8.31 billion yuan last year. Despite indicating it will take cost control measures, the company has already recorded a net loss of nearly 6 billion yuan in the first three quarters of this year, up nearly 28% from the same period last year, as revenue sharing and content costs continue to rise. Still, the company's management disclosed that it will initiate strategic adjustments to its cost control and efficiency initiatives in the coming quarters and reaffirmed its goal of achieving break-even by 2024.
Market Reaction: Bilibibi's shares surged 22.3% to $15.40 in Tuesday trading in New York after the results came out. Its Hong Kong shares initially jumped 12.7% on Wednesday, and closed up 11.5% at HK$121.10 by the midday break. It currently trades near the lower end of its 52-week range.
Translation by Jony Ho
To subscribe to Bamboo Works free weekly newsletter, click here