Event Organizer Pop Culture Group Sings the Blues After Flashy Debut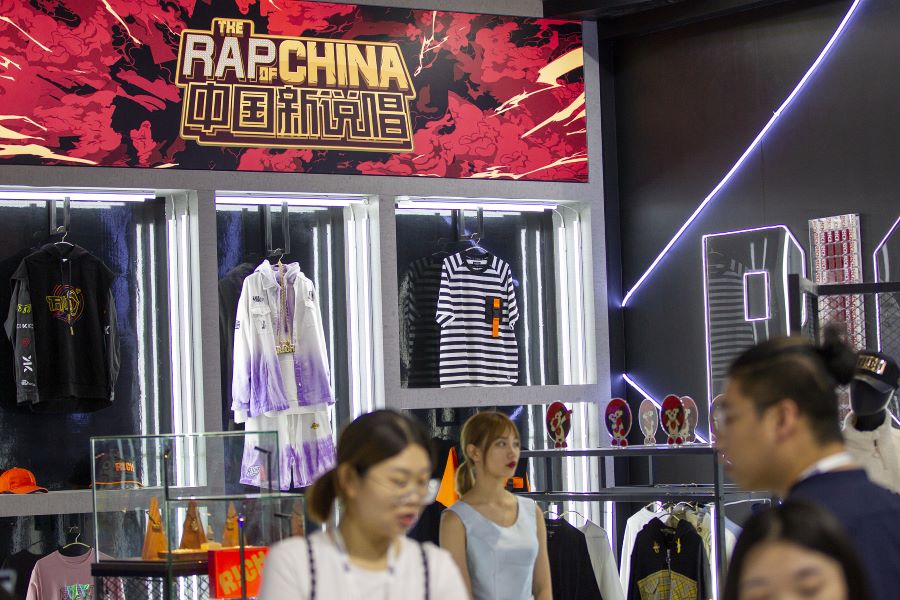 Hip Hop specialist's shares soared as much as 1,200% in their trading debut last week, only to plunge 67% in the last four trading days
Key points
Pop Culture's shares have lost 67% of their value from last Thursday after a spectacular IPO that saw them rise as much as 1,200%
The company's low-tech nature could protect it from the latest regulatory crackdown, though its use of the controversial VIE corporate structure remains a risk
By Alice Leung
It isn't exactly a household name, but hip-hop culture promoter Pop Culture Group Co. Ltd. (CPOP.US) became a Chinese-style GameStop for investors when its shares rocketed up to 1,200% in their Nasdaq trading debut last week. The stock then promptly lost more than two-thirds of its value in the past four trading days, as investors seized on Beijing's latest high-tech crackdown to dump shares.
A few who managed to buy the stock at the IPO price may have made some tidy profits. But most investors are more likely looking at big losses after buying into the story post-debut.
Banking on the potential of China's hip-hop culture market, which is expected to grow about 27.5% annually to $6.8 billion by 2024, Pop Culture shares soared from their IPO price of $6 to as much as $78 a week ago, before ending July 1 at $59.90.
But shares of the company, based in the Chinese coastal city of Xiamen, have dived in the past four days on news that Beijing may clamp down on the so-called variable interest entity (VIE) structure used by many Chinese companies to list abroad. A concurrent data security-related crackdown on the newly listed Uber-like Didi Global Inc. hasn't helped the situation.
Pop Culture's spectacular rise and now the subsequent fall is just an extreme example of the high volatility that often plagues many U.S.-listed Chinese stocks, especially smaller companies that are highly vulnerable to manipulation and government policy changes.
China's cybersecurity regulators announced a national security probe into Didi just days after that company's $4.4 billion listing in New York. They extended the dragnet to two other newly U.S.-listed Chinese companies in the following days, trucking logistics platform Full Truck Alliance and online recruitment firm Kanzhun Ltd.
Pop Culture went public on June 30, the same day as Didi. Its shares now trade at $19.60, still more than triple its IPO price, but down 25% on the latest trading day. As its shares tumbled, Pop Culture's market cap has plunged from over $1 billion at one point, making it technically a "unicorn," to its current $470 million.
Different from most tech firms now under the microscope, Pop Culture is decidedly low-tech. Its business comes mostly from offline hip-hop related activities, including planning, promoting, hosting and running entertainment events.
Unlike many of the tech firms going public recently, Pop Culture is also profitable. It posted net income of $2.37 million in the six months ended Dec. 31, 2020, up 3.8% from the same period a year earlier, according to its IPO prospectus. That improved on a 31% profit decline for its most recent fiscal year through June 2020, as the Covid-19 pandemic clobbered its business by forcing the cancellation of most offline events that are its bread-and-butter.
The company's revenue jumped nearly 40% in the first half of this year to $13.8 million as life began returning to normal midway through last year and outdoor events mostly resumed. Since the company had less than $1.07 billion in revenue in its last fiscal year, it qualifies as an "emerging growth company" and is subject to reduced reporting requirements compared with larger public companies, according to its listing document.
At its latest stock price, the company's shares now trade at a relatively reasonable price-to-earnings (PE) multiple of 25, based on its 2019 profit. But as we've seen so far, that multiple will be highly volatile until the stock finally settles down. A good group of comparables could be public relations companies, with global giant WPP trading at a similar PE of 26 based on 2019 earnings, while Omincom is about half that at 13 on the same basis.
Hip-Hop Lover
Founded by hip-hop dance lover Huang Zhuoqin in 2007, Pop Culture sold 6.2 million IPO shares in its listing to raise a modest $37.4 million. Its off-the-chart debut began with a 405% jump on its first trading day, which was the fifth-best debut in the U.S. this year, according to Bloomberg. The stock then doubled on its second trading day.
Another Chinese company, E-Home Household Service Holdings Ltd., topped the list with a 1,100% rally in its May trading debut and still trades five times above its IPO price. That company now has a market value of $939 million.
Hip-hop culture has been gradually accepted and recognized in China, especially by millennials in recent years, thanks to the popular rap competition show "The Rap of China" that aired in 2017, and the street dance competition show "Street Dance of China" in 2018, according to a report from Frost & Sullivan cited in Pop Culture's prospectus.
Pop Culture said it has shifted its focus to event hosting, which accounted for 34% and 49% of its total revenue in the fiscal years ended June 30, 2019, and 2020, respectively. The balance mainly came from event planning and running businesses.
While the business of organizing entertainment events may not carry the same risk level as companies that operate in high-tech realms, it still includes some uncertainties due to China's ever-changing regulatory climate. Of concern to Hip Hop Culture could be China's periodic clampdowns on Western cultural imports seen as having a negative effect on society, especially youth.
"Content related to hip-hop produced and/or distributed by us may be found objectionable by PRC regulatory authorities," the company noted in the "risks" section of its prospectus.
"Since the outset of 2018, the Chinese government has tightened its crackdown on content it deemed to be 'vulgar' or 'low taste,' which caused certain rap songs to be deleted or their lyrics redacted since the government deemed them inappropriate," it added, noting that it didn't believe any of its work fell into that category.
While the company faces its own specific risks, it will also inevitably be affected by factors facing the broader category of U.S.-listed Chinese stocks, including the rumored VIE clampdown.
Reuters quoted anonymous sources as saying on Thursday that China's stock regulator is setting up a team to focus on overseas IPO companies using the VIE structure, which is also used by such giants as Alibaba and Tencent to skirt restrictions on foreign investments in certain industries.
To subscribe to Bamboo Works free weekly newsletter, click here