China Shows Full Truck Alliance, Kanzhun Who's Boss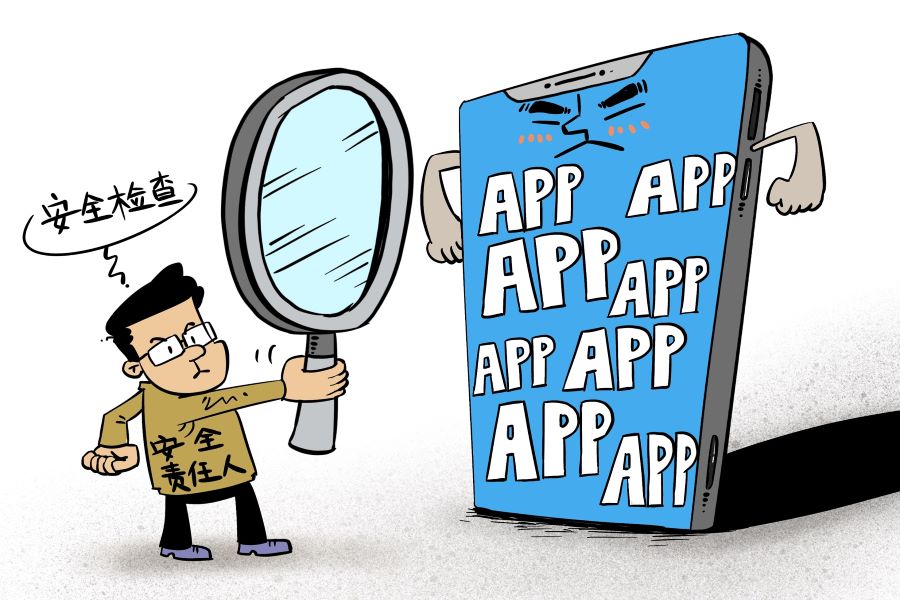 Cyberspace authority's probes into newly listed internet companies is aimed at making them think twice about U.S. IPOs
Key points:
A new series of government cybersecurity probes is aimed at Chinese internet companies that have recently listed in the U.S.
The probes are designed to make such companies think twice about making U.S. IPOs, but not to halt them
By Doug Young
Today we'll take a deep dive into the subject everyone in China's corporate realm is talking about, namely the newly announced government probes into logistics company Full Truck Alliance Co. Ltd. (YMM.US) and online jobs company Kanzhun Ltd. (BZ.US).
We'll start with a review of the facts and then try to do some reading between the lines that's often necessary to understand things that happen in China's murky regulatory realm. The big lesson here is one that anyone in China learns from day one, which is that regulation is one of the biggest risks to doing business or investing in the country.
Of course, regulatory risk covers a huge number of bodies, since China's famous bureaucracy is filled with hundreds – and probably even thousands – of regulators at the central, provincial, city and even rural levels. It often feels like such regulators love to flex their muscles from time to time for no other reason than just to show everyone who's the boss.
But that said, the nature of the regulator flexing its muscle is often a good indicator of the kind of trouble someone might be facing.
In this case it's a big one, the national cybersecurity regulator, better known as the Cyberspace Administration of China (CAC). DiDi Global Inc., China's equivalent of Uber, announced it was also being investigated by the CAC on Friday. So, the near identical announcements Monday by Full Truck Alliance and Kanzhun weren't completely unexpected.
All that said, let's look more closely at the actual latest announcements, which were nearly identical.
Full Truck Alliance, which uses online technology to match truckers with companies that need goods delivered, said the CAC launched a cybersecurity review of its two main platforms on July 5. It added it was banned from registering new users pending the review's outcome. Kanzhun, which runs the popular Boss Zhaopin online jobs site, said it was also subject to a cybersecurity review launched on July 5, and that it also was banned from registering new users.
Each company also included a second paragraph in its announcement saying how it would "fully cooperate" with the investigation and "conduct a comprehensive investigation" into their operations for potential cybersecurity risks.
Such similarly worded statements are relatively common in China, but more often come from big state-run companies in specific sectors. One group that frequently does this are China's three big telcos, which often announce new government policies separately but in unison.
In this case, it's slightly surprising that private companies are doing this as well. But the hidden subtext is that the companies almost certainly knew about this coming action for at least a day or two, and were instructed by the CAC what to say in their announcements to keep the message uniform and avoid sending mixed signals.
Then there's the issue of how serious threats from the CAC should be taken. The agency is relatively young, founded in 2014. But in its brief history, it has quickly emerged as a power to be feared by anyone doing business online. It's one of the least transparent of the country's major regulators, and its decisions often seem to carry more weight and finality than others, with little room for negotiation.
Stock Shock?
Next, we'll look at the common thread running through Full Truck Alliance, Kanzhun and DiDi. All three are internet companies, which is why they're under CAC jurisdiction. But more importantly, all three made recent listings in the U.S., starting with Kanzhun on June 11, Full Truck Alliance on June 23 and most recently DiDi on June 30.
People who follow China know that the U.S. has threatened to delist Chinese companies from U.S. stock exchanges in three years unless the two governments can reach an information-sharing agreement that would allow the U.S. regulator to inspect listed Chinese companies' financial records when fraud is suspected.
Despite that threat, a steady stream of some of China's most promising tech companies have continued to list in the U.S., including the three now under investigation. On the surface at least, the regulator appears to be saying these companies hold sensitive user information that could pose a national security risk if it falls into the wrong hands, including perhaps U.S. intelligence agencies.
But the reality is that nearly anyone operating an online business also possesses such information on everything from where someone ate their last meal, made their last purchase, and even where they were last night at any particular time. Thus, the explanation that the CAC is only interested in these three companies for their cybersecurity risk seems incomplete.
It's more likely that the CAC may see these companies' U.S. listings as a potential risk because they might be forced to give their user information to intelligence officials in Washington. Of course, anyone who understands the U.S. legal system would know that Washington has no legal right to demand that kind of user information for China-based activities, and thus Chinese companies could refuse to give it if they were ever requested.
The CAC is a sophisticated agency and probably realizes this as well. Instead, it is probably intending these investigations as a way of flexing its muscles to show these three companies, and any others listing in the U.S., who is boss.
It's not forbidding such listings outright, at least not yet. Instead, it's making such listings just a bit more inconvenient and uncertain, most likely in hopes that such Chinese companies might consider alternate listings in nearby Hong Kong or even on one of China's enterprise-style boards in Shanghai and Shenzhen.
Perhaps investors sensed that this is all just a bit of posturing by the regulator, since DiDi's stock fell by a surprisingly small 5.3% on Friday after word of its investigation came out. Even after the drop its shares still trade about 11% above their IPO price from just a few days earlier.
U.S. markets were closed on Monday, so we have yet to see how Full Truck Alliance and Kanzhun shares will react. But if DiDi is any indicator, the stocks are likely to experience similar moderate but not huge declines. Then everyone will have to sit back and wait to see if the CAC is finished flexing its muscles, or if it intends to take more aggressive actions.
To subscribe to Bamboo Works weekly newsletter, click here