Estrella Immunopharma nears completion of SPAC listing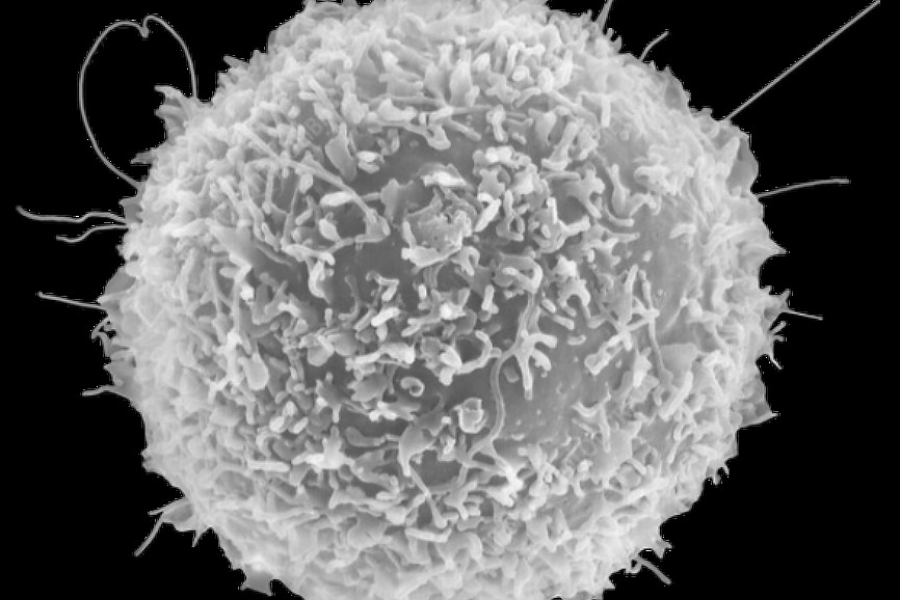 The developer of T-cell cancer therapies is based in California, but says it 'may be subject to risks' due to its numerous China connections
Key Takeaways:
Estrella Immunopharma is nearing completion of its New York listing using a SPAC backed by China's UP Fintech
The cancer therapy developer was only founded last year, but thinks it can start generating revenue as soon as 2025 using proprietary technology from its founder
By Doug Young
Major IPOs by Chinese companies in New York have mostly ground to a halt this year, as such firms line up for official approval by China's securities regulator under a new regime launched earlier this year. But some smaller listings have continued to pop up, presumably believing the new approval requirement doesn't apply to them because they are too small.
Some companies may also believe they don't require reviews because they aren't physically based in China, even though they have close China ties. Cancer treatment maker Estrella Immunopharma Inc. falls into this category, led by a Chinese management team and using a Chinese underwriter for its planned backdoor listing using a special purpose acquisition company (SPAC).
Estrella was in headlines on Monday when its SPAC partner, TradeUP Acquisition Corp. (UPTD.US) announced a one-month extension to the deadline for the two companies to complete their merger. The extension means the pair now have until Oct. 19 to complete their combination that would see Estrella take over the SPAC, which is basically a publicly traded shell containing nothing but cash, in this case $45.4 million.
If the companies can't complete their merger by the new deadline, they can continue to extend it on a one-month basis through as late as July next year.
TradeUp's shares soared 34% in Monday trading in New York, in what looks like a relief rally that the deal, originally set to close in the first half of this year, is still moving forward. The deal would see holders of TradeUP's 4 million publicly traded shares continue to hold 11.1% of Estrella's stock post-merger. Estrella's owners will hold 81.6%, and 3.6% would go to TradeUP's founders.
That would value the company at about $422 million, based on its latest closing price, which is roughly equal to Estrella's previously given $390 million equity value, plus the $45 million in cash currently residing in TradeUP's coffers.
So, why do we say this company looks very Chinese, even though it's technically based in Emeryville, California, according to a prospectus-like document filed by TradeUP in July to the U.S. securities regulator? The company is led by a team of Chinese executives, headed by Liu Cheng, its president and CEO, who did his undergraduate work at Peking University before doing a PhD at the University of California at Berkeley.
The prospectus-like document also notes that three of the company's officers and one of its independent directors are located in China, though it adds that most of them will move to the U.S. after the merger's completion. Still, many of the company's officers and directors could be liable to legal actions in China due to their history of living and working in the country.
"Because of our significant ties to China, we may be subject to risks due to uncertainty of the interpretation and the application of the PRC laws and regulations," the document says.
Then there's TradeUP itself, which was set up by UP Fintech (TIGR.US), a major online Chinese brokerage that is effectively the underwriter of this SPAC listing. UP Fintech, which is better known in China as Tiger Brokers, is itself the source of some controversy, after China's securities regulator determined earlier this year that is was operating without a necessary brokerage license.
Cutting-edge cancer treatments
Next we'll look at Estrella's actual business, which is closely linked to Liu. The company is quite similar to dozens of Chinese drug and medical equipment makers to list in Hong Kong and the U.S. over the last five years. Nearly all of those own the rights to self-developed or licensed drugs and medical devices, and are trying to commercialize them for a relatively undeveloped China market that holds big potential because of its size.
Estrella is quite early in its development, founded just last year. The company is essentially a commercialization vehicle for several cancer treatments owned by Eureka Therapeutics, which was founded and is led by Liu. Last year Estrella licensed two of those treatments, EB103 and EB104, both T-cell therapies, from Eureka. The former is used to treat leukemia and lymphoma.
The company is also working with Australia's Imugene Ltd. (IMU.AX) on the development of an oncolytic virus that assists in identifying and marking solid tumor and cancer cells, allowing them to be targeted by other treatments.
Estrella's youth means it obviously doesn't have any revenue yet. But its losses are also quite small, totaling about $8.4 million for the nine months to March this year, because it has very little operations. That will quickly change as it begins clinical testing for its treatments, which will require millions of dollars in costs over several years.
Interestingly, the company seems to think it can start generating revenue relatively quickly, forecasting it could post around $133 million in revenue in 2025, presumably through licensing deals rather than actual product sales. If all goes according to plan, it expects its annual revenue to cross the $1 billion threshold in 2028, when it projects it could record $1.23 billion in income.
It's impossible to say how this SPAC listing will perform without knowing more about the treatments the company is trying to commercialize. The revenue projections show the company is confident of its prospects, though most drug developers will offer this kind of bullish outlook to attract investors.
But the prospects, at least for Estrella's stock, look at a bit cloudier, at least based on the performance of the handful of other Chinese companies to make SPAC listings lately.
Shares of Lanvin (LANV.US), a luxury brand owner controlled by China's Fosun (0656.HK), have lost more than half of their value since completion of the company's New York SPAC listing last December. Digital healthcare company Etao (ETAO.US) has done even worse, with its shares dropping from around $10 in February at the time of its SPAC listing to their latest close of just $0.3145. Restaurant operator TH International (THCH.US) has also lost about three-quarters of its value since completing its SPAC listing about a year ago.
Estrella is obviously quite different from these other companies, and some might even argue that it shouldn't be compared to the Chinese companies because of its U.S. base. Still, its lack of revenue and unclear future prospects, combined with uncertainties related to its China ties, mean its stock could quickly come under pressure if and when it finally completes its SPAC listing.
Have a great investment idea but don't know how to spread the word? We can help! Contact us for more details.
The Bamboo Works offers a wide-ranging mix of coverage on U.S.- and Hong Kong-listed Chinese companies, including some sponsored content. For additional queries, including questions on individual articles, please contact us by clicking here.
To subscribe to Bamboo Works free weekly newsletter, click here