Drug Maker Simcere Ditches Cell Therapy to Focus on Oncology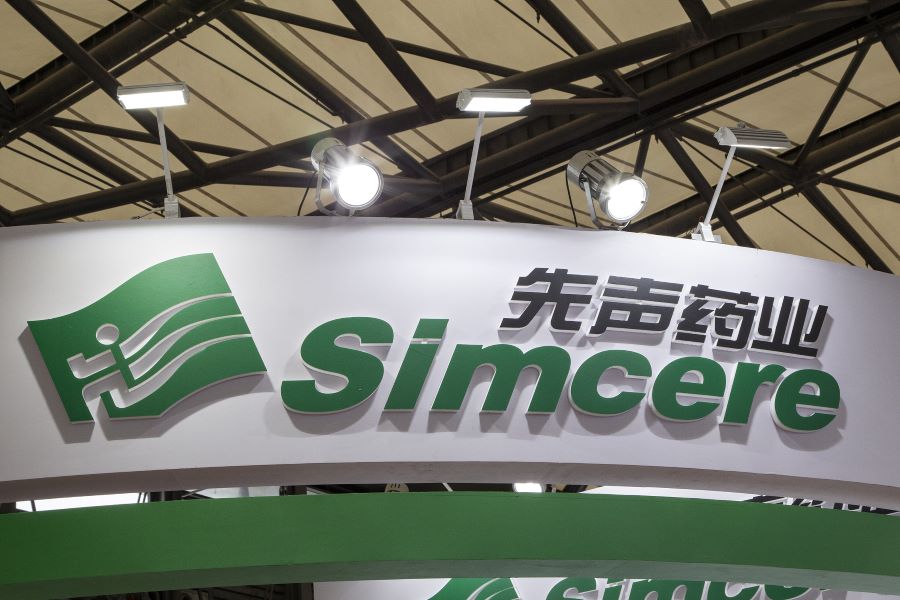 Company sells money-losing Simgene unit for $16 million, following recent deals to commercialize two new cancer drugs in China
Key Takeaways:
New China licensing deals and oncology focus come amid earnings slump, though profit declines eased in second half of 2020
Despite securing big name cornerstone investors, company's shares have tumbled 40% since its October Hong Kong IPO, following its New York de-listing six years earlier
By Richard Barbarossa
Generic drug maker Simcere Pharmaceutical Group Ltd. (2906.HK) has sold off a money-losing unit making cell therapy drugs and is placing its bets on more promising innovative oncological medicines, following two recent major licensing deals.
Last week the company announced the sale of its Simgene Group Ltd. for a modest 104 million yuan ($16 million). It will use the money, along with funds originally earmarked for cell therapy drugs from its Hong Kong IPO last October, to commercialize its three main innovative oncology drugs, according to a separate announcement. It received rights to two of those oncology drugs as the result of the major recent licensing deals.
Innovative drugs refer to ones that are newly discovered, developed for specific illnesses and show distinct advantages over existing treatments. By comparison, Simcere's older lower-margin generic drug business is based on existing approved drugs whose patents or exclusive rights have expired and are essentially identical to the drugs they replicate.
Simcere, which competes with the likes of Pfizer-owned Viatris (Nasdaq: VTRS), Emcure Pharmaceuticals and Qilu Pharmaceuticals, signed the first of its new cancer drug agreements last August for the China commercialization of G1 Therapeutics' (Nasdaq: GTHX) trilaciclib, also known as Cosela, which is a first-in-class drug designed to improve outcomes from chemotherapy.
While yet to go on sale anywhere in the world, trilaciclib was granted "breakthrough therapy" status in February by the U.S. Food and Drug Administration (FDA), which could expedite its approval for sale. Last week Simcere and G1 won approval for clinical trials of the drug from China's own National Medical Products Administration (NMPA), a necessary step before it can be sold in the country.
Following the G1 deal, Simcere in late March announced a similar agreement with Australia's Kazia Therapeutics Ltd (KZA.ASX; Nasdaq: KZIA) for paxalisib, which improves the survival chances for patients with illnesses such as lung cancer when used together with traditional chemotherapy.
Those two deals show big potential with proven drugs, whereas the money-losing Simgene was far less advanced with only three pipeline products at the early stage of development. Thus the Simgene sale frees up cash for Simcere to develop more innovative drugs and expand sales of more proven treatments. But it could also reflect a company approach that looks somewhat unfocused and hit-and-miss over its 25-year history.
The two recent deals further bolster Simcere's portfolio that boasts 10 major approved products, seven generic and two innovative, with nearly 50 more innovative candidates in development. Its innovative drug initiatives are backed by R&D centers in Nanjing, Shanghai and Boston, as well as through tie-ups with global leaders such as Amgen and Bristol-Myers Squibb. In January last year it was approved to sell Bristol-Myers' drug abatacept to treat rheumatoid arthritis in China.
Currently, around 80% of the company's revenue is generated roughly evenly across its oncology, autoimmune and generic drug products, which include cholesterol-lowering rosuvastatin and broad spectrum antibiotic amoxicillin. However, generic drugs have seen their share of revenue shrink from 60.7% in 2017 to 36% in 2019, according to the latest available company data.
Company Setback
A laggard in its portfolio is its drug bicun, which is used to treat amyotrophic lateral sclerosis (ALS), often known as Lou Gehrig's disease after the famous U.S. baseball player who died from the illness that causes gradual loss of muscle control. That setback came when the drug was left off a list of those included in China's national medical insurance scheme in August 2019.
That disappointment was partially offset when another of its drugs used to treat central nervous system disorders, sanbexin, used to minimize the effects of stroke, was included on the same list in March. Such inclusion is likely to boost the drug's sales and expand the company's broader brand awareness in China's healthcare market.
Founded in 1995, Nanjing-based Simcere is one of the oldest in a newer generation of privately owned Chinese drug makers that have recently boomed with development of the country's drug market.
It achieved a milestone in 2007 by becoming the first Chinese biological and chemical pharmaceutical company to list in New York. But it did an about face just six years later and went private at a valuation of about $500 million after encountering headwinds from tumbling drug prices in China after a government reform to make healthcare more affordable.
The company took a second bite at capital markets with its Hong Kong IPO last year, following many Chinese companies that have de-listed from the U.S. and re-listed closer to home. That listing attracted significant cornerstone investors, including Hillhouse Capital, Orbimed Funds and Jericho Capital, among others, who provided about a third of the $460 million ultimately raised.
Investors have been less than enthusiastic on the company since trading began, with shares down 40% since then to their current level of HK$8.20 ($1.06). The weakness may be at least partly due to weak profits, which tumbled 34% to 664 million yuan for the full year 2020, though the loss narrowed to a milder 12% dip in the last six months of the year from the same period in 2019.
Even after the stock weakness, the company's shares currently trade at a relatively robust price-to-earnings (PE) ratio of about 25. That's lower than the 31 for global leader Pfizer, but higher than U.S. biotech giant Amgen's 21 and well above hometown rival Sinopharm's ratio of just 10.
Simcere's current market value of about $2.8 billion is about six times what it was worth at the time of its de-listing, reflecting its strong growth during that time. CMB International is bullish on the company, giving it a "buy" rating. In making that call, CMB highlighted sanbexin's inclusion on the national drug plan reimbursement list and Simcere's December submission of an application for approval of its new drug KN035 – a potentially first-to-market subcutaneously injectable checkpoint inhibitor that may help activate the immune system to fight cancer.
To subscribe to Bamboo Works weekly newsletter, click here