CStone Revs Up for Big Growth With New Drug Approval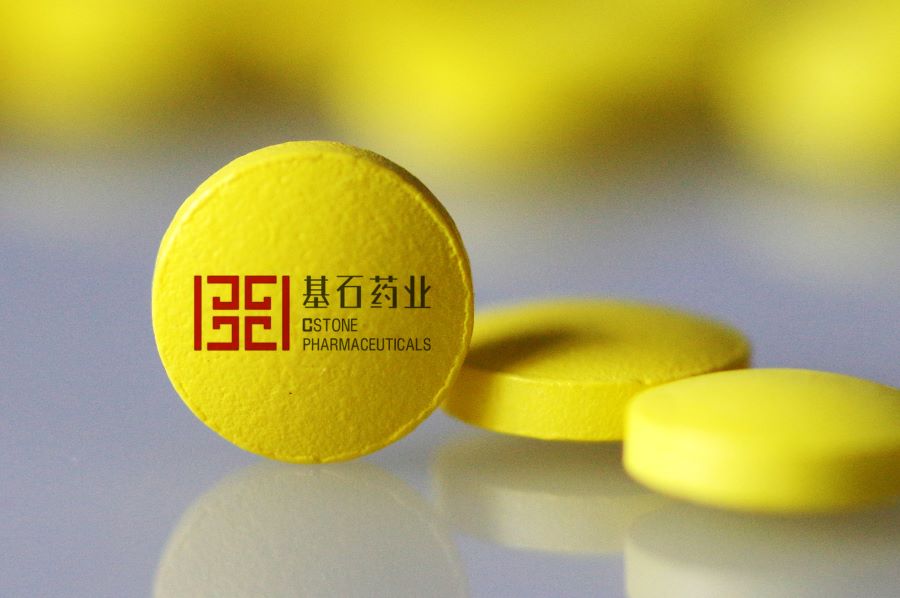 Company says China has approved its latest cancer drug, which it is commercializing with global pharmaceutical giant Pfizer
Key takeaways:
CStone announced its monoclonal antibody drug Cejemly has been approved by China's drug regulator for treatment of certain lung cancers
The company is valued relatively low compared with its peers, and is expected by Morgan Stanley to turn a profit in 2023
By Wut Yee
Biomedical company CStone Pharmaceuticals (2616.HK) has been cleared in China to sell its first cancer drug, which it is commercializing with the global pharmaceutical giant Pfizer (PFE.US), marking an important step for its development as it moves towards future profitability that some see as early as 2023.
CStone's Anti-PD-L1 monoclonal antibody Cejemly (sugemalimab), a new drug for treatment of metastatic (stage IV) non-small cell lung cancer, has been approved by China's National Medical Products Administration (NMPA) for marketing, the company said in an announcement last week. It is the company's third new drug approved by the Chinese authority this year.
Equally if not more important, CStone has established a strategic partnership with Pfizer, which will help to develop and commercialize the drug in China and introduce more of CStone's cancer drugs into the Greater China region as part of their collaboration. Such tie-ups are common for small biotech companies that often lack the financial resources to commercialize their promising drugs by themselves.
CStone pointed out that compared with the combination of placebo and chemotherapy, Cejemly used together with chemotherapy could help patients to extend their disease-free survival period substantially and bring down the risk of disease progression and death by 52%, while bringing considerable gain in the total survival period.
The new drug could have big potential, analysts said, though the company has not revealed specifics of its China launch plan. According to CStone, the number of new non-small cell lung cancer cases reached 2.21 million last year worldwide, representing 85% of total lung cancer cases, with 66% at the latest stages when they were discovered.
The global market for cancer drugs is expected to reach $26.9 billion by 2025, with immunotherapy drugs accounting for nearly 20% of that, according to a market report from IQVIA, a clinical research institute.
PD-L1 antibodies are considered best-in-class treatment for non-small cell lung cancer, and Cejemly targets patients in the latest stage, stage IV, of the disease. A drug for treatment of stage III patients is still under review. CStone has developed three other PD-L1 drugs for stomach cancer, esophageal cancer and recurring or hard-to-treat cell lymphoma, all still in critical testing stages but nearing commercialization.
Cutthroat competition
The company provided overall market data for PD-L1 drugs in its interim financial report this year to show their big potential. Sales of such drugs for treatment of non-small cell lung cancer, stomach cancer and esophageal cancer in the U.S., Britain and the EU are expected to reach $30 billion by 2026, it said. Accordingly, CStone's new drug could rake in big revenues once it goes on sale in China, a market with 1.4 billion consumers.
Apart from Cejemly, CStone is also co-developing another non-small cell lung cancer drug called ROS1/ALK with Pfizer. That drug is in the last stage of concept examination and about to enter clinical trials.
While market demand for the new drug could be huge, competition could also be strong from several same-category drugs that are already available in China and are listed on the National Reimbursement Drug List issued by China's National Healthcare Security Administration, according to a Goldman Sachs report. Thus, better understanding of Cstone's and Pfizer's pricing strategy is needed to accurately predict how the drug will contribute to CStone's revenue next year, it added.
Morgan Stanley believes that the new drug can deliver as much benefit to patients as other approved drugs from the same category, and the collaboration with Pfizer should yield strong commercial performance for many years to come. With such positive outlook, both Goldman Sachs and Morgan Stanley have a "buy" rating on CStone.
But the company has yet to turn a profit since going public, and its marketing and sales expenses are expected to rise as more of its drugs reach the market. Therefore, CStone, in all likelihood, is expected to continue reporting losses in 2021 and 2022 and may only start to make a profit in 2023.
Sharply rising marketing costs
CStone is already generating income as its products start to hit the market, giving it operating revenue of 79.45 million yuan ($12.5 million) in the first half of this year. But its sales and marketing expenses quadrupled in that period to 154 million yuan. That combined with 510 million yuan in R&D expenses to lead to a first-half loss of 773 million yuan, which was up 15% year-on-year.
CStone has been outperformed by several other biomedical stocks with similar business portfolios, based on their price-to-book (P/B) ratios. By Tuesday this week, Zai Lab (9688.HK) and Cansino Biologics (6185.HK) had P/B ratios of 4.18 and 4.45 times. Innovent Biologics (1801.HK) and BeiGene (6160.HK;BGNE.US;688235.SH) were 6.61 and 7.46 times, respectively, while CStone's ratio was lower than all of those at 3.85 times.
Hong Kong-listed pharmaceutical stocks took a broader hit in general earlier this week, many falling by around 10%, after a drug developed by Kintor Pharmaceuticals (9939.HK) for possible treatment of Covid-19 failed in its clinical trial analysis, causing Kintor's stock to tumble 67% on Tuesday.
CStone, which suffered its own 12% drop that day, published a statement saying it was not aware of any cause behind its stock's volatility. The company said that everything was going well with its operations and added it was confident about the potential for its sustained future rapid growth.
CStone notched a dubious milestone when it fell below its IPO price of HK$12 in September. Its stock rallied by 4.7% after the announcement of Cejemly's approval in China last Tuesday. But it later gave back the gains and the stock closed at a 2021 low of HK$7.44 on Tuesday.
But having Pfizer as its partner remains an important signal of confidence in the company's future, with new developments in that tie-up often sparking rallies in CStone's shares since its IPO in early 2019. Continued approval of new drugs that are part of that tie-up could provide the company's stock with a much-needed lift in the year ahead.
To subscribe to Bamboo Works free weekly newsletter, click here