CStone breaks up with drugs partner as U.S. rollout stalls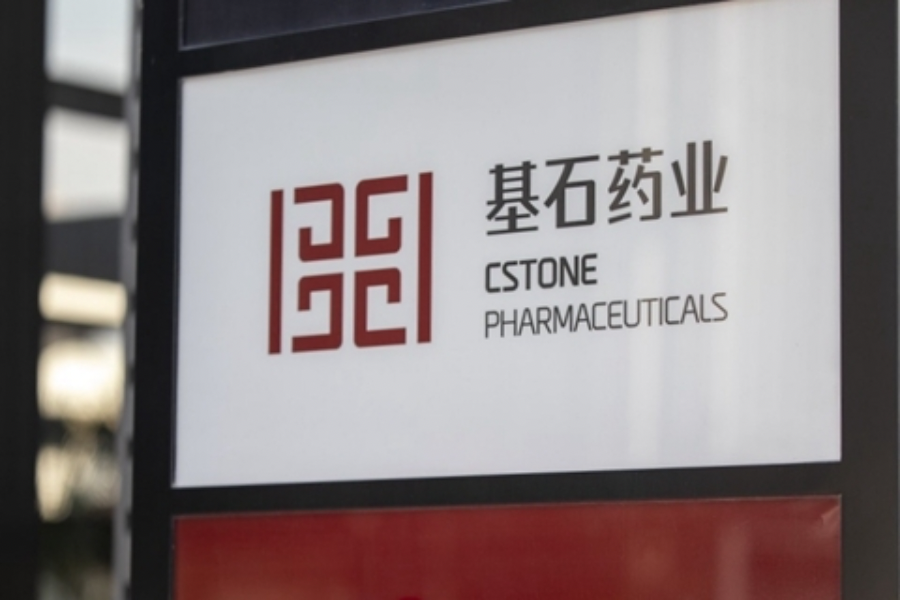 CStone Pharmaceuticals has pulled out of a licensing deal with EQRx for two innovative cancer drugs but holds onto money already received from its partner
Key Takeaways:
The companies parted ways after tighter approval rules made it harder to market their new drugs in the U.S.
CStone partner EQRx has launched a restructuring drive and layoffs to tackle its financial woes, keeping only one drug pipeline running
By Molly Wen
Facing high costs, many pioneering drug companies pool their resources in a bid to penetrate global markets with their ground-breaking treatments. But these corporate partnerships, like human relationships, can hit all kinds of obstacles, sometimes ending in an amicable divorce.
And so it is with CStone Pharmaceuticals (2616.HK) and its U.S.-based partner EQRx (EQRX.US), which have just called time on a licensing deal for two anti-cancer drugs developed in China.
The announcement Last Tuesday means CStone regains the rights to develop and commercialize its PD-L1 and PD-1 antibody drugs sugemalimab and nofazinlimab outside of China, after the planned U.S. rollout with EQRx was derailed by tighter approval rules there for new medicines.
CStone said both sides were committed to a smooth separation and their de-coupling would not affect the payments it had already received from EQRx. The original agreement promised an initial payment of $150 million and milestone payments of up to $1.15 billion.
CStone told investors on a conference call that the main reason for ending the alliance was a strategic reorientation by its partner. Meanwhile, efforts to market the immune checkpoint drug sugemalimab outside of China are continuing. CStone said the European Medicines Agency was reviewing its application for the drug to be used with chemotherapy to treat a type of lung cancer, with approval from the first half of next year at the earliest.
Sugemalimab is a PD-L1 antibody drug with the potential to become best in class, according to published studies. This type of drug targets a protein to regulate the body's immune response to cancer. The company has expressed confidence that both sugemalimab and nofazinlimab will find their place in overseas markets, based on data from clinical trials. CStone said it would seek other partners outside of China to develop and launch its products in international markets.
EQRx was founded in January 2020 and listed on Nasdaq in August of the same year as a Special Purpose Acquisition Company (SPAC). Its strategy was to produce so-called "me-too" products that resemble existing drugs but can be supplied at a lower price without breaching patents, potentially helping more patients. Most of the innovative drugs on the market in China fall into the "me-too" category.
Policy change
However, the U.S. Food and Drug Administration has become stricter about green-lighting new drugs, requiring them to at least match the effectiveness of standard therapies to gain marketing approval. That would force EQRx to run a head-to-head clinical trial against pablizumab, a drug from Merck & Co. (MRK.US), to get sugelimab approved for the U.S. market. Such a trial would be time-consuming and costly, with uncertain results.
In its third-quarter results last year, EQRx said it could not see a commercially viable pathway for sugemalimab plus chemotherapy to be introduced in the U.S. to treat the targeted condition, late-stage non-small cell lung cancer.
With new drugs shut out of the market or still in clinical trials, requiring a big capital investment, EQRx ran into financial trouble. Last year it reported a net loss of $169 million, a 69% increase from 2021. The company laid off about 18% of its workforce in February in a cost-cutting drive. It is looking to save at least $125 million in annual expenses after its restructuring is completed.
On May 8, EQRx announced a plan to refocus on differentiated, high-value therapies, abandoning its strategy to use cheaper generics to cut drug prices. As well as relinquishing the two CStone products, EQRx also gave up its rights to a JAK-1 inhibitor from LYNK Pharmaceuticals, and almonertinib, an EGFR inhibitor, from Jiangsu Hansoh Pharmaceutical Group. The company said it is seeking commercialization partners outside of China, and has retained only lerociclib, a CDK4/6 inhibitor targeting types of breast cancer, as a key development program.
Reaping rewards
Last November, CStone announced the suspension of a Suzhou production base to cut its operating costs. But the company's overall financial performance has picked up, largely thanks to the commercialization of its leukemia drug ivosidenib and its PD-L1 antibody drug sugelimab.
Last year, CStone revenue climbed 142% to 481 million yuan ($69.6 million), including 394 million yuan from commercialized products, from the year earlier. The company still landed 903 million yuan in the red, but more than halved its 2021 loss of 1.92 billion yuan.
Currently, CStone has successfully marketed four innovative cancer drugs that rank as first in class or are potentially best-in-class treatments. It also has five new drug applications under review. In addition, CS5001, an antibody drug conjugate (ADC), is in Phase I clinical trials in the U.S., Australia and China, with preliminary data expected by the end of 2023.
Targeted ADC drugs, which aim to kill cancers without harming healthy cells, have been a hot topic in immunotherapy for the past two years. CS5001 was licensed by CStone from South Korean drug company LegoChem in 2020. The deal gave CStone the rights to develop and commercialize the drug outside South Korea.
CStone's problems with its U.S. partnership unnerved investors. Its share price fell 3.5% the day after the break-up with EQRx was announced, but the stock recovered most of the lost ground over the next two days.
Its current price-to-sales (P/S) ratio of about 8.3 times lags the 16.2 times of fellow innovative drug company Zai Lab (ZLAB.US; 9688.HK). After a bumpy overseas launch for core drugs, the company may need to find a stronger partner in the future to give investor confidence a boost.
To subscribe to Bamboo Works weekly free newsletter, click here