China's mRNA pioneer Stemirna faces post-Covid reinvention test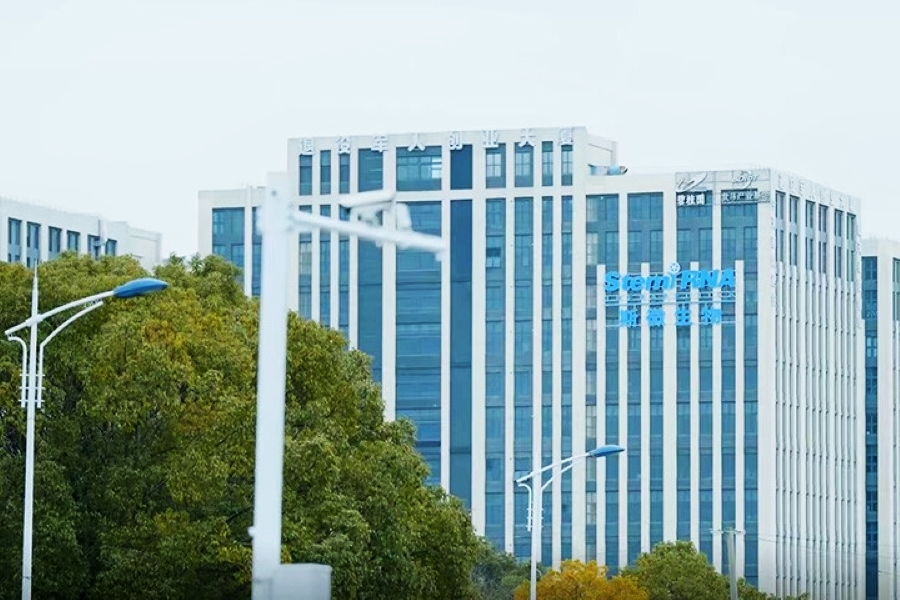 The biopharma company that led the way in Chinese mRNA research is battling a wave of lawsuits and financial woes, including court limits on its founder's spending
Key Takeaways:
Flush with funds from its backers, Stemirna built manufacturing plants that were able to produce up to 400 million vaccine doses a year and put together a sales force for an anticipated surge in Covid demand
But after the pandemic opportunities have faded, Stemirna is rebranding itself as a research and manufacturing partner for the drug industry
By Molly Wen
After the binge comes the hangover, in business as in life. A company that led China's headlong rush into mRNA vaccines during the Covid pandemic is now nursing broken dreams and lingering debts.
Stemirna Therapeutics Co. Ltd. was a pioneering researcher into messenger RNA, the technology used to create some of the most effective global vaccines against Covid 19. But still, Stemirna came relatively late to the vaccine production party and the course of the pandemic in China did not produce the expected sales boom.
A couple of years on, and Stemirna is in deep difficulty, saddled with multiple lawsuits and contract disputes while its founder Li Hangwen has had his spending power curtailed by the courts.
Court documents show Stemirna was cited in at least 55 disputes over labor, construction and service contracts, sued by businesses across its supply chain from building contractors to headhunters. Most of the cases were filed after October 2022, indicating that a financial crisis has been raging since the end of last year.
Founded in 2016, Stemirna was in the vanguard of China's mRNA research industry and became one of its first companies to work on anti-Covid therapies. Together with the Chinese Center for Disease Control and Prevention and other organizations, the company launched animal trials for an mRNA Covid vaccine in February 2020. This type of vaccine deploys a lab-developed cellular messenger to trigger human antibodies, unlike traditional immunization using a weakened or inactivated form of a virus.
As Covid grew into a global pandemic, vaccines became the hottest biopharma investment, with mRNA the star of the show. In February 2020, Stemirna received 30 million yuan ($4.1 million) in Series A+ funding from Junshi Biosciences (1877.HK; 688180.SH) and LC Ventures. In June of that year, Tibet Rhodiola Pharmaceutical (600211.SH) pledged 351 million yuan of phased funding to Stemirna, in return gaining exclusive global rights for Covid, tuberculosis and flu vaccines under development. By December 2020, Stemirna could boast a post-investment valuation exceeding 1 billion yuan after gaining another 140 million yuan in Series B financing.
Despite being an early adopter of mRNA technology, the company lacked deep expertise in the field of infectious diseases, having specialized in R&D for personalized oncology vaccines. Its first generation of mRNA vaccines only gained approval for Phase I clinical trials in January 2021. By then, several rival vaccines using the inactivated virus had already been approved for emergency use in the Chinese market.
Meanwhile, mRNA vaccines developed by BioNTech (BNTX.US) and Moderna (MRNA.US) were rolled out in many parts of the world. With their high protection rates, they put China's domestic mRNA vaccine developers into the investment spotlight. In June 2021, Stemirna secured nearly $200 million in financing from China Merchants Health, Sequoia China, Greenwoods Investment and Wuxi Apptec (2359.HK; 603259.SH). Sequoia China's founding and managing partner, Neil Shen, joined the Stemirna board.
As the funds poured in, the company accelerated launch preparations even before it had any approved products. In January 2022, chairman Li Hangwen said two large-scale production plants had been set up in Shanghai with projected output of up to 400 million doses per year, and the company was putting together a sales team. With hindsight, all those advance moves ended up sowing the seeds of a debt crisis.
Shifting to a partner role
Demand for vaccines in China fell sharply after the government lifted Covid controls at the end of 2022, unleashing a wave of infections that pushed up natural immunity rates across the country. Only one of China's domestically produced and approved Covid vaccines is based on mRNA: a product made by CSPS Pharmaceutical Group (1093.HK). Stemirna, an early favorite in the mRNA vaccine race, failed to make it to the finish line and instead veered into business jeopardy.
Stemirna said in July this year that the changing business environment had forced it to suspend trial operations at its plant in Shanghai's Zhoupu district as a way of cutting costs. Only a small staff was retained for essential on-site work. Meanwhile, the other completed production plant has not yet been put into action.
The Covid window of opportunity may have closed, but the company is still battling to secure a future in the mRNA business. In May 2023, Stemirna announced it had secured hundreds of millions of yuan in fresh funds to accelerate the development of vaccines to fight cancer and infectious diseases, as well as to support spending on artificial intelligence and mRNA sequence design. However, the company did not disclose the specific amount, and nor did it reveal the name of the investor.
Then on Aug. 24, Stemirna announced a direction shift, saying it would reposition itself as an mRNA development partner for the pharmaceutical industry. The company aims to leverage its years of expertise and mRNA platform technology to become a contract development and manufacturing organization (CDMO) for global partners. In a media interview, Li said the company will also work as a Contract Research Organization (CRO).
It would not be the first Covid vaccine company to move into a support role. CanSino Biologics (6185.HK; 688185.SH) announced in August it would provide development and manufacturing services for drugs giant AstraZeneca (AZN.LON) in its mRNA vaccine program.
As the investment boom subsides, the partnership model could offer a fresh start for Stemirna if it can make the most of its credentials as an mRNA pioneer.
Have a great investment idea but don't know how to spread the word? We can help! Contact us for more details.
The Bamboo Works offers a wide-ranging mix of coverage on U.S.- and Hong Kong-listed Chinese companies, including some sponsored content. For additional queries, including questions on individual articles, please contact us by clicking here.
To subscribe to Bamboo Works free weekly newsletter, click here