CHINA BULLETIN: Will They or Won't They: China's Mysterious Covid Policy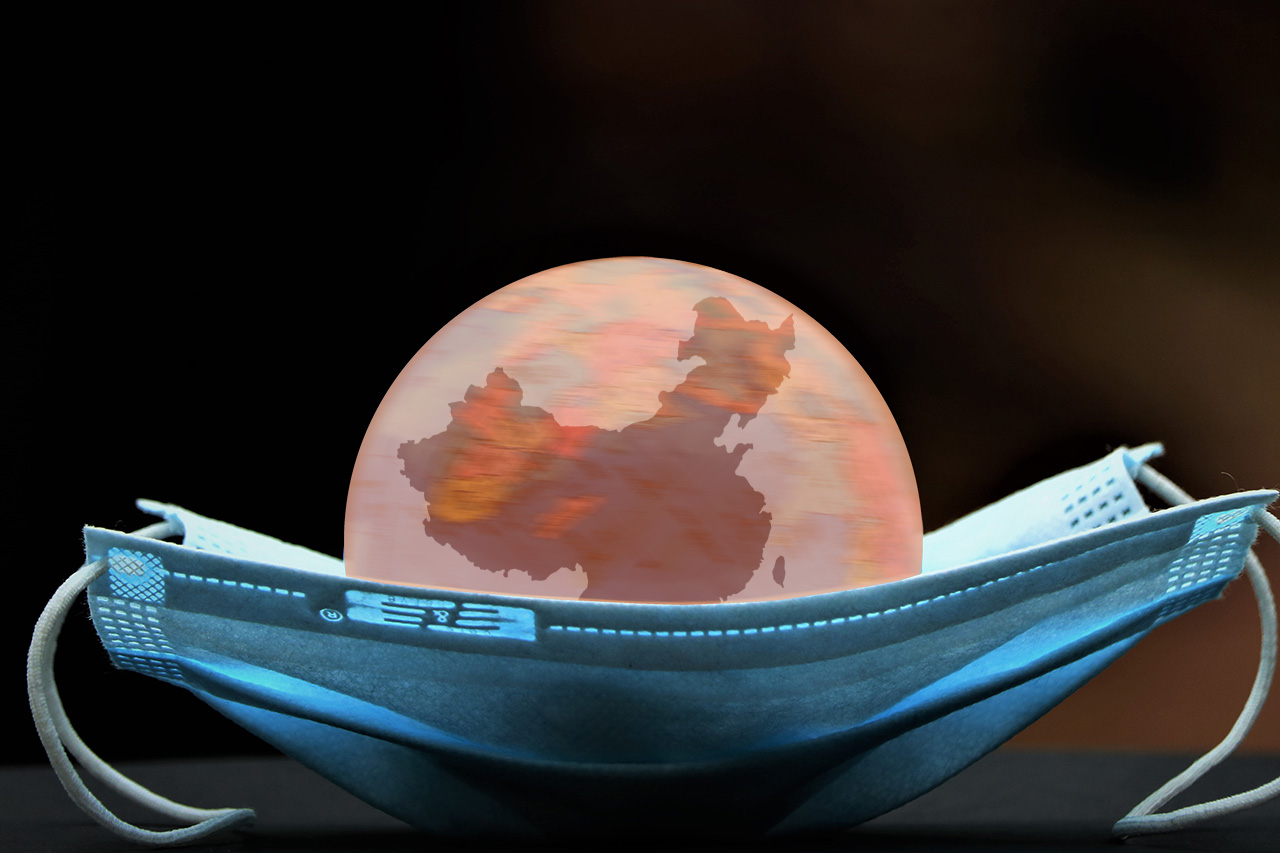 Welcome to the latest Bamboo Works China Bulletin, where we recap the top China macro, industry and company developments from the past week and give you our spin on what it all means. In this week's issue talk of relaxing China's Covid policy takes center stage, as car sales and the latest PMI sputter. On a scale of 1 to 10, we give the week a 6.5 for offshore-listed China stocks.
Doug Young, Editor in Chief
MACRO
Will They or Won't They: China's Mysterious Covid Policy
Last week's top story without a doubt was the country's latest Covid stance, which has everyone guessing whether Beijing will finally abandon its universally loathed "zero Covid" policy. There were so many headlines on the topic that we'll just include a couple, such as one quoting Beijing playing down the seriousness of the disease and another saying it will aggressively promote vaccination among seniors.
The sudden movement may have been spurred by some unexpected unrest after a fire in the western Xinjiang region left 10 dead, with some blaming Covid restrictions for the tragedy. The story is moving fast, and it's quite possible new developments will surface even as you read this. But it does seem China may finally be close to ending its unpopular long-running policy.
Sagging PMI
The toll being wreaked on China's economy by Covid controls was clear in the latest economic indicators, which saw the official purchasing manufacturers' index (PMI) and the Caixin PMI both in contraction territory for November. The official PMI, which skews towards state-owned companies, fell to 48 for the month, while the Caixin index, which tracks private enterprises, stood at 49.4.
While the indexes vary from month to month, both have been squarely below 50 for several months now, which indicates a contracting economy. Oddly enough, China's economy has continued to show growth each quarter this year, despite nearly all indicators being in negative territory these days. Which makes you wonder what's really going on here.
Covid Relaxation Reignites Market Rally
After ending a three-week winning streak two weeks ago, overseas-listed Chinese stocks regained their footing last week with another strong rally on hopes that relaxation of China's Covid controls could jumpstart the economy. The Hang Seng China Enterprises Index rose 7% during the week, while the iShares MSCI China ETF gained 12.2%, and the broader Hang Seng Index was up 6.3%.
Last week's rally was purely based on speculation that China will relax its Covid controls that have wreaked havoc on individuals and especially businesses. We tend to think the end to those controls could come sooner rather than later, in which case the rally could extend for another few weeks.
Car Sales Set for Slowdown
The latest data from China's auto sector is signaling a rapid slowdown in the months ahead. One data point showed that sales of cars from factories to dealers fell 8% in the first 20 days of November from a year earlier, while another showed car dealer inventories soared during the month as demand flattened.
A contraction in November would bring an abrupt halt to five consecutive months of growth for China's auto market, which has moved into the slow lane the last couple of years after more than a decade of breakneck growth. The abrupt November slowdown was almost certainly partly due to a Covid resurgence that led to more strict disease controls. But it could also signal the market isn't quite ready to return to the fast lane just yet.
Xpeng on the Skids
Speaking of cars, electric vehicle maker Xpeng shocked markets with a forecast that its fourth-quarter sales would decline by as much as 52%. That was the latest signal that China's new energy vehicle (NEV) market could be rapidly running out of juice as consumer sentiment sags and government incentives to buy electric cars start to expire.
Xpeng is one of China's smaller NEV startups, and most of its larger peers like BYD, Li Auto and Nio continued to post double-digit gains in November. But even those gains are slowing from triple-digit gains even earlier. The big question will be not when the market crashes, but whether it lands hard, which could put smaller companies like Xpeng out of business, or more softly.
Huawei, ZTE Equipment Banned in US – Again
In what looks like it could have been a headline written three or four years ago, the US announced it has officially banned products from Huawei and ZTE due to security risk. The action differs from previous ones in targeting pretty much all products from the pair, including consumer offerings like PCs and smartphones that weren't previously banned.
This particular move was really a no-brainer, since if the US thinks that networking equipment from the two companies posed a risk of spying by Beijing, then their consumer products should also pose a similar risk. This time around products from other Chinese companies were also banned, including surveillance equipment maker Hikvision.
iPhone Maker Begs Workers to Return
In the latest bite of an Apple story that has played out over the last few weeks, contract iPhone maker Foxconn is reportedly offering big bonuses to workers who will return to its massive manufacturing complex in the central city of Zhengzhou. Many of those walked out or fled several weeks ago over fears of getting Covid or being locked down with other infected people.
The situation has been a PR nightmare for Apple, and created a backlog in deliveries for the latest iPhone 14 models due to manufacturing disruptions. Those delays will inevitably show up in Apple's next quarterly earnings report, and could hasten its recent moves to find alternative production bases outside of China.
Sunac to Report Massive Loss – for 2021
It wouldn't be right if we went an entire week without a headline from China's ailing property market. This week we'll settle for a corporate story from Sunac, one of the country's top developers, which announced last week it expects to report a massive loss for 2021 after previously forecasting a profit. That's right, the company is just now telling us what it expects to report for last year.
Sunac's stock has been frozen since March after the company failed to release its 2021 results on time. The latest announcement indicates it will soon release the long-delayed report, which will include massive write-offs for unsold properties and unpaid mortgages. We can probably expect some similarly dismal 2022 data out soon for the company as well.
Chipmaker to Tap Chinese Stock Buyers for $1.7 Billion
China's chipmakers may be getting slowly starved for technology by U.S. sanctions, but they certainly aren't starved for cash. The latest lining up for a big handout is Semiconductor Manufacturing Electronics Shaoxing Corp., which has been approved for a Shanghai IPO to raise up to $1.7 billion.
Beijing has been throwing billions of dollars at its growing stable of chipmakers over the last six or seven years, making money available through channels from state-backed funds to this kind of stock market fundraising. Many of the startups are little more than savvy entrepreneurs looking to grab some of the government largess. Accordingly, we suspect many that have listed in China over the last few years won't be around a decade from now.
AND FROM THE PAGES OF BAMBOO WORKS
Xiaomi Past Its Prime?

Last week we took a deep dive into Xiaomi, which was once the belle of the Chinese smartphone ball but lately seems to be powering down. The company reported its revenue fell about 10% in the third quarter, as it veered into the red with a massive 1.47 billion loss.

So, is this company past its prime? It's hard to say at the moment, since the global smartphone market is currently doing poorly, especially in Xiaomi's home China market. But observers are noting the company's recent foray into smart cars, which it sees as a future growth driver, could ultimately run out of fuel that was previously coming from fat profits in the smartphone division.
Who Needs a Job When You Can Go to School?

Last week we also spotlighted a couple of vocational education companies that are making hay from the "perfect storm" of China's slowing economy that is seeing many young adults seek further education over jobs, combined with strong policy support from Beijing. That confluence of factors helped China Education Group Holdings and China New Higher Education Group post solid double-digit revenue gains in their latest academic years through August.

But the story shows that not all schools are created equal, and at the end of the day running a well-oiled business is just as important as being in the right sector at the right time. That showed up in the two companies' bottom lines, with China Education Group posting solid profit growth, even as China New Higher Education could only muster a 6.5% gain.