CHINA BULLETIN: Trade? What Trade?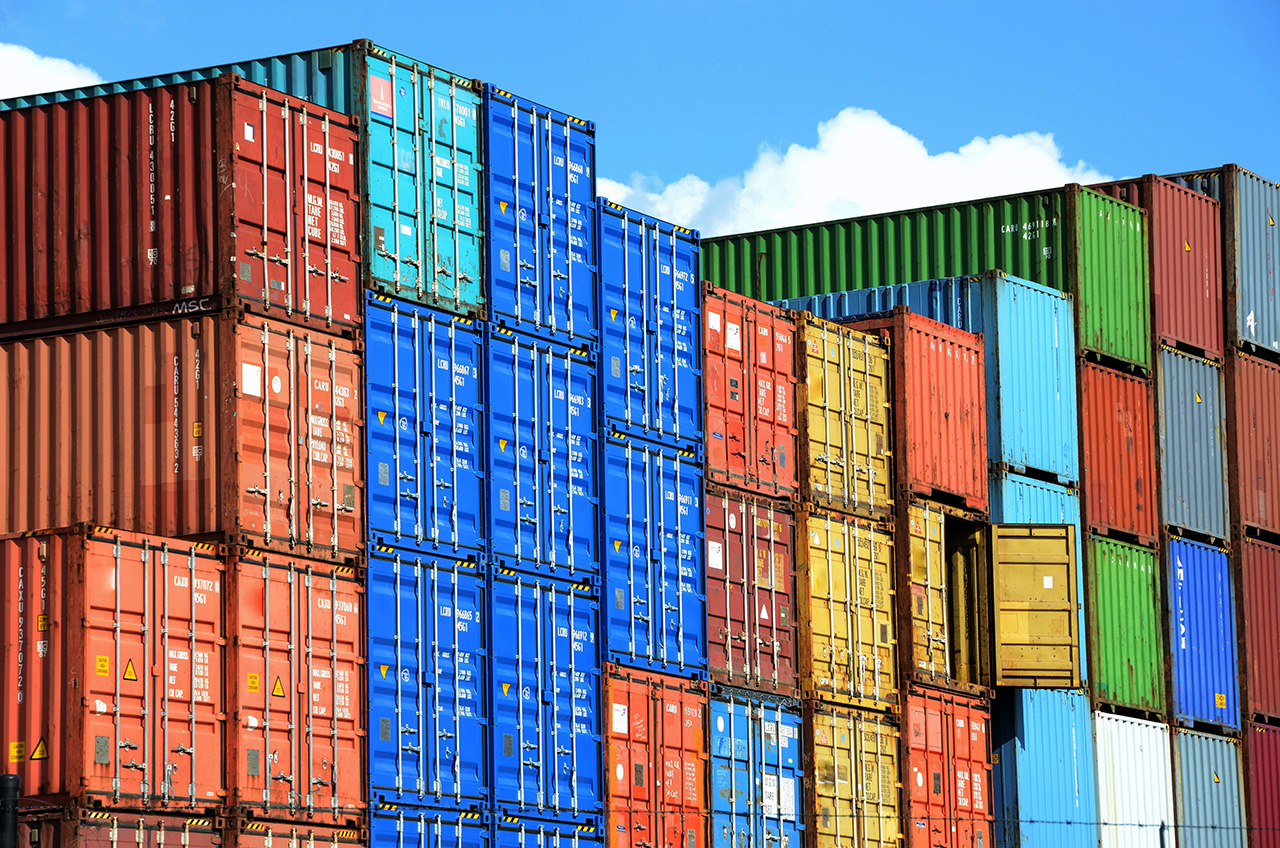 Welcome to the latest Bamboo Works China Bulletin, where we recap the top China macro, industry and company developments from the past week and give you our spin on what it all means. In this week's issue idle shipping containers spotlight weakening global trade, tobacco falls under the corruption microscope, and China's new love affair with chatbots. On a scale of 1 to 10, we give the week a 4 for offshore-listed China stocks.
Doug Young, Editor in Chief
MACRO
Trade? What Trade?
In the absence of any major economic indicators last week, we'll kick off with the next best thing, namely trade containers. In this case, a new report in Caixin says that thousands upon thousands of the huge containers used to ship goods around the world are piling up at ports, with more containers entering those ports than leaving them for the last 11 weeks.
This doesn't come as a huge surprise, since China's foreign trade, considered a bellwether for world, has been extremely weak these last few months. Most recently the country's exports slid 9.9% in December, extending an 8.7% drop in November, as nations across the globe reined in their spending on foreign products.
Local Governments Lack Cash, But Hire Anyway
A couple of headlines are showing how much local governments are hurting these days. One says those governments spent hundreds of billions of yuan to contain the pandemic last year, in an effort that ultimately proved fruitless but severely strained their finances. Another says those governments have gone on a recent hiring binge to support their local economies.
Both stories show just how dire things are at the local level around China, where many businesses are struggling and many others have shut as a result of draconian Covid-control measures last year that were ultimately abandoned. The strains also ravaged local government finances, even as many are now spending money they don't have over fears of massive unemployment.
Third Week Unlucky
We've repeatedly said the recent sell-off in Chinese stocks could be just a fluke, but we may have to revise that position soon. After surging in the months of November, December and for most of January, U.S.- and Hong Kong-listed Chinese stocks fell for a third consecutive week last week on a scarcity of major new developments.
The Hang Seng China Enterprises Index fell 1.9% during the week, while the iShares MSCI China ETF was down 1.25%, and the broader Hang Seng Index fell 2.2%. Downbeat headlines have dominated the news lately, mostly showing the economy continues to be in the doldrums. Many were hoping things would change with the end of "zero Covid," but clearly that isn't happening fast enough.
Renewable Energy Gains Steam
The news wasn't all downbeat last week. On the new energy front, China's goal of going carbon neutral by 2060 took a big step forward on news that the country's renewable energy edged out coal in terms of capacity for the first time last year. Renewable energy accounted for 47.3% of China's total by the end of 2022, while coal accounted for just 43.8%, according to industry data.
Here we should add that China's definition of renewable energy includes nuclear, which isn't exactly clean or renewable, though it doesn't emit carbon. One other point to note is that all of this is just capacity that isn't necessarily being used. When it comes to solar and wind, China is famous for building projects that end up as white elephants and go idle due to poor planning.
Snuffing Out Tobacco Corruption
We'll take a break from our usual industries this week with a look at China's massive tobacco complex, where a growing crackdown on corruption has been taking place this year. At least five people, including regulators and executives from China's tobacco monopoly, are all under investigation for graft, in the latest anti-corruption campaign by Beijing.
This particular crackdown is interesting because it comes in a very insular industry where everyone is quite cozy with everyone else and Beijing generally takes a laissez faire approach due to its reliance on tobacco tax revenue. We saw a similar crackdown last year in China's chip sector, which is another area Beijing generally leaves alone as it tries to rapidly build up the industry.
Video Games Back on Track
Two headlines are showing how China is trying to get its important video game industry back on track after a miserable year in 2022. The gaming regulator approved licenses for 87 new titles in the first half of February, as separate data showed the industry's revenue fell 10.3% last year – its first decline in five years.
This story shines a spotlight on how Beijing regulators can strangle an industry when they feel like it, which is what they did last year by freezing all new game approvals for much of the year. The freeze was at least partly due to Beijing's view that the industry is frivolous and potentially harmful to the young. But clearly someone has decided the industry is also an important economic engine.
Prominent Private Equity Chief Goes Missing
In an "only in China" story, the founder of a prominent private equity company, China Renaissance Capital, has disappeared without a trace. In China such disappearances aren't uncommon, and are almost always related to corruption investigations. The company said it was unaware of anything amiss with Bao Fan, but the damage was already done.
China Renaissance stock fell as much as 50% after Caixin reported on Bao's disappearance, though it later pared the losses by about half. Such disappearances don't always mean the "disappearee" is suspected of corruption. In some cases the person actually re-emerges later, and declares that he was simply "assisting in an investigation."
PC, Anyone?
China's PC bellwether Lenovo was singing the blues last week, reporting its revenue tumbled 24% in its latest reporting quarter, marking the second straight quarter of declines. The company was especially hard hit due to its reliance on China, which experienced widespread closures in the nation's last-ditch effort to control local Covid outbreaks last October and November.
Lenovo's decline roughly correlates to a 28.5% decline in PC shipments worldwide during the fourth quarter, reflecting broader economic malaise worldwide. Smartphones are also suffering from similar weak demand, especially in China due to all the year-end Covid disruptions.
Alibaba Bids Farewell to India
And just like that, Alibaba has become the latest Chinese internet company to exit a global market. The e-commerce giant has officially sold its remaining 3.3% stake in electronic payments firm Paytm for $167 million. This particular story dates back a while ago to much headier times for Chinese internet companies when they were cash-rich and thought they could take over the world.
But Alibaba gradually came to realize that its money was Paytm's main interest, and that its Indian partner was far less interested in any sort of strategic partnership. Add to that growing tensions between China and India as each jockeys to become the world's next Asian superpower, and it's not difficult to see why Alibaba has decided to throw in the towel.
AND FROM THE PAGES OF BAMBOO WORKS
China Jumps on Chatbot Bandwagon

Last week we spotlighted how the latest global hype around the ChatGPT chatbot has spread to China, where tech giants Alibaba, JD.com, Baidu and Tencent have all rushed to tout their own upcoming similar products. Baidu was first out of the gate with its announcement of a chatbot called ERNIE, earning it a big premium in the form of a major gain for its stock.

We are quite skeptical that any of these products will be anything close to ChatGPT, and we also expect that ChatGPT itself will ultimately be found to have all kinds of issues. We saw a similar bandwagon phenomenon occur a couple of years ago with audio sensation Clubhouse, which also led to big stock gains for several related companies with China ties.
Don't Forget Xiao-I

Also on chatbots, we featured a story whose main characters included Xiao-I, a Chinese maker of business chatbots that has just filed for a New York IPO. But Xiao-I wasn't the only Chinese company setting its sights on U.S. investor wallets, and was part of a mini-flood of a dozen similarly small companies that filed for U.S. IPOs in the first two weeks of February alone.

This sudden interest in U.S. IPOs by Chinese companies is being driven by a few factors, including the recent end of the Lunar New Year holiday and return to work. At the same time, a couple of regulatory issues that put the kebash on new listings for more than a year appear to be in the rear- view mirror now, potentially paving the way for more such listings to come.