CHINA BULLETIN: Shoppers Flock to Food and Toilet Paper, But Shun Property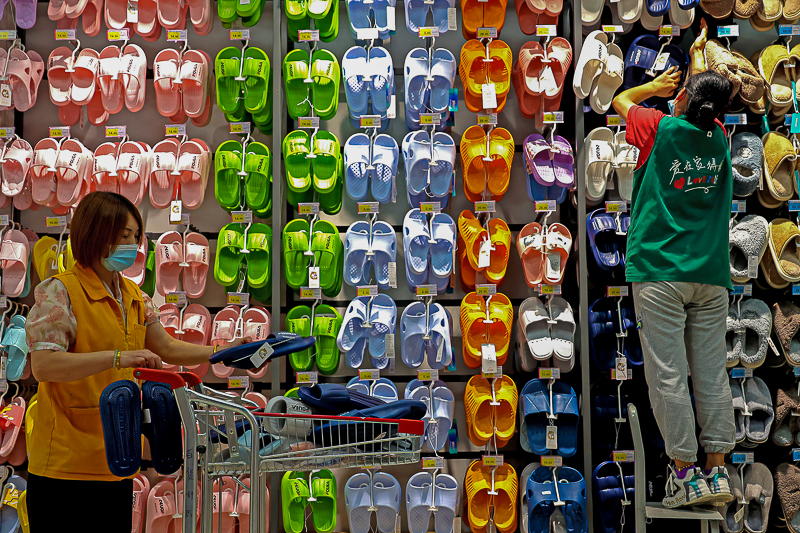 Welcome to the latest Bamboo Works China Bulletin, where we recap the top China macro, industry and company developments from the past week and give you our spin on what it all means. In this week's issue, banks lower deposit rates as home prices and shipping rates sag, while Starbucks remains hot on China. On a scale of 1 to 10, we give the week a 3.5 for offshore-listed China stocks.
Doug Young, Editor in Chief
MACRO
Shoppers Flock to Food and Toilet Paper, But Shun Property
The latest economic indicators show shoppers are cheerfully snapping up everyday goods like food and clothing, but are less keen on big purchases like real estate. New data shows China's retail sales rose 5.4% in August, their fastest rise since the start of the year; but home prices fell 1.3% for the month, the worst decline in seven years.
This kind of dichotomy is what one would expect in a weakening economy. Cheaper everyday items are still in strong demand, while consumers are putting off spending on big-ticket items like property. We don't expect this trend to change anytime soon, even as Beijing tries to perk up the economy with infrastructure spending and specific steps to improve the property market.
Please Spend More!
Speaking of steps to boost spending, some of China's largest state-run banks took the seldom seen step of lowering their deposit rates last week – something they haven't done since 2015. Names like ICBC, Bank of Communications and Agricultural Bank of China all cut their interest rates for three-year deposits by 0.15 percentage points to 2.6%.
Such a lockstep move means it was probably ordered by the central bank and financial regulator, which occasionally use China's major banks as policy tools. The message to depositors is obvious: Think twice about parking your money with safe, state-run banks, and think instead about using it to consume more or invest. But it may take bigger steps to inspire such spending.
China Stocks Sag
The Hang Seng China Enterprises Index fell 3.1% last week, while the iShares MSCI China ETF fell by an even bigger 4.5%, compared with a 3.1% fall for the broader Hang Seng Index. Not exactly the best week for China stocks, which were hit by all the latest signs of a weakening economy at home and a report out of the U.S. showing inflation remains high.
On a slightly upbeat note, a team of auditors from the U.S. Public Company Accounting Oversight Board (PCAOB) was set to arrive in Hong Kong as soon as the end of last week to start testing out a new agreement that will let it inspect the audit papers for U.S.-listed Chinese firms. But it's still way too early to say if the agreement will pass muster with the U.S. team, which is set to give a key progress report on the landmark deal in December.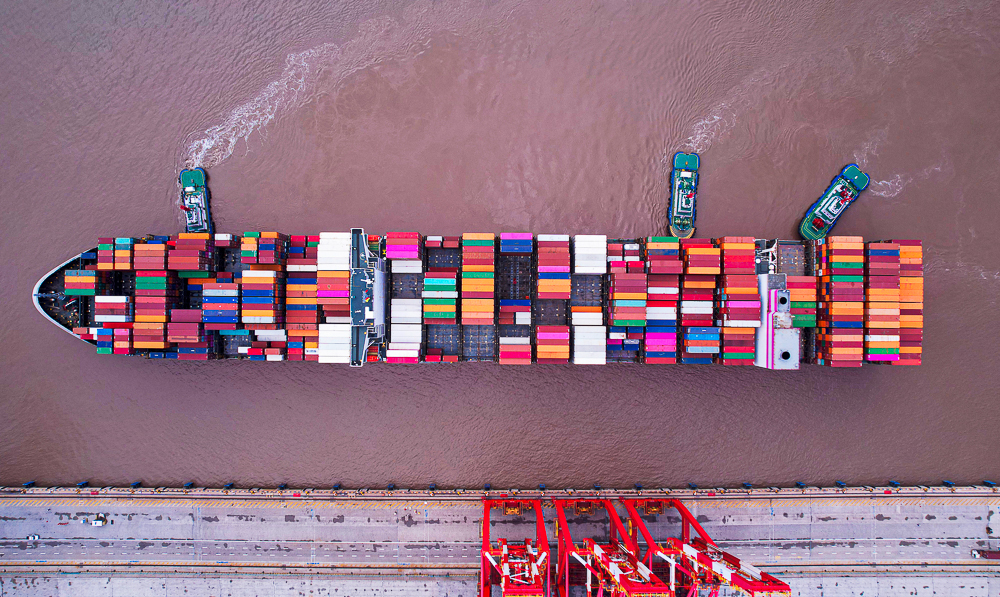 Shipping Rates Sink
After soaring to irrational highs during the first two years of the pandemic, international shipping rates have begun sinking lately as demand from Chinese exporters slumps. That trend accelerated last week, with spot rates for sending a 40-foot container from China to the U.S. West Coast plummeting by about 10% over that time.
This kind of drop was inevitable since shipping prices had already risen many-fold from their pre-pandemic levels, making life especially difficult for China's manufacturers of bulky, low-end goods like furniture and lawn ornaments. Previously released trade data showed that exports were especially weak in August, and this latest data hints that trend will continue into September.
China Set to Enter the Jet Age?
China's homemade C919 jetliner could pass a major milestone this week when the nation's aviation regulator could officially certify the aircraft Beijing hopes will someday challenge Boeing's 737 and Airbus' A380. The long-awaited Chinese airworthiness certificate could be awarded as soon as Sept. 19, according to local media reports.
The C919 has been a long time in the making, and would mark a huge step forward for China's hopes of getting a piece of the lucrative global market for big passenger jets. Quite a bit of skepticism still surrounds the C919, whose order book so far has largely come from domestic carriers being told to buy the plane by Beijing. The C919 could also face headwinds if Washington decides to restrict the sale to China of the aircraft's many parts that are made in America.
Take Me Out to the Big Screen
Who says the movie business is dying in China, killed off by frequent theater closures to control Covid outbreaks? Not big screen technology company Imax, whose CEO has revealed the company has just signed deals to open six new theaters in the market, which is its largest globally with 788 theaters in operation and another 198 pending.
With nearly 1,000 theaters open or in the pipeline, the addition of another six isn't exactly all that big. But given the sorry state of China's cinema market now, any additions at all is a positive signal. China's imports of Hollywood films most suited to Imax's big-screen format have plummeted during the pandemic, but perhaps the numbers will rebound by the time those new theaters open.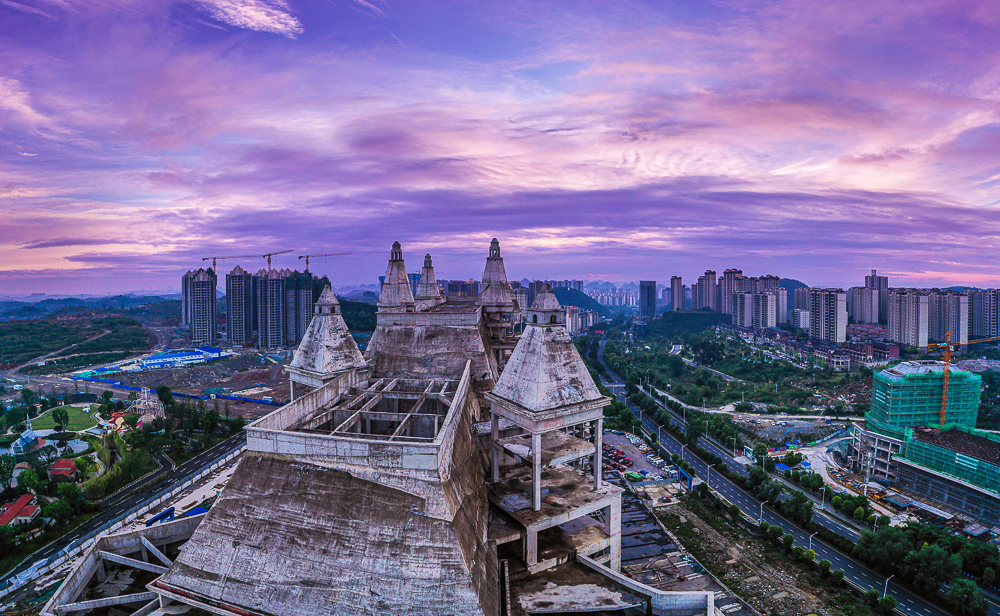 Evergrande Forges Ahead – And So Does One of Its Creditors
Struggling real estate giant Evergrande has vowed to forge ahead and resume construction on some of its stalled projects, even as one of its creditors has seized the company's headquarters in Hong Kong. These two separate news items nicely encapsulate the situation facing China's many struggling real estate developers, which are now saddled with huge debts they can't repay after years of breakneck growth.
Evergrande has become a poster child for everything wrong with China's real estate market, which is ridiculously overpriced and also increasingly overbuilt due to rampant speculation. Many of those speculators, as well as legitimate home buyers, are now refusing to pay mortgages for unfinished properties where construction has stopped due to lack of funds.
Starbucks Still Hot on China
The world's biggest coffee chain is still bullish on China, with plans to open an additional 3,000 stores in the market over the next three years. That would bring Starbucks' China store count to 9,000, passing the U.S. to become the company's largest global market by 2025.
While China is currently Starbucks' second-largest market by store count, accounting for 16% of its global total, the country only accounts for a much smaller 7% of the company's total revenue. That makes Starbucks' big commitment seem slightly strange, especially when one considers that things like pricey coffee are one thing consumers often cut back on during difficult times like China is now seeing more often.
NetEase Swims Back Into the Gaming Fold
Things are finally looking up for No. 2 gaming operator NetEase, which last week got its first game title approved in 14 months. China's game regulator paused new approvals in July 2021 and only resumed them in April this year. But NetEase and the industry's top player Tencent had yet to get any approvals until the latest batch announced last week.
Tencent had a title approved in the latest batch as well, though media reports pointed out that nod came for a title operated by an obscure Tencent subsidiary and not the main company. The delayed resumption of approvals for both companies appears to show Beijing intends to continue playing hardball with the nation's top internet companies, which have come under fire for monopolistic practices.
AND FROM THE PAGES OF BAMBOO WORKS
China-U.S. IPO Train Picks Up, But Big Names Still Absent

Last week we drew attention to a sudden flurry of new and updated U.S. IPO filings by Chinese companies, with four such filings appearing between September 6 and September 14. That's a huge amount compared with the past year, which saw such filings come to a near standstill due to data security concerns from Beijing and U.S. concerns over its ability to properly monitor such companies. All the new listings were quite small, aiming to raise less than $50 million each.
The mini-flood of new filings hints that maybe Chinese IPOs will soon return to more normal levels as they rediscover one of their favorite overseas listing grounds. But we'll probably need to wait for a progress report due in December from the U.S. on its new information-sharing agreement with Beijing before any major new listings start to resume.
Sputtering SPACs

After starting the year with a bang, Hong Kong's program allowing backdoor listings through special purpose acquisition companies (SPACs) is rapidly running out of steam. That's not all that surprising, considering that new SPAC IPOs so far this year in the U.S., which popularized the backdoor listing vehicle, are down by about 90% from the full-year level for 2021.
Only three Hong Kong SPACs had made it to market at the start of last week, though a fourth debuted with a 2.5% decline on an anemic single trade during its first day last Friday. While the global SPAC market doesn't look great, Hong Kong SPACs have also been hobbled by thin trading due to strict rules that limit all but the largest institutional investors from trading in the product.
To subscribe to Bamboo Works weekly free newsletter, click here