CHINA BULLETIN: No New Year Cheer for Exports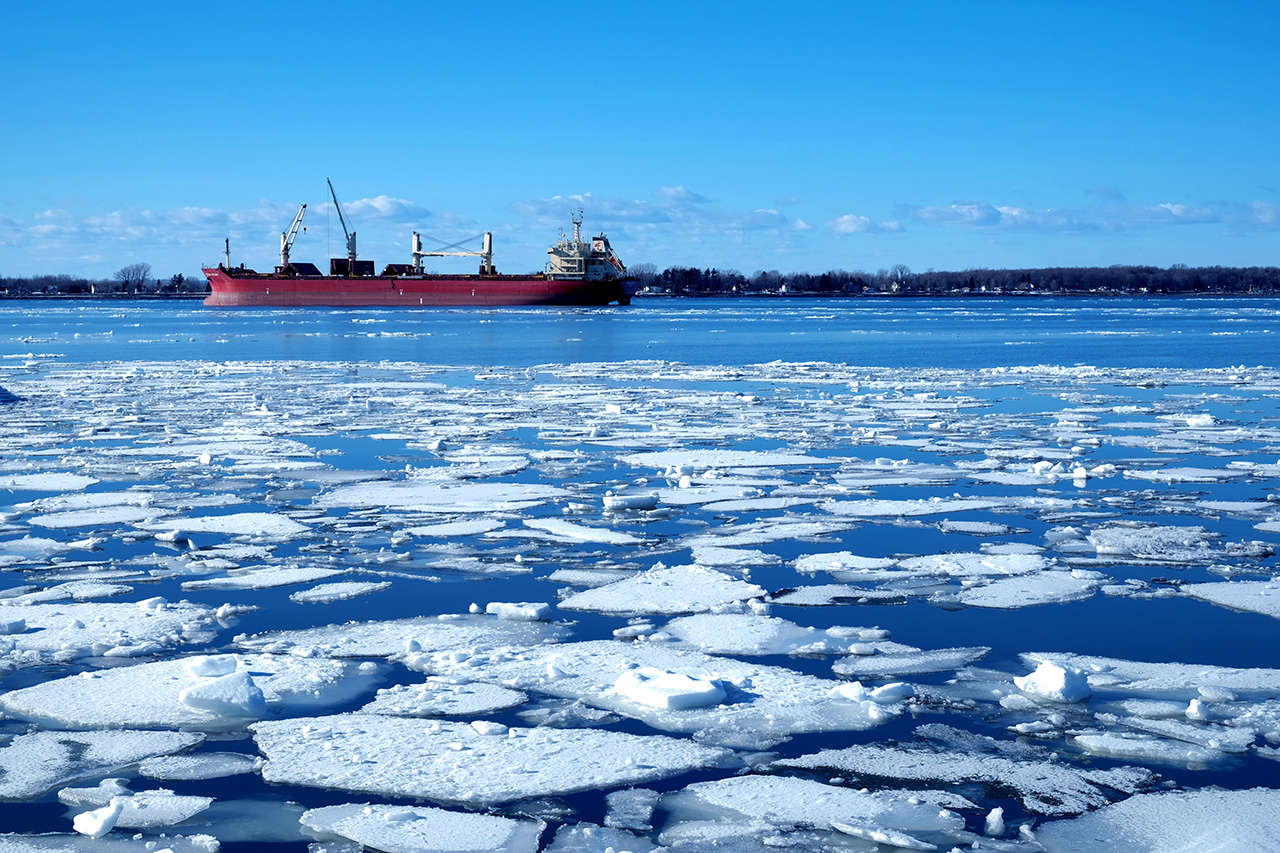 Welcome to the latest Bamboo Works China Bulletin, where we recap the top China macro, industry and company developments from the past week and give you our spin on what it all means. In this week's issue exports tank and steel output slides, while Didi drives back into China app stores. On a scale of 1 to 10, we give the week a 6 for offshore-listed China stocks.
Doug Young, Editor in Chief
MACRO
No New Year Cheer for Exports
It may be the festive time of year in both East and West, but there's little joy in new trade data that show China's exports fell 9.9% in December, marking their worst decline since 2020. The declines were the worst for the U.S. and EU, with exports to the former down 19.5% and off 17.5% in the latter.
This particular indicator is noteworthy because it reflects demand from outside China, and thus is mostly disconnected from the domestic economic malaise created by last year's tough Covid restrictions that finally were lifted in December. That means that even if conditions improve in China, this important economic engine is likely to remain sluggish for a while to come.
Local Governments Crank Up Debt
Local governments have turned into cash-creation machines these days, as they conduct massive fundraising in a desperate bid to service their huge debt. The latest figures show that 18 Chinese provinces and regions plan to sell more than 1 trillion yuan, or nearly $156 billion, in local bonds in the first quarter of this year, including roughly 900 billion yuan in special purpose bonds.
Beijing has a national quota for such "special" bonds each year, and allocates it to local governments for fundraising outside their usual limits. Such bonds are typically used to finance infrastructure, whose income can be used to repay the bonds. But in this case, it looks suspiciously like Beijing is using the program to let local governments raise money to pay their big existing debt.
China Stocks Rally On
The recent rally for offshore-listed Chinese stocks picked up steam last week, in what looks like a Lunar New Year rally to launch the upcoming Year of the Rabbit. The Hang Seng China Enterprises Index rose 3.5% during the week, similar to a 3.6% rally for the broader Hang Seng Index. The iShares MSCI China ETF rose 3.1% for the week.
There wasn't much major news last week to sustain this rally, which seems to be running as much on its own momentum as anything else. The rally seems likely to continue this week before the long Lunar New Year holiday. But after that, we'll really need to see some strong economic indicators or other positive signals to keep the positive momentum going.
Steel Output Slides
It's the time of year when industry groups start publishing their annual data that showed how they fared in 2020, so we'll begin this section with a report on China's steel sector, which makes over half of the world's output. New data from the China Iron and Steel Association show the country's steel output slipped 2.2% last year to around 1.01 billion tons.
Conflicting signals came from the association's press conference to discuss the data, with one official saying demand should rise this year, while another said the sector is entering a long-term downturn. That probably reflects the sector's heavy reliance on China's ailing property sector, whose fate will determine whether steelmakers feast or famine in 2023.
EV Sales Roar
While steelmakers were gloomy last year, the opposite was true for China's bustling field of new energy vehicle (NEV) makers. Data released last week from the China Passenger Car Association showed NEV shipments in China rose 96.3% last year to 6.5 million vehicles. Actual retail sales were also up 90% to 5.67 million vehicles.
The association is forecasting sales growth will slow sharply to about 31% this year as the market slows with the retirement of a number of government incentive programs. If that prediction comes true, the NEV share of China's total car market would rise to about 36% of all sales, up from 27.6% last year and well above the ratios seen in the rest of the world.
Wave of Maturing Property Bonds
It wouldn't be right if we didn't do at least one item on China's ailing property sector. Last week one headline pointed out that developers are facing a massive wave of 958 billion yuan, or about $140 billion, in debt set to mature by the end of this year, up by 70 billion yuan from 2022. Another pointed to a landmark $400 million bond sale by developer Wanda.
The Wanda bond sale was the first publicly sold dollar-denominated bond from a Chinese developer since late 2021 as the sector's debt crisis was coming to a head. Thus, some might see its successful completion as a small signal that perhaps international investors are regaining some confidence in the debt-laden sector.
Didi Drives Back Into App Stores
Users of the Didi ride hailing service may not have noticed anything amiss, but anyone looking to download apps operated by China's Uber equivalent recently would have come up empty when searching in the country's many app stores. But that ban could end as soon as next week, when Didi's 25 apps are set to reappear for the first time since summer 2021, according to Reuters.
A return of Didi would mark one of the clearest signals yet that China's 2-year-old crackdown on a wide range of industries, many of them in the high-tech realm, may finally be reaching an end. It's hard to imagine how a company could survive for that long without accepting any new users. But that's the way things work in China, where regulators wield huge power over private companies.
737 Max Returns to China Skies
Speaking of returns, aircraft manufacturing giant Boeing notched a major milestone last week when one of its 737 Max airplanes returned to Chinese skies for a commercial flight for the first time since March 2019. The flight was made by a 737 Max operated by China Southern Airlines flying from its hub city of Guangzhou to the central city of Zhengzhou.
Many will recall that China was one of the first countries to ground the 737 Max after a couple of crashes that were later found to owe to faulty software. Boeing fixed the problem and the aircraft returned to most skies starting in late 2020. But China has dragged its feet on the issue, with many attributing the slowness to payback for increasingly frosty U.S.-China relations.
Swiss Investors Get Taste of CanSino
A headline that could become increasingly common in the years ahead saw Chinese vaccine maker CanSino Biologics announce it would issue global depositary receipts (GDRs) in Switzerland. The company was one of China's earliest developers of a globally accepted Covid vaccine, and said it will use proceeds from the listing to assist in its global development.
We've written about this phenomenon before, which has seen China link up with global stock exchanges in places like London, Switzerland and Germany to give its companies more financing options and raise their global profiles. The concept sounds good in theory, but at least so far most of these companies' GDRs have been very thinly traded and attracted little investor interest.
AND FROM THE PAGES OF BAMBOO WORKS
China Companies in Fundraising Frenzy

Last week we shined our spotlight on a number of U.S.- and Hong Kong-listed companies seizing on recent positive investor sentiment to raise major new funds. Companies jumping on the fundraising bandwagon included data center operator GDS, e-commerce software provider Weimob and hotelier H World.

With the exception of GDS, which issued convertible notes, all the major fundraising has been through the issue of new shares. That's a bit different from what we've seen in the past when bond issues were more common, which reflects the big run-up in interest rates over the last year that makes new bonds less attractive for issuing companies.
Fosun Set to Rise Again?

Last week we also took a fresh look at struggling conglomerate Fosun, which announced it would raise a fresh $1 billion through its sale of stakes in four steel makers. Many readers will know that Fosun is the last man standing among a group of aggressive Chinese acquirers that rose to fame in the 2010s, only to collapse under mountains of debt over the last three years.

Unlike the others, Fosun is showing some very early signs that it might actually survive its debt crisis, and even emerge a leaner and more focused company when the dust finally settles. If the company survives, at least part of its success should be credited to founder Guo Guangchang, who has repeatedly communicated with investors in an attempt to ease their concerns.