CHINA BULLETIN: New Year Kicks Off With Mixed Signals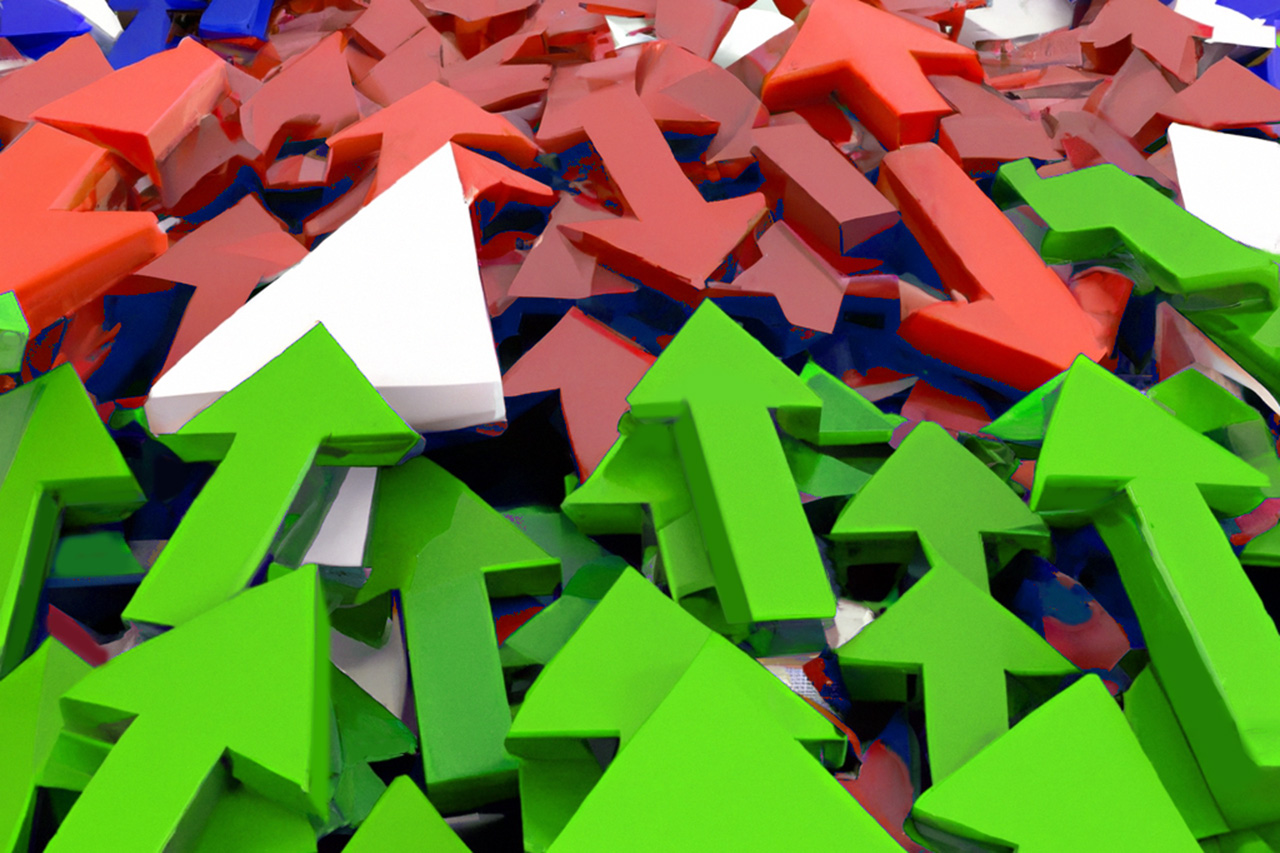 Welcome to the latest Bamboo Works China Bulletin, where we recap the top China macro, industry and company developments from the past week and give you our spin on what it all means. In this week's issue China stocks extend their slump, Chinese lose their taste for luxury, and Baidu enters the chatbot fray. On a scale of 1 to 10, we give the week a 4.5 for offshore-listed China stocks.
Doug Young, Editor in Chief
MACRO
New Year Kicks Off With Mixed Signals
The month of January brought some mixed signals on the macro economic front, with the producer price index (PPI) slumping 0.8% in the first month of 2023, while the consumer price index rose 2.1%. The former tends to measure prices at the wholesale level, while the latter reflects retail demand.
The PPI has been declining since last October, which roughly corresponds to some of China's toughest-ever Covid control measures that forced many factories to close. Thus, it's not too surprising that figure slumped. Meanwhile, the CPI rise continued similar gains in recent months, and in January probably reflected an uptick in spending around the Lunar New Year holiday.
Companies Borrow More
Another indicator saw China's bank loans rise 6.8% last year to 21.3 trillion yuan, mainly driven by a rise in corporate lending. That doesn't come as a huge surprise, since real estate developers – one of the other major borrowing groups – were largely shut out of the market for much of last year.
China's banks are almost exclusively state-owned, some by the national government and others by local governments, meaning they are highly policy-driven. In this case, many of those banks were probably ordered to lend to struggling businesses hit by Covid restrictions that crippled China's economy last year. Such lending is likely to continue this year.
China Stocks Extend Their Slump
Offshore-listed Chinese stocks extended their recent losing streak by dropping for a second straight week. The Hang Seng China Enterprises Index fell 3.5% last week, while the iShares MSCI China ETF lost 2.4%, compared with a 2.2% drop for the broader Hang Seng Index. The declines marked an improvement from the week before, when all three indexes lost about 5%.
We've previously said that China stocks will require some new drivers to resume their rally dating back to last November, which has seen many shares rise by strong double-digit amounts. So far we've seen a few such potential catalysts, including encouraging results last week from KFC operator Yum China. But clearly more is needed to get the China stock rally back on track.
Mortgage Rate Cuts Spread to Big Cities
China has taken a wide range of steps to try to revive its struggling real estate sector, including lowering mortgage rates to encourage more home buying. Now it seems those lower rates, which were limited to smaller cities that were suffering the most, are spreading to provincial capitals like Zhengzhou, capital of Henan province, and Fuzhou, capital of Fujian.
Many Chinese cities previously placed numerous restrictions on home buying in their effort to cool local markets when speculative buying became rampant. Most of those restrictions have already been dropped. Now this lowering of interest rates, first in small towns and in now larger cities, is starting to show how dire the situation has become.
Chinese Lose Their Taste for Luxury
China was once a must for global luxury brands, back in a time when such status symbols were all the rage among a new generation of Chinese urbanites eager to show off their wealth. But those days have gone, at least temporarily, with China's luxury goods market contracting by 10% last year – the first such contraction in at least five years.
This contraction is a bit of a no-brainer for anyone living in China, since many shops were closed or forced to limit operations and people were confined to their homes for long periods last year. Now the big question is whether that will change this year with the end of "zero Covid." We're betting the market will return to growth, though it may be small growth as many consumers remain cautious.
A Chilly Month for Car Sales
Most people were probably expecting China's car sales to fall in January due to a combination of ending government subsidies in December, and also the timing of the Lunar New Year holiday in January, unlike last year when it fell in February. But we doubt anyone was expecting the plunge to be 38% for the month.
The two factors we've just mentioned are being cited as the main culprits for the big decline, which reversed a 2.4% sales gain in December. Sales were already quite weak for much of last year due to China's strict Covid controls that were finally abandoned in December. We expect the market will grow again in February due to the Lunar New Year effect, but after that it could be an uphill road.
Move Over, ChatGPT, Here Comes ERNIE
Our favorite corporate story of the week comes from leading search engine and AI contender Baidu, which smartly hopped on the huge wave of publicity for ChatGPT by announcing its rival chatbot ERNIE was set for release soon. There weren't many details on ERNIE's actual capabilities, but Baidu was clearly less interested in specifics than simply joining the chatbot frenzy.
The company's timing was impeccable, lifting Baidu's shares 12% the day it revealed its ERNIE plans. Alibaba was also quick to join the conversation by announcing it was working on its own chatbot, again with little details. But it was too late to the game, and investors – and Alibaba's stock – were largely unmoved by the announcement.
Yangtze Memory Feels US Sanctions Pain
Fallout from US efforts to cut China out of the global tech supply chain showed up last week at the gates of Yangtze Memory Technologies, considered the premier Chinese maker of flash memory chips. The company has begun cutting salaries by 5% to 10%, and has also been firing some workers and kicking them out of their company-subsidized apartments.
It's a bit unclear if the company was taking the steps as a result of US sanctions, or if it was simply getting caught up in a global tech downturn. The US has banned the sale of the most cutting-edge chip-making equipment to China, though it's unlikely Yangtze Memory is feeling the effects of that just yet. But the US is also urging tech companies worldwide to avoid using Chinese components.
PayPal Charges Up China Unit
US electronic payments giant PayPal has been been approved to boost the registered capital of its China unit to 4.52 billion yuan, or about $650 million. That's quite a large amount, bigger than the registered capital for Alipay and the payments unit of WeChat, the duopoly that currently control 90% of China's electronic payments market.
PayPal has been salivating at the gates of the Chinese electronic payments market for years, and in 2019 was finally given the nod to provide domestic payment services that were previously off limits to foreigners. But PayPal says the big capital boost isn't for domestic payments, but rather to help Chinese companies sell their goods abroad – something Beijing would certainly like.
AND FROM THE PAGES OF BAMBOO WORKS
JD.com Stumbles in Southeast Asia

Much has been written about foreign internet companies and their failures in China. But Chinese internet companies that have been superstars at home are also having a tough time outside. This week we took a look at JD.com, which announced its withdrawal from the Thailand and Indonesia e-commerce markets.

Alibaba and Tencent are also active in Southeast Asia, the former through its wholly owned Lazada subsidiary and the latter through an investment in local powerhouse Shopee. That appears to show that local buyers may feel more comfortable doing business with homegrown names, unlike JD.com, which directly operated its local units.
Popeyes Links Up With Tim Hortons

One may be a cartoon character and the other a former ice hockey star. But the unlikely pair of Popeyes fried chicken and the Tim Hortons donut chain have formed an unlikely alliance in China, with the two brands teaming up under the combined banner of a recently formed US-listed restaurant operator called TH International.

This particular story is a bit long and complex, and we highly recommend that fans of either of the chains take a look at our story on this unlikely tie-up. But the bottom line was that Popeyes was floundering in China under its previous ownership, and is hoping it can do better by pairing up with the owner of the fast-growing Tim Hortons chain in China.