CHINA BULLETIN: IMF Warms to Change in China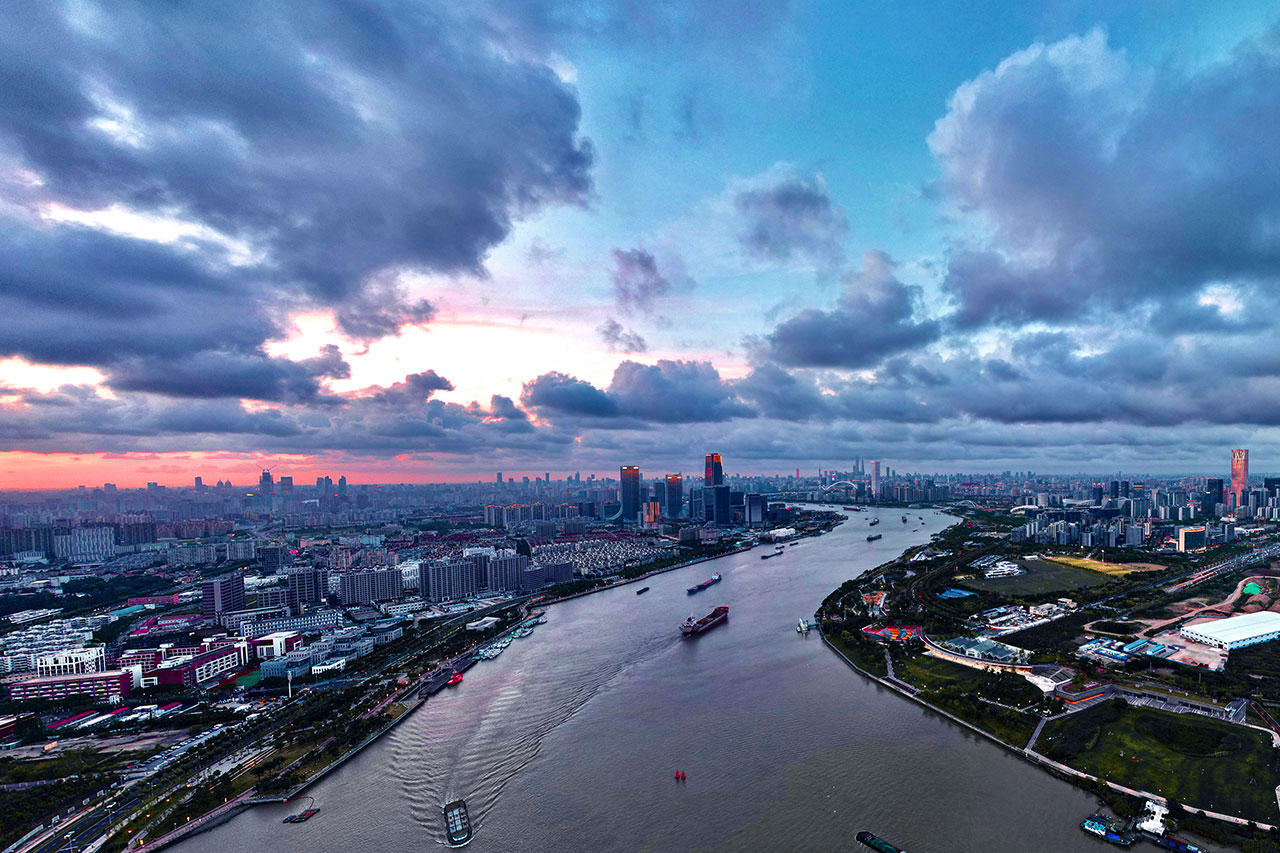 Welcome to the latest Bamboo Works China Bulletin, where we recap the top China macro, industry and company developments from the past week and give you our spin on what it all means. In this week's issue China's growth outlook gets a boost, airline travel crashes and Chinese consumers say "no" to the Kappa brand. On a scale of 1 to 10, we give the week a 4.5 for offshore-listed China stocks.
Doug Young, Editor in Chief
MACRO
IMF Warms to Change in China
So, how much exactly will China's recent scrapping of its "zero Covid" policy boost the economy? If you're the International Monetary Fund, the answer is "quite a bit." The IMF last week raised its estimate for China's GDP growth this year to 5.2% from a previous 4.4%. It forecast that rate would slow to 4.5% next year, and then settle at under 4% over the medium-term.
The growth looks rather so-so compared with China's historic rates that were double-digits for quite a while before settling into the 5-10% range over the last few years. But the figure tanked to just 3% last year, as China's insistence on sticking to zero Covid strangled the economy with frequent disruptions that hurt both business and consumer activity.
Mixed PMI Signals
Purchasing managers are sending mixed signals on China's economy, with services activity expanding for the first time in five months in January, while manufacturing continued to contract. That's all based on January Caixin PMI figures, which stood at 52.9 for services and 49.2 for manufacturing. Any reading above 50 represents expansion, while below that marks contraction.
The good news is the services PMI is one of the first major indicators to become positive in the last half year, as most contracted during some of China's toughest Covid-control measures. The bad news is that manufacturing is far more important to China's economy than services. But we suspect manufacturing will also climb above 50 in the next month or two.
China Stocks Pause Ahead of Earnings Season
All good things must end, at least temporarily. After weeks of steady gains, the main indexes following offshore-listed Chinese stocks all fell decisively last week. The Hang Seng China Enterprises Index shed 5%, while the iShares MSCI China ETF was down by 6.3%. The broader Hang Seng Index also ended down 4.5%.
We suspect the decline is more of a breather than a long-term trend, and the market could return to its previous upward track when offshore-listed Chinese companies start reporting their latest results soon. Among those, Yum China, operator of KFC and Pizza Hut restaurants in China, will be one of the first out of the gate when it issues its latest quarterly report on Feb. 8.
Smartphones Ring Up Hollow Year
Smartphone anyone? If you're a Chinese consumer, the answer to that question is probably "no," as China rung up its worst year for smartphone sales in a decade. The country, which accounts for about a quarter of global smartphone sales, shipped just 286 million units last year, down 13.2% from 2021, marking the first time the figure fell below 300 million since 2013.
China was one of the earliest countries to embrace smartphones, and for years posted strong double-digit growth as it passed the U.S. to become the world's largest market. But consumers finally burned out on the constant pressure to upgrade to the latest and greatest new model each year, and sales began contracting after reaching a peak of 450 million units in 2016.
Airline Passenger Volume Crashes
Smartphones were just one of many Chinese industries wishing they could forget 2022. The nation's airlines fared just as badly, if not worse, reporting their worst passenger volume since 2010. Just 250 million people took to China's skies last year, down by a whopping 42.9% from the previous year, as people eschewed travel to avoid getting quarantined in cities away from home.
As demand cratered, the nation's airlines posted a combined loss of 216 billion yuan, or nearly $32 billion, for the year. Most of us are expecting things to rebound strongly this year following the scrapping of "zero Covid" in early December. That includes a resumption of international travel, which had all but disappeared due to China's previous lengthy quarantine requirements.
Couriers Deliver Strong Profits
While just about everyone was down and out in 2022, one group that fared relatively well was the nation's parcel delivery companies. Nearly all of the majors that previewed their 2022 full-year results, including SF Holding, STO Express and YTO Express, said they expected their profits to rise for the year.
Interestingly, the strong results aren't really the result of surging deliveries from an e-commerce boom during China's harsh Covid-related restrictions last year. Instead, the improvement was fueled by regulatory intervention to stop a bloody price war, allowing companies to raise prices and thus improve their margins.
Last Hurrah for Huawei?
The woes for former tech titan Huawei have become a bit of yesterday's news, after the U.S. effectively booted the company from the 5G telecoms race by cutting off its supply of high-tech chips. But now the U.S. looks set on snuffing out Huawei completely, at least in terms of telecoms, by cutting off access to most of its U.S. suppliers that were allowed to keep selling to the company.
The Biden administration's latest bans extend a movement begun under former President Trump to stymie China's tech ambitions. In this case, evicting Huawei from the global telecoms market makes a certain degree of sense. After all, if you really think the company is a spying vehicle for Beijing, why would you want any of its products in the global market?
JD.com Shutters Southeast Asian Shop
While Huawei is being forced from the global telecoms market, a separate departure from Southeast Asia by e-commerce giant JD.com is more voluntary. The company plans to shutter its Thai operation on March 3, and will close the door to its Indonesian shop later that month. No orders will be accepted by either after mid-February.
Truth be told, none of China's internet companies have done very well abroad. Alibaba once tried in the U.S., and Baidu also failed in the Latin American and the Middle Eastern search markets. Local competition is always a factor, though we also suspect many locals may be reluctant to do business with Chinese companies due to their poor privacy protection record.
Starbucks Gets Roasted
Airlines and smartphone makers weren't the only ones feeling the pinch in China last year. Global coffee giant Starbucks also got roasted in the country, suffering major burns in its latest fiscal quarter as local sales tumbled by a whopping 29%.
Retailers like Starbucks took some of the biggest blows in China during last year's fourth quarter, as many were forced to shutter and limit operations at shops for weeks or even months at a time during some of the nation's toughest Covid restrictions. But things are likely to improve rapidly this year with the return to more normal conditions and as people start spending again.
AND FROM THE PAGES OF BAMBOO WORKS
China Trots Out 'Pet Project' IPO

China has become a pet haven over the last two decades, as an emerging middle class embraces cats and dogs, sometimes as surrogates for children and other times as companions for lonely older people. Now U.S. investors will have a chance to cash in on that craze with an upcoming IPO by Ruipeng, the nation's largest operator of pet hospitals.

Ruipeng's IPO will be anything but "meow"-sized, and could raise as much as $400 million. That would make it the largest IPO by a Chinese company in the U.S. in a year and a half. The listing could mark the start of a flood of similar IPOs by Chinese firms in New York, following the recent resolution of a dispute between the U.S. and Chinese securities regulators.
Kappa's China Franchisee Stumbles

We've always been a bit amused at the mainstream popularity of Kappa in China, since the brand has a somewhat racy, playboy image in the U.S. That's probably due to savvy local marketing, which has positioned the century-old Italian name as a trendy and athletic international sportswear brand among Chinese consumers.

But now the owner of the Kappa name in China, Dongxiang, is discovering that Chinese are increasingly snubbing the brand as well. In this case, however, the shift owes more to a growing preference for domestic brands like Anta and Li Ning. That drive gained momentum last year when many Chinese consumers boycotted big western brands over a controversy involving cotton.