CHINA BULLETIN: Clogged Roads, Home Buying Plans Point to Rebounding Economy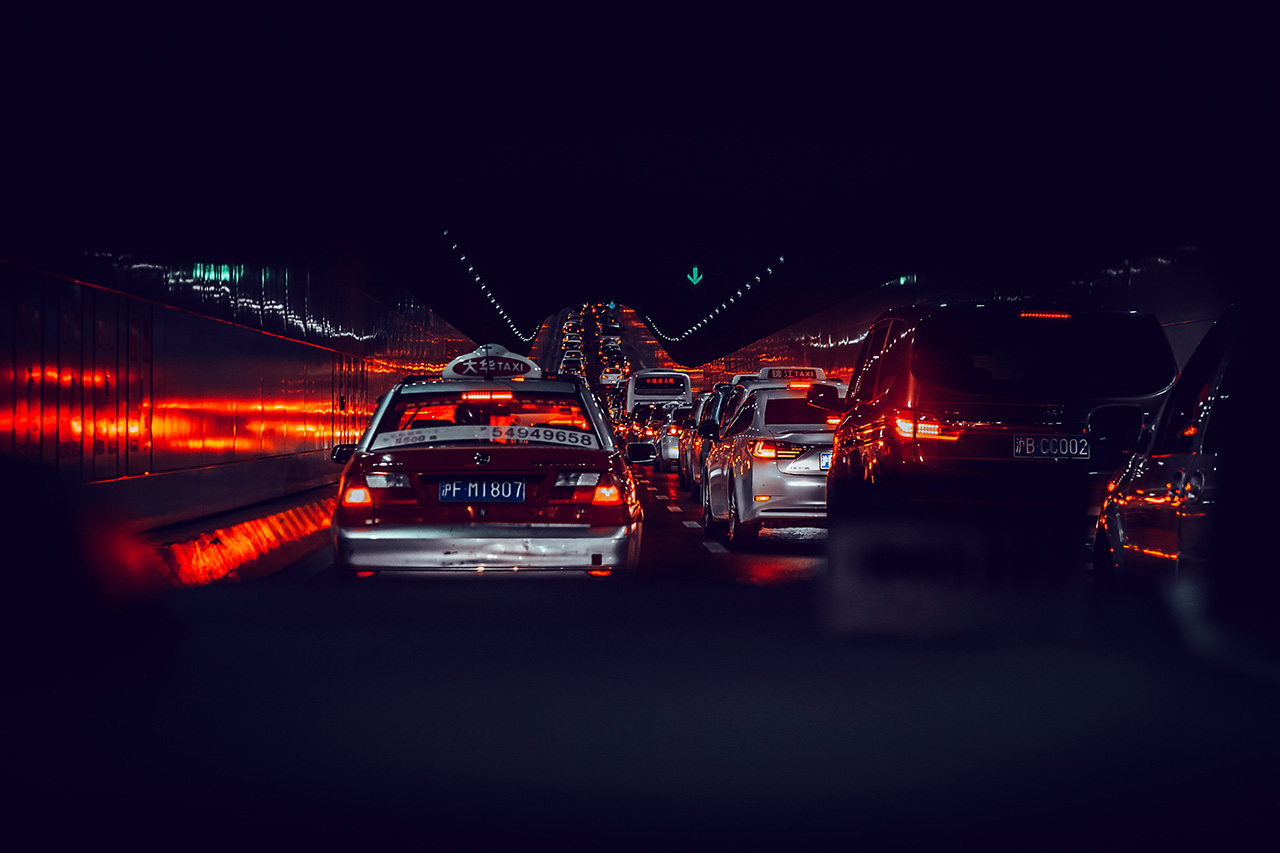 Welcome to the latest Bamboo Works China Bulletin, where we recap the top China macro, industry and company developments from the past week and give you our spin on what it all means. In this week's issue clogged roads point to an improving economy, an A-lister returns to China's big screen, and Saudi Arabia bets big on Chinese e-sports. On a scale of 1 to 10, we give the week a 4 for offshore-listed China stocks.
Doug Young, Editor in Chief
MACRO
Clogged Roads, Home Buying Plans Point to Rebounding Economy
In the absence of major economic indicators last week, we'll look at a couple of less formal signals that seem to show China's economy is starting to recover after its long Covid winter. One shows traffic congestion was recently at its worst levels since at least the start of 2022, while the other shows the number of people planning to buy homes rose sharply late last year.
Traffic congestion certainly isn't anything to write home about normally, but in this case it appears to reflect a sign of growing economic activity. Likewise, the 16.6% of people who said they were planning to buy homes in last year's fourth quarter was double the 8.1% with such plans a year earlier. Clearly people are getting out and about and thinking about spending more these days.
M&A Freezes Up
While the latest signals hint of recovery, more backward-looking data on M&A activity in China last year shows just how dismal things became at the height of the nation's Covid lockdowns. Bain reported strategic deals in China fell 34% to just $304 billion last year, marking the lowest level in nine years.
The decline reflects a broader malaise for China's financial sector last year, including a miserable performance for financial markets for most of the year. It's not hard to understand why no one was investing, since the economy was in the gutter for most of the year, with no clear signs of when it might emerge until Beijing suddenly scrapped its "zero Covid" policy in December.
China Stocks Ask 'Where's the Beef?'
Four wasn't a lucky number for offshore-listed Chinese stocks, as they continued to slump for a fourth consecutive week. The Hang Seng China Enterprises Index sagged 4.3% during the week, while the iShares MSCI China ETF fell 4.9%, and the broader Hang Seng Index was down 3.4%.
All told, the Hang Seng has dropped about 10% over the last four weeks, following a big run-up dating back to the end of last November. The gains were initially fueled by signs of warming relations between the U.S. and Chinese securities regulators, and got turbocharged when China ended zero Covid in December. But momentum has run low on the lack of fresh catalysts.
China Eyes Foreigners to Prop Up Property Market
You know things are getting dire when even foreigners are being enlisted to try to prop up China's ailing property market. But that appears to be the case with a new pilot program allowing foreign investors to set up private equity funds specifically to invest in Chinese real estate.
We seem to write about the latest steps Beijing is taking to prop up the property market nearly every week, mostly by incentivizing buyers to buy and builders to finish stalled projects. But enlisting foreign help is something new, and feels slightly desperate. Then again, there's no shortage of western vulture funds that would probably love this kind of investment.
Data Wars Continue
China has opened up a new front on the data protection wars, this time by reportedly encouraging big state owned enterprises (SOEs) to stop using the "Big Four" western accounting firms, which all happen to be American. What's slightly surprising here is that Beijing is only "encouraging" these SOEs to drop the Big Four, and not ordering them to.
This kind of development really isn't that new. More than a decade ago big SOEs were also told to phase out Microsoft's Windows operating system over concerns of potential data theft. What China doesn't really understand is that Washington can't really order Microsoft or any of the Big Four accounting firms to simply hand over their data unless a crime is suspected.
China A-Lister Returns to the Big Screen
Lastly, we'll take a break from all the drier industry news to look at a report that one of China's top A-list actresses, Fan Bingbing, has made a quiet return to the big screen in a movie shown at the Berlin Film Festival. Her role in a racy thriller called "Green Night" marks her first major appearance since she mysteriously disappeared in 2018.
That disappearance was later revealed to be due to suspected tax evasion, which was a big problem among China's top movie stars at the time. Fan later reappeared and repented, but local directors were still afraid to touch her until now. Her return may be part of Beijing's broader campaign to revive the nation's Covid-battered economy.
Alibaba's Anemic Growth Continues
One headline last week touted how e-commerce giant Alibaba outfoxed the analysts by posting better-than expected revenue growth in its latest quarter through the end of last year. But in our view, the company's 2% revenue growth for the final three months of 2022 looks quite anemic, marking a slight slowdown from 3% growth the previous quarter.
None of these low single-digit growth figures look particularly impressive, though perhaps Alibaba would try to console us by saying at least its revenue didn't contract. Perhaps we should give it the benefit of the doubt due to all the Covid constraints it faced last year, though it will need to show some better financials this year or risk becoming yesterday's growth story.
Ant Profit Plunges
While Alibaba's results hardly look impressive, things were even worse at its Ant Group financial affiliate. The operator of the popular Alipay electronic payments service saw its profit plunge 82.7% to 3.05 billion yuan in the three months to September, Reuters reported, citing its own calculations based on data contained in Alibaba's latest financials.
If Alibaba has been having a tough time lately, then Ant has been having even more difficulty. Alibaba has been continually harassed by Beijing regulators simply for being too big. By comparison, Beijing is harassing Ant not only for being too big, but also for being too risky due to its position as a major player in China's otherwise-stodgy financial industry.
Meituan Rides Into Hong Kong
Most of China's internet giants have taken big steps abroad, though with very mixed results. One exception has been takeout delivery specialist Meituan, which has built itself into an online-to-offline (O2O) services giant by catering to China's huge domestic market. But now the company may be taking its first baby steps abroad.
The company has launched a recruiting campaign in Hong Kong, signaling it plans to move into a market that is quite separate from the mainland, even though both are part of China. The company will face some stiff competition from existing leaders foodpanda and Deliveroo, though it certainly has the resources to become a major new kid on the block in its first small step overseas.
AND FROM THE PAGES OF BAMBOO WORKS
China's Disappearing Venture Capitalist

This week we shined our spotlight on a phenomenon that illustrates a risk quite unique to doing business in China, namely the case of the disappearing executive. Our case involved the famous venture capitalist Bao Fan, who mysteriously went incommunicado recently, sparking a massive selloff for shares of his Hong Kong-listed company, China Renaissance Holdings.

The case looks strikingly similar to the disappearance of Guo Guanchang, another famous financier, several years ago. Guo went similarly missing for a period in 2015, only to resurface at the annual meeting of his company, Fosun. Insiders later said his disappearance was tied to a corruption probe of a former Shanghai deputy mayor, and Bao's case may be similar.
Saudi Arabia Discovers Chinese Gaming

In the less mysterious realm of e-sports, we also turned our spotlight on the country's leading player, VSPO, which has just raised a fresh $265 million from a single investor. The funding is coming from an unlikely place, namely Saudi Arabia's sovereign wealth fund, reflecting a recent trend for Middle Eastern money to invest in China's non-energy sectors.

This particular investment might also have a personal element, since Saudi leader Crown Prince Mohammed bin Salman is also reportedly an avid gamer. The investment is part of Saudi Arabia's attempts to diversify beyond its dependence on oil, and the country has previously said it hopes it can become a global gaming capital.