CHINA BULLETIN: All About Contraction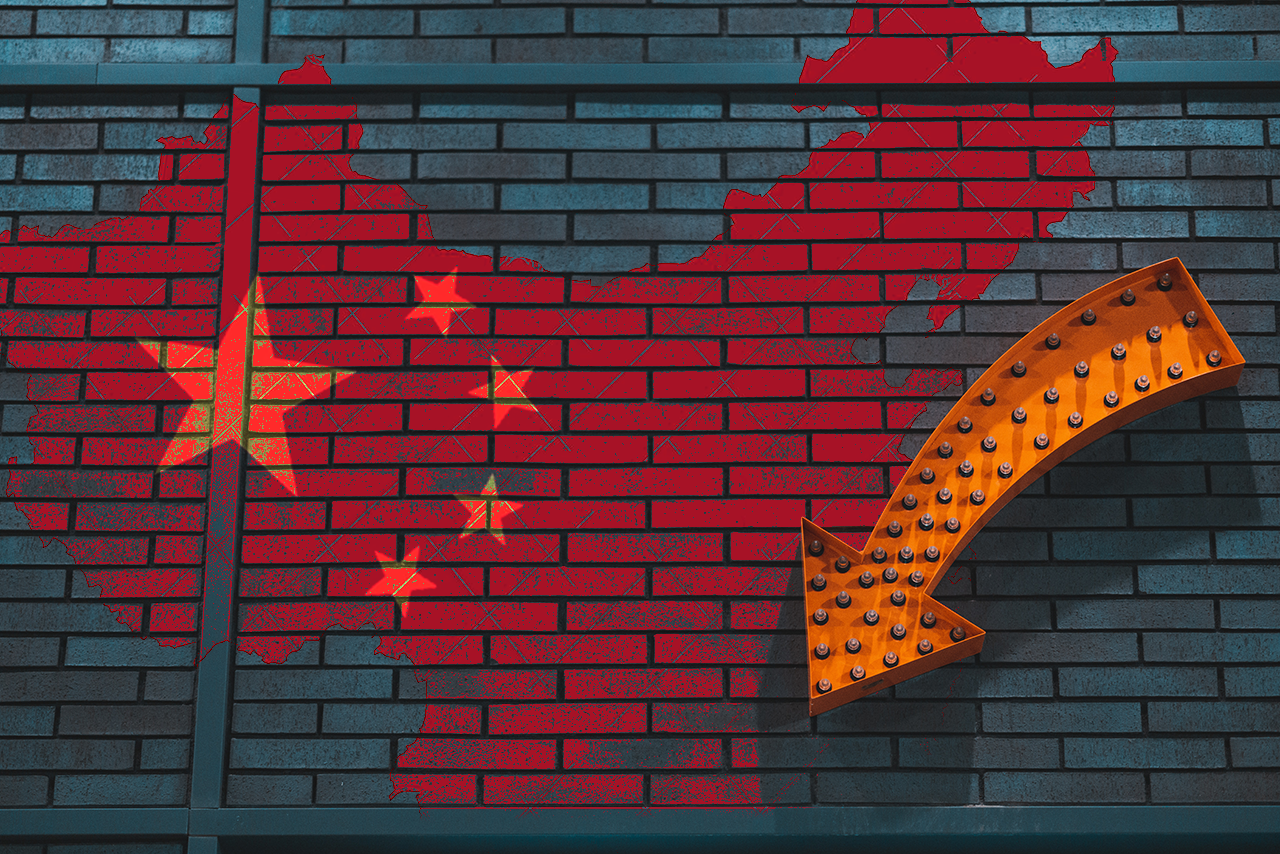 Welcome to the latest Bamboo Works China Bulletin, where we recap the top China macro, industry and company developments from the past week and give you our spin on what it all means. In this week's issue manufacturing and services keep contracting, China lithium companies go unloved in Canada, and NEV maker Xpeng hits the skids. On a scale of 1 to 10, we give the week a 5 for offshore-listed China stocks.
Doug Young, Editor in Chief
MACRO
All About Contraction
Contraction was in the air last week, whether you were talking about China's traditional strength in manufacturing or its smaller but more profitable services sector. Financial media Caixin released its latest showings for both sectors in China for the month of October, showing that manufacturing contracted for a third straight month with a reading of 49.2. The services index came in at 48.4, marking its second month contraction.
Anything below a 50 in these surveys indicates contraction, while above 50 means growth. There are no real shockers in the latest data, though perhaps it's slightly worrisome that both sectors have been contracting for more than a month. Perhaps another month like this in November may finally get the government to realize it needs to take more decisive action to stimulate the economy.
Wither the Yuan?
A couple of yuan-related headlines last week created an amusing contrast that must reflect something, though we're not sure what. One cited a new survey showing the yuan has become the world's fifth-most traded currency, while the other said global funds dumped yuan-denominated China bonds for an eighth straight month in September.
One reason for the divide could be that global investors have plenty of confidence in China's central government, but they're less confident in Chinese companies and regional governments. Put more simply, nobody thinks the yuan as a currency will become worthless anytime soon. But the same can't necessarily be said for many yuan-denominated bonds.
China Stocks Take a Selling Breather
There's nothing like a good dead-cat bounce, which appears to be what happened with U.S.- and Hong Kong-listed Chinese stocks last week. All the major indexes we track were up strongly for the week, including a 9% gain for the Hang Seng China Enterprises Index, a 12.2% rise for the iShares MSCI China ETF, and an 8.7% gain for the broader Hang Seng Index.
One of the biggest catalysts for the rally was a widely circulated rumor on social media early in the week outlining detailed steps the central government was reportedly getting ready to take to ease its harsh Covid controls. Government officials gave the perfunctory denial, but by then the dead cat was already out of the bag, so to speak.
Soft Landing Ahead – We Hope
Chinese property owners, or anyone with an interest in the nation's huge real estate market, probably wasn't extremely encouraged by the latest words coming from the country's central bank chief last week at an event in Hong Kong. Yi Gang said that as China's population becomes increasingly urbanized "we hope the housing market can achieve a 'soft landing.'"
We all know that central bankers are some of the most cautious people on earth, and Yi Gang is one of the world's most watched due to his role as governor of the People's Bank of China. But while most of us are pretty powerless to stop the collapse of something as massive as China's housing market, Yi certainly has a few tools at his disposal and could be more forthcoming about the country's willingness to use them.
Lovable Lithium
China has swallowed a bitter pill in its recent appetite for the metal lithium, after Canada last week ordered three Chinese companies to scale back their related investments in the country over national security concerns. The order applied to the trio of Zangge Mining, Chengxin Lithium and Sinomine Resource Group, affecting different Canadian projects each was pursuing.
China has been quite aggressive in its pursuit of lithium these last few years, rushing to secure supplies of the metal that is a key component in new energy vehicles (NEVs), as well as batteries used at clean energy wind and power farms. This kind of action isn't that surprising, since western governments have finally come to realize that unlike the case with their own companies, Chinese state-owned firms are often motivated by many non-commercial factors
Tiger Pause
When you're talking China bulls from the west, one name that frequently comes up is Tiger Global Management. Or at least it used to be. Insiders told the Wall Street Journal the investor has hit the hold button for its buying of Chinese stocks, citing the latest signals coming from the country after the once-every-five-years Communist Party Congress last month.
While it's hard to interpret too much so soon after such a major event, many people believe that China could pull back on its embrace of market economics in the years ahead, which might not be such a great thing for big privately owned companies. If others take a similar view, we could see demand for offshore-listed Chinese stocks slow considerably in the months ahead
Fleeing Foxconn
Apple is quickly emerging as a sort of bellwether for growing western unease with putting too many eggs in the China basket. To that end, Bloomberg reported last week that the U.S. tech giant has added Taiwan's Pegatron operations in India to its list of companies that can manufacture iPhones. In a sort of related headline, one of Apple's other major iPhone manufacturing partners, Foxconn, was scrambling for alternatives after recent Covid-related issues hobbled one of its major China bases in the central city of Zhengzhou.
The Foxconn story is actually slightly comical, involving a mass flight from the Zhengzhou complex by workers afraid of a blossoming local Covid outbreak. Of course, it's wasn't so entertaining for Foxconn, which must be thinking seriously about its own campaign to diversify its manufacturing to more geographies outside China.
Xpeng Hits the Skids
The latest distress signals from China's vibrant new energy vehicle (NEV) sector are coming from startup Xpeng, which reported its sales plunged nearly 50% in October year-on-year, and were also down 40% from September. We've been reporting on various signals indicating that China's NEV market could be headed for a slowdown soon following a couple of years of explosive growth.
Investors may also sense that China's NEV boom may be set for a major slowdown, with Xpeng's shares down about 80% from a recent peak in late June. China now accounts for more than half of global NEV sales, with a crowded field of domestic names like Xpeng, Nio and BYD all vying for a piece of that action.
Mixed What?
We almost thought we had stepped into a time machine when we read last week that tech giant Tencent had just received regulatory approval for a new joint venture with the stodgy Unicom, one of China's three main state-run telcos, to develop data and cloud-related businesses. Tencent will hold 42% of the venture, while Unicom will hold 48%, and company employees will hold the rest.
This kind of tie-up was all the rage around five years ago, under the name "mixed ownership reform," which had Beijing trying to form partnerships between slower-moving companies like Unicom and more vibrant firms from China's private sector. Such partnerships seem to have died on the vine in recent years, though this latest one could show they might be poised for a comeback.
AND FROM THE PAGES OF BAMBOO WORKS
Not So Simple at TuSimple

In what reads a bit like a corporate potboiler, heads were rolling last week at TuSimple, considered a frontrunner to bring autonomous truck driving technology to highways around the world. Or more precisely, a single head was rolling, namely that of company co-founder and Chairman Hou Xiaodi, who also wore the hats of CTO and CEO.

In the end, it turns out this particular potboiler was a very made-in-China story that probably combined the older practice of insider dealing with the newer element of geopolitical tensions between the U.S. and China. Great reading for both newcomers and China hands for the latest take on some old and new China themes.
Impossible Is Nothing – Unless You're Boycotted by Chinese Consumers

Finally, we end our weekly wrap with a company that shows how representing big-name foreign brands in China can be a double-edged sword. Sportswear retailer Topsports thought it had an edge over domestic rivals like Li Ning and Anta due to its strong ties to global giants Nike and Adidas, even though it had to accept lower margins for using such third-party brands.

But it seems such foreign brands also came with other strings attached, in this case when they were boycotted by many Chinese consumers due to a labor controversy in west China's Xinjiang region. That factor, combined with Covid controls and a slowing Chinese economy, led the company to post a 15% revenue decline in the first half of its latest fiscal year through August.