Caught in the headlights, desperate Bitdeer inches closer to listing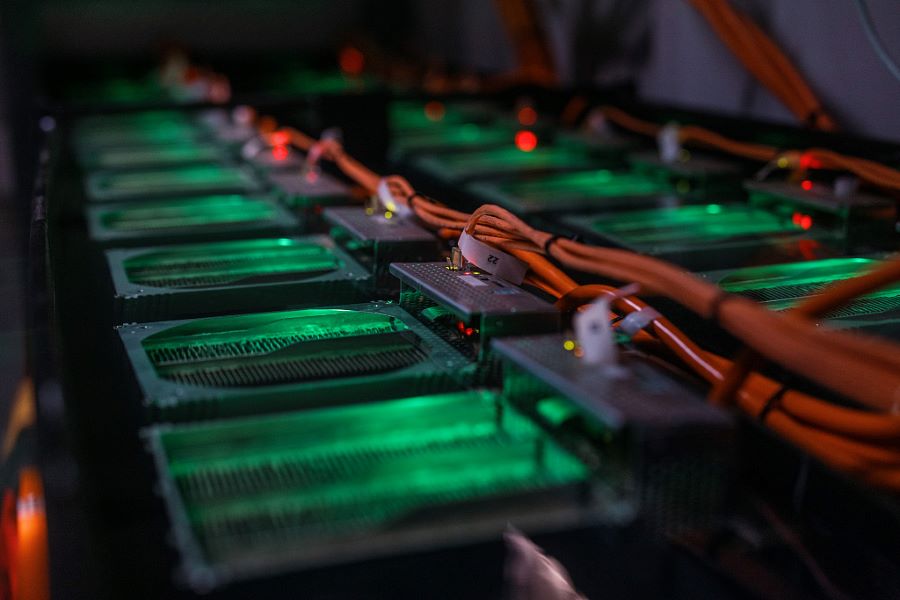 The operator of a cryptocurrency mining platform is in the final stages of a U.S. backdoor listing using a special purpose acquisition company (SPAC)
Key Takeaways:
The U.S. securities regulator has approved a deal that would make Bitdeer a listed company by merging with a SPAC
The backdoor listing comes after multiple delays, which have eroded the war chest of the SPAC, Blue Safari Acquisition Corp.
By Warren Yang
Desperation can be a powerful force driving financial deal-making. For proof, look no further than the nearly two-year effort by Bitdeer Technologies Holding Co., operator of a cryptocurrency mining platform, to go public by merging with a special purpose acquisition company (SPAC) called Blue Safari Group Acquisition Corp. (BSGA.US).
Last Monday, Blue Safari said the U.S. Securities and Exchange Commission (SEC) approved its plan to merge with Bitdeer, a move that paves the way for the crypto company to land on the Nasdaq without going through the more rigorous process of a traditional IPO. Shareholders of Blue Safari will vote on the plan next Tuesday.
But at this point the merger looks all but guaranteed to get approved, as both sides try to close a deal that is already about a year past its prime.
The merger plan was originally hatched in 2021, soon after the SPAC completed an IPO and subsequent private placement of shares, raising a relatively modest $58 million in net proceeds. Back then, crypto miners like Bitdeer were prime potential merger partners for such SPACs, as digital currencies were on a bull run, with bitcoin prices hitting an all-time high in November that year.
But times have changed, and not for the better. The broader crypto industry will soon mark the one-year anniversary of a painful downturn that has seen crypto prices drop precipitously. Crypto miners have been also facing a double whammy of a surge in energy prices and increased difficulty of minting virtual tokens. That confluence of factors has combined to threaten such companies' survival, resulting in a growing list of miner bankruptcies.
As the broader market soured, the merger between Blue Safari and Bitdeer dragged on after multiple delays. And as those delays piled up, Blue Safari's war chest has dwindled. Last December, the SPAC amended its articles of association to allow it to delay a merger as many as four times, giving it up to 30 months from its June 2021 IPO to successfully merge with another company. If it fails to do that, it will be automatically dissolved when the clock reaches zero at the end of this year.
That danger led a large number of Blue Safari shareholders to redeem some $42 million worth of the SPAC's stock, leaving just $18 million in its trust account at the end of last year. Thus, that's the paltry amount Bitdeer can expect to receive if the merge goes through. Such a sum is tiny for the crypto miner, whose roots lie in China but, like some of its peers, later moved to Singapore after China outlawed crypto mining two years ago. Bitdeer's own cash and cash equivalents totaled more than $330 million at the end of last June, although it's unclear how much that amount has shrunk since then as the company continues to lose money.
What's worse Bitdeer will raise far less than even the $18 million from this deal. Even in a best-case scenario where no more Blue Safari shareholders cash out their stock, Bitdeer would receive just about $4 million after all related costs are deducted, according to Blue Safari. And in a worst-case scenario where all public Blue Safari shareholders cash out, Bitdeer would effectively need to pay them out of its own pocket.
Little upside
At this point, Bitdeer doesn't seem to have much to gain from this whole exercise, other than obtaining status as a publicly traded company. Even that benefit would be mixed, allowing it to raise funds more easily by issuing new shares, but also subjecting it to disclosure requirements that can be headaches. And at least in the current climate, appetite for new shares from any crypto-related company is likely to be very limited.
Still, the company has a couple of good reasons to want to complete the deal. For one, Bitdeer has skin in the game. Each time the deal was postponed, it lent money to Blue Safari without charging interest. The SPAC has deposited some of the funds into its trust account and probably used the rest to finance its revenue-less operations.
Such funding amounts to more than $2.5 million from Bitdeer, which will lose the money if the SPAC merger fails to be completed.
After the deal closes, Bitdeer will also issue new Class V shares that each carry 10 voting rights to its founder Wu Jihan, which will bolster his voting power to 88%. That would basically make the new company a personal play toy for Wu, a billionaire entrepreneur who also co-founded chip-mining giant Bitmain Technologies. Wu ultimately got into a battle for control of Bitmain with co-founder Zhan Ketuan, and left in 2021 to lead Bitdeer as a spinoff.
While this new SPAC deal would now give Wu his own listed play toy, it's debatable whether anyone else might want to play with it in the current frigid crypto climate.
The current situation is probably a far cry from the riches that Wu or Blue Safari envisioned when they first proposed their merger. But neither side has a better alternative. A traditional IPO for Bitdeer would get a chilly reception on Wall Street. And the clock is fast running out for Blue Safari to close a deal, meaning Bitdeer could well be its last chance for a successful merger.
Bitdeer's latest financials are hardly attractive. It estimates its revenue fell more than 18% to $180 million in the first half of last year from the year-ago period, and it swung to a net loss from a profit, according to materials filed by the pair of merger partners with the SEC. Cryptocurrency prices have stabilized, but it remains anyone's guess if they'll ever return to levels they reached at their peak.
Even shares in Marathon Digital Holdings (MARA.US), one of the largest crypto miners in the world, are down more than 65% in the past year to trade a modest price-to-sales (P/S) ratio of 4.4. Shares of Chinese crypto mining machine maker Canaan Inc. (CAN.US) have also lost nearly half their value and trade at a P/S of just 0.7 times, while fellow crypto miner BIT Mining (BTCM.US) is down 90% and trades at a miniscule P/S of just 0.1.
But Blue Safari and Bitdeer seem bound to each other by destiny, making their marriage look likely to be consummated. Whether that marriage will be a happy one for either side remains to be seen.
To subscribe to Bamboo Works weekly free newsletter, click here