As After-School Tutoring Cleanup Wraps, 17 Education Looks Set to Stay the Course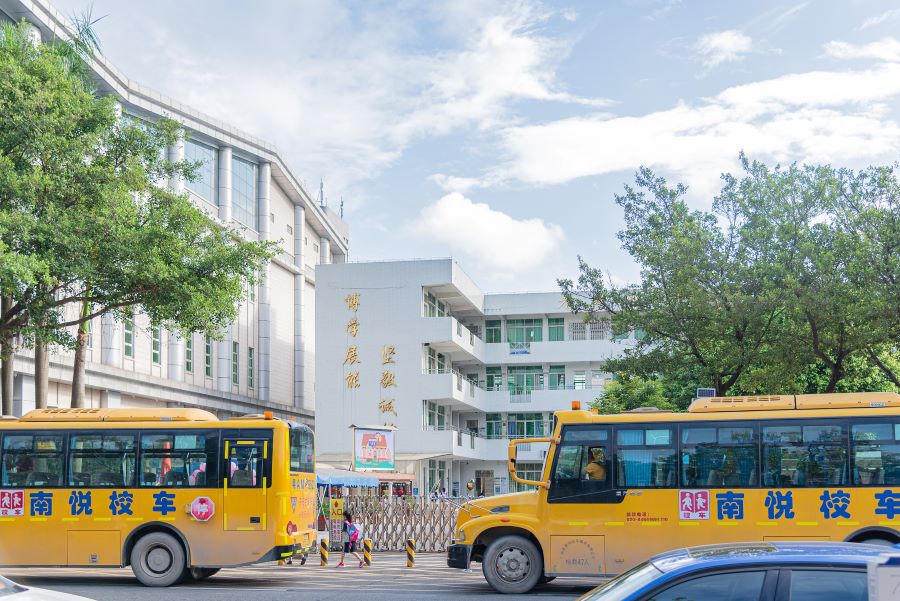 Company announces a modest share buyback and reverse share split, signaling it intends to try to maintain its business and New York listing
Key points:
17 Education has announced a $10 million share buyback and 4-for-1 reverse share split that will bring its stock price to around $4, based on its latest close
Company currently gets more than 98% of revenue from K-12 after-school tutoring that for-profit companies can no longer offer following a government cleanup
By Doug Young
With much of the regulatory uncertainty now out of the way, China's roughly dozen publicly-listed after-school tutoring companies are starting to make their future intentions clear. Nearly all are jettisoning their K-12 after-school tutoring, which has been banned as a for-profit business under a government crackdown aimed at easing pressure on overworked Chinese students.
That business accounted for the lion's share of many companies' revenues, meaning most will have to start nearly from scratch building new businesses that aren't affected by the crackdown, such as adult education and classes in elective subject areas such as art and music.
Faced with such a radical adjustment, some companies are deciding to give it a go to see if they can transform. Others seem resigned to calling it quits.
17 Education & Technology Group Inc. (YQ.US) looks like it falls into the former group, based on our interpretation of its latest announcement involving a share buyback program and a reverse share split. Meanwhile, Rise Education (REDU.US) appears to fall into the latter category, based on its separate announcement last week hinting strongly that it's preparing to throw in the towel.
Shares of both companies have responded predictably. 17 Education's stock rose 6% after its announcement on Tuesday, and have held on to most of the gains since then. The shares last closed at $0.98, technically making the company a penny stock. But its reverse share split, which we'll detail shortly, should put it squarely back above the $1 level, a key threshold below which stocks are threatened with delisting.
Meantime, Rise Education's shares have lost about half their value since its Oct. 27 announcement that its chairwoman and CEO had proposed to acquire all of the company's assets. Here we deliberately use the word "acquire" and not "buy," as the proposal says the listed company would receive no money in the deal.
This kind of stay-or-go decision was an inevitable outcome in a major overhaul that started with rumors a year ago and reached a peak during the summer when the government announced its intent. The main target of the campaign was after-school tutoring programs that supplement China's core curriculum for K-12 students.
Such programs are still allowed, but cannot be offered on weekends or holidays and can only be offered on a non-profit basis. What's more, all companies were required to be licensed as education providers as of Sept. 1, something many had avoided in the past by saying they were only offering products online and not in physical classrooms.
Different companies have taken different approaches, often depending on the mix of their current offerings. Names like Youdao (DAO.US) look relatively well situated, since they already had sizable businesses that weren't affected by the cleanup. Others like Gaotu (GOTU.US) – which was getting 94% of its revenue from affected courses – are facing tougher decisions.
Hooked on Primary Students
17 Education falls into the same category as Gaotu in its heavy dependence on courses that will only be allowed on a non-profit basis going forward. The company's latest quarterly earnings showed that 662 million yuan ($104 million) came from its K-12 course offerings in this year's second quarter, making up more than 98% of its 670.9 million yuan in total revenue for the period.
What's more, the tiny remainder of its revenue that came from "other educational services" was actually down 57% during the quarter year-on-year. Here we should note that not all K-12 offerings are banned by for-profit companies, just services that complement China's core curriculum. So it's possible that some of 17 Education's K-12 services are outside that curriculum, and could continue as the company reinvents itself.
Its Tuesday announcement said the company will change the ratio of its American depositary shares (ADSs) from the current five ordinary shares to each ADS to a new ratio of 10 ordinary shares per one ADS. That equates to a 4-to-1 reverse share split, meaning the company's stock price would rise from the current $0.98 to nearly $4 after the change takes effect on or around Nov. 17.
Concurrent with the reverse share split, the company also announced a $10 million share repurchase plan that looks quite affordable based on the more than $300 million in cash it had at the end of June. While such a small buyback would normally look almost laughable, the amount is equal to roughly 5% of the company's current small market cap of nearly $200 million.
The reverse share split, combined with the buyback, both seem to signal that the company intends to try and reinvent itself and continue as a for-profit business. It hasn't given any indications yet of how it plans to do that. But at least for now, investors seem to like the message.
The opposite is true for Rise Education, whose Oct. 27 announcement probably caught most people by surprise with its bluntness. That announcement said that Chairwoman and CEO Wang Lihong had sent the company a preliminary non-binding proposal to acquire "substantially all assets of the company."
"The equity value of the target and the purchase price that will actually be received by the company in the transaction contemplated by the proposal letter will be zero," the announcement said. While the zero price is perhaps justified, it certainly didn't send a very positive message to stockholders who will be left with an empty publicly-listed shell if the transaction closes.
Following the announcement, Rise's shares have slumped from $1.49 to their latest close of about $0.74, giving the company a meager market cap of just $42 million. At that level it's quite possible the buyout group could come back and offer some cash to take the company private to avoid any clash with shareholders. After all, such a buyout would be quite cheap.
Regardless of the final outcome, the sun looks likely to set on Rise in the not-too-distant future, ending its four-year run on Wall Street. 17 Education, which has been listed less than a year, looks set to carry on, though investors will be looking for a roadmap on how it intends to reinvent itself.
To subscribe to Bamboo Works free weekly newsletter, click here