Ant Group's WorldFirst boosts its Southeast Asia footprint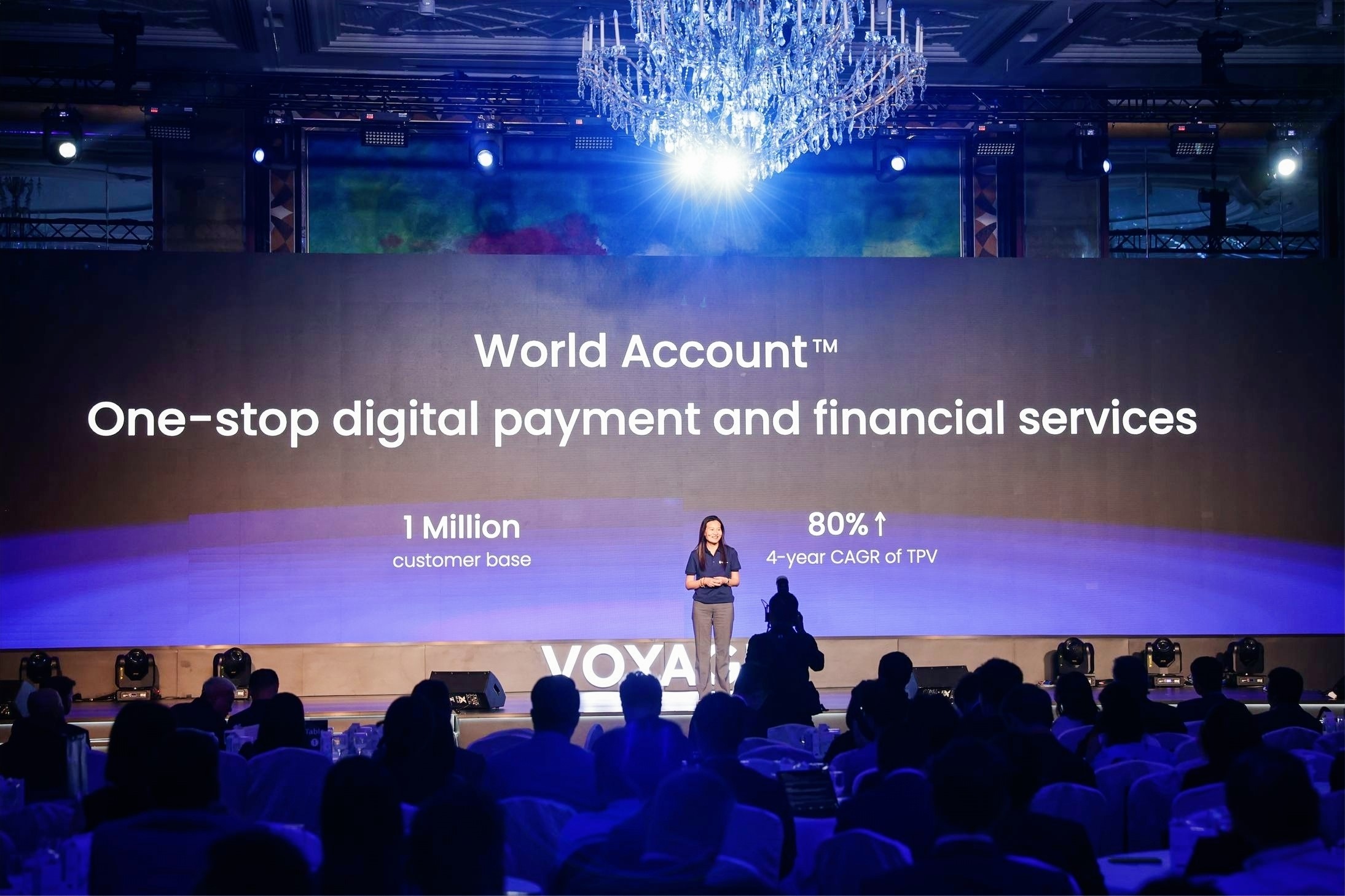 The global payments company will start offering its cross-border e-commerce payments services in Vietnam, Thailand, the Philippines and Malaysia over the next year
Key Takeaways:
WorldFirst will expand its cross-border payment and financial services to four new Southeast Asian countries by 2024
The company's Singapore-based customers reported their monthly GMV rose 70% between January and October
By Teri Yu
Ant Group, best known for its Alipay super app, is venturing further into the world with a new phase in its international expansion. This time, the move comes from its WorldFirst subsidiary, a lesser-known unit that focuses on global payment services for the small-and medium-sized enterprise (SME) merchants in cross-border trade that form the backbone of many online marketplaces.
WorldFirst will introduce its suite of cross-border payment solutions to four additional Southeast Asia countries, namely Vietnam, Thailand, the Philippines and Malaysia, the company announced on Tuesday. WorldFirst has already rolled out its services in Southeast Asia with operations in Singapore, complementing its presence in China, Europe and other markets. The company said it aims to set up operations and start offering services in the four new markets through 2024.
With the move, Ant is hoping to cash in on the huge potential of Southeast Asia's e-commerce market. The region's population of over 600 million is becoming increasingly affluent and tech-savvy, with many taking up online shopping. Since the pandemic began, some 70 million people in just six countries regionwide shopped online for the first time, according to a recent study by the EU-ASEAN Business Council. It added the region's digital consumer population will reach 380 million by 2026, with its annual e-commerce gross merchandise value (GMV) surpassing $250 billion by then, representing 14% annual growth over the five years from 2021.
The e-commerce explosion poses both challenges and opportunities for small merchants seeking to tap the market – a gap WorldFirst and its peers are hoping to fill. Apart from the challenge of setting up shops in different countries and marketplaces, merchants must also find reliable ways to conduct and process their cross-border transactions using reputable payment service providers.
"Building on our global fintech capabilities and strong success in China, Singapore and other markets, we are confident our secure and fast cross-border payment and e-commerce enablement services can help small businesses in Southeast Asia extend their international footprint," said WorldFirst CEO Clara Shi, who is also an Ant Group vice president.
Before diving deeper into WorldFirst's latest expansion, we'll backtrack briefly on what this fintech company founded in the UK actually does, and how it became part of Ant Group, the financial services affiliate of Alibaba Group (BABA.US; 9988.HK), China's e-commerce conglomerate.
WorldFirst is actually quite the fintech veteran, founded in 2004 in London and growing quickly since then to become a major player in cross-border digital payment services. The company was acquired by Ant in a deal reportedly worth $700 million in 2019, marking the latter's biggest push into international markets at that time. The acquisition was meant to take Ant further into the fast-growing cross-border e-commerce segment, tapping Alibaba's wider ecosystem where merchants increasingly sell their goods overseas and need comprehensive payment support.
Asia has grown to become an important market for WorldFirst, accounting for a major chunk of its revenue. The company also released some data for its Singapore business, saying the volume of monthly payment transactions for its SME clients' online shops in the Lion City grew 70% between October and January 2023.
Globally focused
WorldFirst says it targets online sellers who require fast and reliable cross-border payment and financial services with one-stop connections across multiple global marketplaces, aiming to help SMEs overcome hurdles for their global transactions. By creating one "World Account," merchants can conduct global money collection, currency conversion, risk management and supply chain financing using up to 42 currencies in over 200 global markets.
WorldFirst says small businesses can open an account within minutes to start trading globally, and international payments can be instant if both parties are on its platform. The company has served 1 million customers worldwide and is connected to over 120 marketplaces.
WorldFirst is a major piece in the international portion of Ant Group, which originally aimed to list in Hong Kong and Shanghai in 2020 before suspending the plan. Ant started out as part of Alibaba and was later spun off, though Alibaba continues to hold 33% of the company. That relationship has been lucrative for Alibaba, which received over $1.4 billion in profit from Ant for its most recent fiscal year ended March 31.
Ant's IPO came back into the spotlight earlier this year when Alibaba announced plans to spin off its six remaining main businesses into separate, independently managed companies.
Apart from its efforts with WorldFirst, Ant Group has been aggressively expanding its Alipay+ to different markets as part of its globalization effort. Alipay+ uses its own suite of global cross-border digital payments and marketing solutions to connect a wide range of digital wallets from different countries, allowing consumers to use their home digital wallets even when traveling overseas.
Alipay+ Cross-Border Mobile Payment Service connects over 88 million merchants to 1.5 billion consumer accounts on over 25 e-wallets and banking apps in 57 countries and regions. To a large extent, its success leverages Ant Group's China success running Alipay, one of the two payment apps in China that collectively process over 98% of China's mobile payments.
In addition to its core payment services, WorldFirst last year began to offer other value-added services to support SMEs with their e-commerce endeavors.
That includes the company's "Global Voyage Program," with partnerships across 28 leading international e-commerce marketplaces including Amazon, Shein, Google, AliExpress and Shopify. That program offers one-stop store opening services, along with other supporting services for merchants like online advertising, logistics and website development and management.
WorldFirst is seeing growing regionalization across various emerging markets, such as Southeast Asia, Latin America, Africa and the Middle East, which has brought accelerated growth for its clients, its CEO Shi said in a recent interview. Transaction volumes within emerging markets on the WorldFirst platform grew by 36% between the second half of 2022 and first half of 2023, far exceeding the 6% growth seen in more developed markets.
Have a great investment idea but don't know how to spread the word? We can help! Contact us for more details.
The Bamboo Works offers a wide-ranging mix of coverage on U.S.- and Hong Kong-listed Chinese companies, including some sponsored content. For additional queries, including questions on individual articles, please contact us by clicking here.
To subscribe to Bamboo Works free weekly newsletter, click here