17 Education Offers Lesson in Localization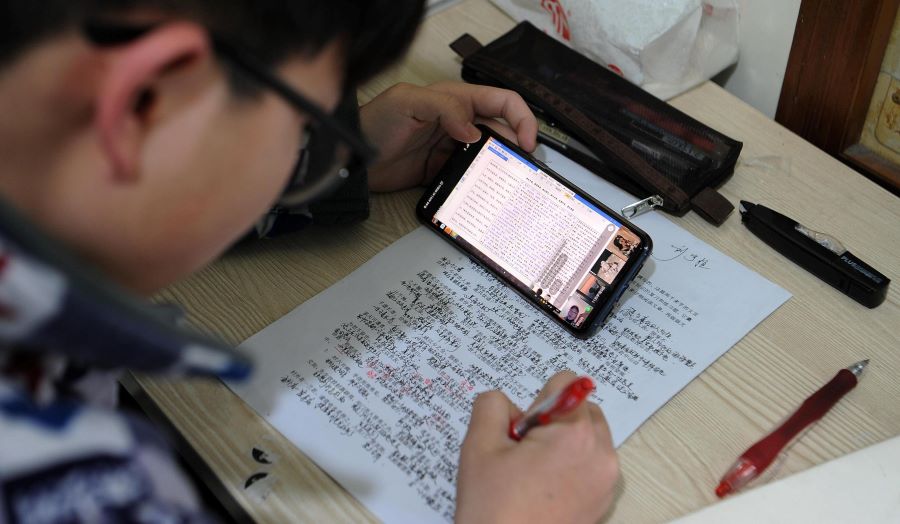 Company posts triple-digit revenue growth in first quarterly earnings report since IPO as it transitions from do-it-yourself learning to localized classrooms
By Doug Young
When is 153% revenue growth just a slight disappointment?
The answer: When you're 17 Education & Technology Group Inc. (Nasdaq: YQ), which just announced its first quarterly earnings report since its IPO late last year. And those results were decidedly mixed, with the company looking for gold in a crowded field of money-losing education firms. They're all trying to tap the wallets of millions of Chinese parents obsessed with their children's education.
17 Education has been perpetually profit-challenged due to stiff competition. It's also hard to differentiate yourself very much when everyone is teaching roughly the same curriculum, aiming for kids to score well on China's college entrance exam, or gaokao.
17 Education is trying to separate itself from the pack by saying it uses big data, including knowledge of variations in local school curriculums, to personalize its courses to better meet students' needs. Despite the heavily standardized nature of China's college entrance exams, such variation certainly exists, especially between wealthier and poorer areas.
Against that backdrop, we'll return to the company's maiden earnings report with the slightly disappointing triple-digit revenue growth previously mentioned. The company posted revenue of 486.8 million yuan ($74.6 million) in last year's fourth quarter, up 153% from a year earlier, according to its results announcement released after U.S. markets closed on Monday.
While that number looks strong on the surface, it pales in comparison to the revenue growth the company posted in the first three quarters of last year, which was contained in its IPO prospectus filed last November. That document showed the company's revenue nearly quadrupled year-on-year to 807 million yuan in the first nine months of 2020.
The huge 2020 jump owes to the company's shift to "large-class after-school tutoring courses" from its previous focus on do-it-yourself individual learning services. The former category grew from less than a third of the company's revenue in 2018 to the vast majority last year. In number terms, the figure rose more than sevenfold from about 94 million yuan in 2018 to 751 million yuan in the first nine months of 2020.
In the fourth quarter, revenue from such large-class courses grew by a considerably slower 163.5% to 467.5 million yuan, accounting for 96% of total revenue that period. Clearly the nine-year-old company sees this revenues source as its future, and its prospectus highlights how it uses local knowledge to customize these large courses to meet differing needs in individual school districts.
In other metrics, monthly active users of the company's in-school applications for students rose a relatively modest 28% year-on-year to 20.4 million. Its gross margin improved 1.4 percentage points to 64.3%, while its net loss doubled to 365 million yuan for the quarter.
Investors Applaud – Sort Of
Despite what looks like a very mixed bag of results, investors responded by bidding up 17 Education's stock 7.6% in Tuesday trade.
At its latest close of $12, the company's American depositary shares (ADSs) are now 14% above their IPO price of $10.50. Here, it's worth noting the company generated quite a bit of buzz at the time of its actual listing. It raised a fairly large $288 million from that offering, or nearly triple the $100 million it proposed in its initial prospectus.
In the days after its trading debut its shares briefly shot up above $20, and were still as high as $17 as recently as last month. That may indicate investors were initially quite enthusiastic about the company's new business model that was showing strong early results and seemed like a potential differentiator from the more widely used do-it-yourself model.
While we can't compare members of this group on a price-to-earnings (PE) basis, since all are losing money, we can still look at how 17 Education stacks up against some of its major peers. A leader among that group is Hong Kong-listed Koolearn Technology (HKEx: 1797), the online education arm of traditional classroom stalwart New Oriental Education (NYSE: EDU).
Koolearn's revenue grew a modest 19% to $677 million yuan ($103 million) in the six months through Nov. 30 last year, with student enrolments up 62.5% to 2.1 million, according to its latest results. Its net loss grew considerably over the period to 674 million yuan from 71 million yuan a year earlier. That means the company is a bit smaller than 17 Education in terms of revenue and no closer to achieving profitability. Its student base is far smaller, though that part of the business is growing faster.
In terms of stock, Koolearn's shares are currently nearly double the price from their March 2019 IPO. But it's also worth noting that Koolearn's shares once traded as much as four times their IPO price, and also that the company's shares are down sharply in the period since 17 Education made its New York trading debut on Dec. 4. So in terms of stock, 17 Education seems to be a relative investor favorite, though skepticism clearly still lingers.
At the end of the day, 17 Education looks relatively impressive due to the rapid ramp-up of a new business model that perhaps could finally differentiate it from the rest of the field. Its investor appeal will depend on whether it can maintain its revenue growth in the triple- or high double-digit range and start to post bigger user gains. An acquisition or two might also look good, showing the company could become a future leader for an industry sorely in need of consolidation.
Two key takeaways:
1. 17 Education is trying to differentiate itself from a crowded field of online rivals as a provider of classes customized to local school curriculums.
2. Widely varying trends in its latest results reflect a company in transition to a new business model that is showing promising early results.
To subscribe to Bamboo Works weekly newsletter, click here