Yixin Drives Out From Fintech Maelstrom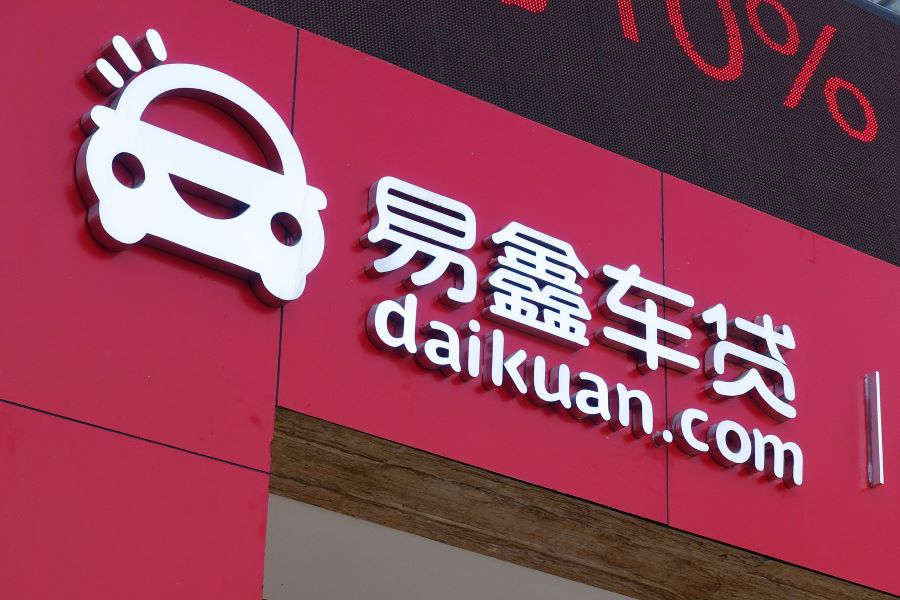 Former auto lender issues upbeat first-quarter guidance after its transition to loan facilitator

Key points:
Tencent-backed auto-financier Yixin's strong first-quarter update shows it's making progress in transforming from lender to loan facilitator
Company's position remains tenuous as China reportedly considers new regulations on such loan facilitators
By Ben Livesey
Yixin Group Ltd. (2858.HK), the online auto financier backed by internet giant Tencent, has given investors reason to cheer after recently posting a bullish first quarter update. The announcement provided a lift for the much-scrutinized fintech sector, as well as for a company that only regained compliance for its public listing in March.
In the update, the Shanghai-based company said its auto-finance deals more than doubled in the first three months of 2021 from a year earlier to 119,000. It added its after-market business, started in the second half of 2020, posted "steady and healthy growth" to reach 62,000 after-market transactions in the first quarter. It said the gains owed partly to weakness during the Covid slump a year earlier and a subsequent rebound.
The commentary went down well, with Yixin shares rallying as much as 8% the day after the May 12 update. They've given back much of that since then, though are still up about 3% from pre-announcement levels.
The bump comes on the back of a 67% rise for Yixin's stock over the last 12 months, far outpacing a 21% increase in Hong Kong's benchmark Hang Seng Index and a 25% gain in the Shanghai Composite Index over that time. It also outpaces a 47% gain from Ant Group- and Tencent-backed internet insurer ZhongAn Online, and a 3% gain for consumer finance platform LexinFintech.
Like other Chinese fintech companies that have endured a regulatory crackdown over the last two years, Yixin is no stranger to stock volatility. The auto finance division of formerly U.S.-listed Bitauto, a car information and services provider, was spun off as a separately listed unit for a Hong Kong IPO in 2017.
After bathing in the glow of a red-hot debut, Yixin found itself under the cold, hard stare of Chinse regulators keen on reining in the country's exploding online finance and peer-to-peer (P2P) lending boom.
With the bulk of its business in direct car loans and vehicle leasing, investors saw the company's regulatory vulnerabilities all too clearly and the stock began to tank. In need of a new business model that would require less capital and have a better handle on risk, the company moved away from direct lending in favor of facilitating auto loans for banks.
While that gave Yixin an escape from the regulatory crackdown, since it was no longer a direct provider of auto loans, it also meant putting the brakes on the engine of its former main business and starting a new revenue source. Then, in early 2020 the pandemic hit.
On April 3 last year at the height of China's Covid outbreak, Yixin's shares hit an all-time low of HK$1.19, down 85% from its IPO price. Investors fled in droves as the company later posted results that revealed a 49% drop in revenue and a 1 billion yuan ($156 million) net loss in the first half of last year.
On June 15, trading in Yixin's stock was halted after Tencent and another investor signed an agreement to privatize Bitauto, which was Yixin's controlling stakeholder. The finance platform's shares would remain suspended until the offer closed in December and Tencent became Yixin's new controlling shareholder.
Loan Facilitator
Yixin continued its drive to finance facilitation through last summer in its bid to steer clear of the regulatory crackdown. That proved a key decision ahead of new onerous regulations being rolled out, including a rule this year requiring internet financiers to fund a sizable amount of at least 30% of the loans they offer in partnership with banks.
Yixin also raised the underwriting standards for loans it arranged, targeting customers with better credit records. And it launched an after-market service which it describes as a business that's free of credit risk.
The new business model and revised loan standards helped reduce Yixin's borrowings from banks, improved its credit profile, balance sheet and cashflow. And, despite the pandemic, operational performance also improved.
In its full-year 2020 results, Yixin said revenue from its loan facilitation services accounted for 35% of its total last year, compared with 29% in 2019. And the loan facilitation division's actual volume of auto loans jumped 87% in the second half of the year compared with the first half as the business ramped up.
So what's the outlook for Yixin's stock?
Because the company posted a loss in 2020, it's tricky to use price-to-earnings (PE) ratios as a gauge for valuation. But its price-to-book (PB) ratio suggests it's slightly overvalued compared to a very mixed bag of Hong Kong- and New York-listed consumer finance peers. By book value, ZhongAn Online looks significantly overvalued and LexinFintech is expensive. FinVolution represents good value, while industry giant Lufax trades below book value.
As China and leading economies emerge from the pandemic, Yixin would seem to be on more solid ground from which to grow. Its business model has been revamped to a more viable long-term foundation, and its ownership has been resolved. It also has a big backer in Tencent, which is committed to the auto-tech sector.
Yixin is also looking for deals. In March it signed a joint financing lease deal with Nio, the Chinese electric car maker that counts Tencent as a stakeholder and whose founder Li Bin also founded Bitauto.
To be sure, Yixin has legacy risks from its older businesses and it's still maneuvering to accommodate Chinese regulatory demands. For example, last year the company strengthened its financial guarantee services business after judging it may be subject to penalties from heavier oversight.
At the end of the day, Yixin is not out of the woods just yet. Its backing by a heavyweight like Tencent is a strength but also a weakness. Fresh from its antitrust attack on Alibaba, the Chinese market regulator reportedly now has Tencent in its sights.
And in what could be a more significant headwind, regulators may now be considering potential curbs on loan facilitation – the very basket where Yixin is shifting most of it eggs. According to reports, China is weighing plans for just such a clampdown, including potential new capital requirements and regulations that could cut fees.
If such developments come to pass, Yixin could once again face a bumpy road ahead. But investors can perhaps take heart from the fact that, based on its record, the company's board seems capable of tackling the challenge when big obstacles are put in its way.
To subscribe to Bamboo Works weekly newsletter, click here