Xiaobai Maimai Eyes Cancer Treatment as E-Commerce Pivot Sputters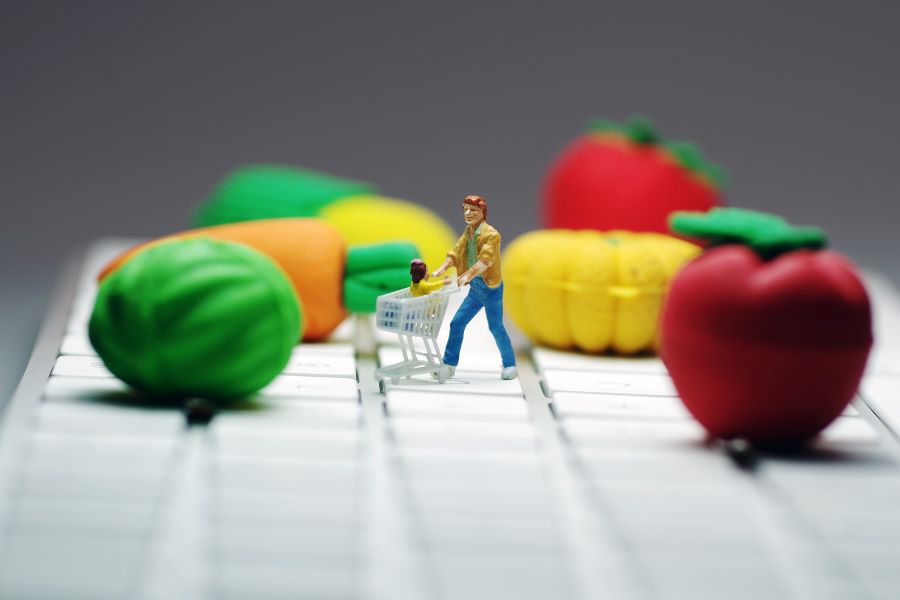 Former P2P lender's stock soared up to tenfold after announcement of latest shift, but later gave up much of the gains
Key Takeaways:
Xiaobai Maimai, the former P2P lender known as Hexindai, is making a radical move into cancer treatment in the U.S.
The shift comes after the company struggled to generate revenue from social e-commerce
By Warren Yang
What do you do when your original peer-to-peer (P2P) lending business becomes the subject of an intense government clampdown? Turn to the less controversial e-commerce sector. And when you discover that's too competitive, then perhaps it's time to try out cancer treatment.
That's the twist-and-turn filled roadmap travelled these past few years by Xiaobai Maimai Inc. (HX.US), whose recent turn to cancer treatment pumped a major shot of vitality into its depressed shares. But it remains to be seen whether the radical remedy will provide a lasting cure for the stock.
The former P2P lender known as Hexindai said that founder An Xiaobao has resigned as CEO and chairman of the company on Oct. 18, and handed over the helm to Wang Yilin, according to an announcement to the U.S. securities regulator.
Wang's ascent came just weeks after she was appointed co-CEO, which was announced along with a plan to enter the radiation oncology service market in the U.S. through a freshly created subsidiary, New York-based We Health Ltd. The original Sept. 28 announcement hinted at the changing of the guard, since only Wang, who has experience in health-related businesses, was quoted in the statement.
An will continue to lead Xiaobai Maimai's e-commerce business with a lesser title of vice president. Meantime, the installation of someone with a health industry background to lead the company strongly suggests that We Health may become Xiaobai Maimai's primary focus.
In the latest development of its radical makeover, Xaiobai Maimai last Friday disclosed the appointment of a medical consultant who will develop cancer therapies and radiation oncology services for We Health. Clearly the company is serious about the new endeavour, though its chances for success remain a big question mark.
Before unveiling its pivot to cancer treatment in September, Xiaomai Baibai's shares were down 24% this year, and had lost a whopping 96% of their value from a peak in November 2017. That peak came in a different era shortly after the company's IPO, when P2P lending was still all the rage among a new generation of private sector Chinese fintechs.
Following the announcement of the cancer transformation, the company's shares embarked on a spectacular rally that saw them briefly soar as much as tenfold. But from that peak – which included a doubling of its stock last Wednesday alone – it posted an equally spectacular plunge. Still, as of Monday's close the stock was about 160% higher from where it began the year.
The weekslong surge indicates investors welcomed the move into something new, following the company's underwhelming move into e-commerce last year. But the huge volatility also shows those same investors are trying to figure out what exactly the move means, as well as the company's chances for success.
Tough Nut to Crack
In September 2019, Xaiobai Maimai, then known as Hexindai, stopped its original lending business following a years-long regulatory crackdown on P2P lenders. While many of its former peers went out of business, some like Qudian (QD.US) continue to lend, and others like FinVolution Group (FINV.US) and LexinFintech (LX.US) have become loan intermediaries.
Xaiobai Maimai followed neither path and instead rolled out a social e-commerce app in May 2020. Six months later it completely erased its P2P past by renaming itself to fully focus on e-commerce.
Initial results from that move were underwhelming. In its last fiscal year that ended in March, which included 10 months of operations for the new e-commerce business, the company earned just $1.8 million in revenue, down 75% from the prior 12 months. Its net loss came in at nearly 20 times the revenue figure at $34.8 million.
The dismal results make Xiaobai Maimai's stock look vastly overvalued, even after the recent selloff. The company's latest full-year revenue translates into a meteoric price-to-sales (P/S) ratio of more than 90, compared with about 4 for e-commerce leader Alibaba (BABA.US; 9988.HK) and a more normal-looking 1.1 for U.S.-listed shares of No. 2 Chinese e-commerce player JD.com (JD.US; 9618.HK).
China's e-commerce market in general looks quite promising, given that it's massive and yet still growing. Within the industry, social commerce – the selling of goods on social media – is a thriving segment.
However, the market is already quite competitive, with newbies like Xiaobai Maimai facing stiff competition from the likes of behemoth WeChat and popular platforms like Xiaohongshu and Pinduoduo (PDD.US).
Given that already crowded field, it's understandable why Xiaobai Maimai shareholders might be eager to see the company look elsewhere for better opportunities.
Numbers for the cancer treatment industry certainly look enticing. In revealing its plan to enter the business, Xiaobai Maimai cited a projection by World Health Organization Global Cancer Observatory that the number of new cancer cases will increase nearly 40% worldwide by 2030 from 2018. And more than half of cancer patients need radiotherapy.
Xaiobai Maimai said it will focus its radiation oncology treatments on the U.S. East Coast to target different ethnic groups. The company cited its "language expertise" as a reason for targeting ethnic groups, hinting that it may pursue an underserved Chinese immigrant community due to its China background. But the company's plan so far has lacked much detail, leaving investors with many unanswered questions.
Will it set up actual clinics or work with existing ones? And as a technology company, how will it start a business in a completely unrelated field from scratch? And similar to the e-commerce market at home, Xaiobai Maimai will have to compete with existing industry leaders – in a foreign market, no less. How will it go about that?
Perhaps most importantly, Xaiobai Maimai hasn't stated where it will get the money to invest in the new venture. The company had only $15 million in cash and cash equivalents at the end of March, and warned that it may continue to lose money from operations.
With so much lack of clarity, investors have every reason to be sceptical, explaining the sharp pullback in the company's share price in the final two days of last week following the earlier gains. Now it just needs to start providing more detail to convince investors its new roadmap can indeed breathe new life into the company.
To subscribe to Bamboo Works free weekly newsletter, click here