What Chinese companies can learn from Shein on managing U.S.-China tensions – Part 2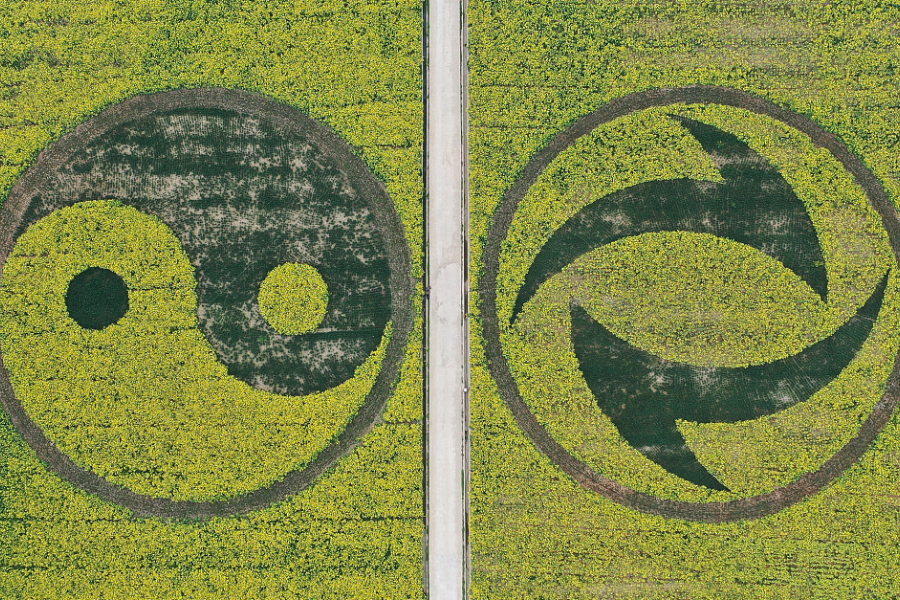 The online fast-fashion sensation is part of a growing group of Chinese companies finding middle ground in Singapore to balance the world's two major superpowers
This is the second part in a two-part series. To read the first part, click here
By Lub Bun Chong
In 2018, U.S. President Donald Trump threw down the gauntlet by imposing tariffs on Chinese solar panels and washing machines. This first tariff salvo wasn't significant, and didn't directly affect Chinese online fast-fashion retailer Shein, which sells mostly to U.S. customers. Shein went on to deliver sales of $4.6 billion in 2019, a massive threefold jump from 2017, the year before the trade war, according to KrAsia.
Notwithstanding, the initial U.S. tariffs were still an ominous sign of the troubles that lay ahead, and Shein needed to act, sooner rather than later.
Other than delivering strong sales, the year 2019 was also notable for Shein as it embarked on another crucial corporate journey. To shelter its competitive advantages from U.S.-China tensions, Shein initiated a strategy of hedging geopolitical risks by registering a company in Singapore, long trusted by the U.S. and China as a neutral city-state.
Singapore inherited a British governance system as a former colony, but calibrated it with Asian values. This is why it is a destination of choice for the convergence of U.S. and China interests. The benefit of Singapore as a "strategic fulcrum" is a crucial draw not only for Shein, but other Chinese companies like Alibaba (BABA.US; 9988.HK), ByteDance, Huawei, iQiyi (IQ.US), Ping An (2318.HK; 601318.SH), Tencent (0700.HK) and Trip.com (TCOM.US; 9961.HK).
Singapore has spent its entire nationhood building strategic trust with both the U.S. and China, and will not allow itself to be used for circumventing U.S. and China regulations, undermining their respective interests. This is a sacrosanct point for Singapore, and it is not lost on Shein.
Shein's strategy of using Singapore as a geopolitical hedge is plugged into its entire business model. It's not simply a cosmetic decision, but rather, a diligent undertaking and commitment to a neutral location to balance U.S.-China interests.
According to Reuters, Shein de-registered its Nanjing company and transferred ownership of its trademarks and Guangzhou company to its Singapore company, which is also the legal entity operating its global website. Chris Xu, Shein's founder, became a Singapore permanent resident, and is one of the Singapore company's representatives.
Shein is on a massive hiring spree in Singapore. High-profile hires include a former executive from Singapore's sovereign wealth fund Temasek, and a former co-president of Southeast Asian e-commerce giant Lazada. At the end of August, Shein had 141 job openings listed on its Singapore LinkedIn page.
In May this year, Shein launched its "Global Integrated Marketplace," a transformative strategic initiative, from Singapore to the rest of the world, starting with Brazil and the U.S. Shortly afterwards, Shein launched its EMEA (Europe, Middle East, and Africa) headquarters in Dublin, which was attended by Ireland's Minister of Enterprise, Trade and Employment.
Despite its China roots and massive Chinese supply chain network, Shein's Singapore strategy has provided some reprieve from U.S.-China tensions and good traction. But this is not a panacea, and there are daunting tasks ahead. The U.S. continues to raise red flags over the company's environmental, human rights, tariff, and copyright records. Meanwhile, China continues to tighten its grip on data protection, security, and overseas listings.
An ultimate goal for Shein could be a New York public listing, which would require both U.S. and Chinese approvals. Shein has denied filing for such a listing. But if it came to fruition, Singapore would become the place where U.S. and China "met" to give their blessings to Shein.
Hong Kong long has been the gateway, and a comfort zone, for Chinese companies with international businesses. But it is exposed directly to the U.S. line-of-fire and is caught in a vulnerable position. In this regard, Chinese companies can draw inspiration from the I-Ching, or the 2,500-year-old Book of Changes, on managing Hong Kong's vulnerability by moving out of the comfort zone it traditionally provided.
Harmony is a key notion in the I-Ching, and requires a continuous balancing cycle. The biggest force shaping the world now is changing U.S.-China relations, and this requires a recalibration, not a jettison, of Hong Kong. Due to its unique position, Hong Kong will continue to be a key feature of China's interaction with the rest of the world, albeit in a different way.
From an I-Ching perspective, Hong Kong and Singapore are not binary options, but rather a pair that should be harmonized – a sort of yin and yang. Both are resilient, but times change in cycles with forces such as geopolitics. The I-Ching approach would say finding harmony, not dichotomy, is the correct response in such an environment.
In practice, this means that Chinese companies should optimize the allocation of their presence and assets in both Hong Kong and Singapore, which requires stepping out of their comfort zone of Chinese soil in Hong Kong. Chinese companies should consider the merits of an I-Ching approach, and follow examples from companies like Shein in managing their exposure to U.S.-China geopolitical risks.
Lub Bun Chong is a partner of C Consultancy and Helios Strategic Advisors, advisory and corporate services firms based in Hong Kong and Singapore, respectively. He is also the author of "Managing a Chinese Partner." You can contact him at Lbc@c-consultancy.com
This commentary is the views of the writer and does not necessarily reflect the views of Bamboo Works
(In the event of any conflict between the English and Chinese versions of this blog, the English version should be the reference.)