How Chinese companies can learn from Shein in managing U.S.-China tensions – Part 1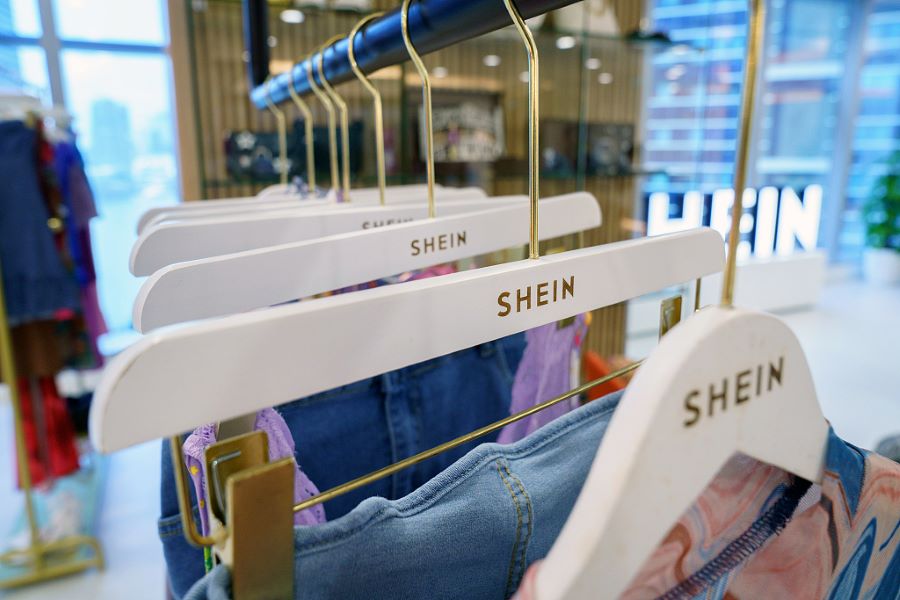 The fast fashion sensation could offer some lessons on ringfencing its competitive advantages to steer clear of geopolitics
This is the first part in a two-part series. To read the second part, click here
By Lub Bun Chong
U.S.-China tensions are seriously undermining the international strategies and businesses of Chinese companies in the U.S. and other western markets. This acrimonious geopolitical brawl is not just limited to politicians, but has also permeated to the grassroots level, where the "share of Americans with an unfavorable opinion of China has risen from 79% in 2020 to 83% in 2023," according to the Pew Research Center.
Analysts expect this to be the new normal, and Chinese companies would do well to be on the defensive in the U.S. market. But that's not the case for Shein, a fast fashion e-commerce juggernaut with roots in Nanjing. On the contrary, Shein's growth in the U.S. – at least so far – has been anything but defensive, and nothing short of remarkable.
Shein is the online fast fashion destination of choice for a large swathe of young Americans, especially for Gen Z, and it led the U.S. fast fashion market for the first six months of 2021 with a 28% market share, according to data analytics company Earnest Analytics.
In a 2022 article, Bloomberg estimated Shein's annual revenue at $24 billion; and quoting an internal memo, CNBC reported in July that Shein "recorded the highest first half profit (for 2023) in the company's history," and cited the memo saying "our continued momentum in the U.S reinforces our leading position in the market."
Shein's traction so impressed investors that it garnered a $100 billion valuation in a funding exercise in 2022. At that time, Shein was more valuable than the combined market value of rival fast fashion giants H&M and Inditex, owner of Zara. Shein raised more funding this year at a reduced valuation of $66 billion. Despite the hefty discount, Shein is still more valuable than H&M, but it now trails Inditex, whose shares have risen by more than 60% in the last 12 months.
Shein's latest inroad in the U.S., announced about a week ago, is a partnership with Forever 21. Under the deal, Shein will acquire one-third of Sparc Group, the parent of Forever 21, and Sparc Group, in turn, will acquire a minority stake in Shein.
To be sure, it's not exactly all plain sailing, and Shein may well be heading into strong headwinds like Chinese short video sensation TikTok. In March, a coalition of American brands, human rights organizations and individuals launched a "Shutdown Shein" campaign, characterizing Shein as a national security threat. The coalition unites Shein with TikTok, portraying them collectively as "TikTok is the needle, Shein is the drug."
Regardless, Shein's journey thus far offers useful insights for Chinese companies, small or big, on how to side-step U.S.-China tensions.
Shein had its beginnings in 2008 when it was founded in Nanjing as ZZKKO by Chris Xu, a Mainland Chinese. U.S.-China relations were calmer during Shein's early years, and its business model of sourcing and selling apparel to a globalized marketplace mirrored China's role as the factory of the world.
Then, in 2010, China overtook the U.S. as the world's top manufacturing nation. The next year, U.S. President Barack Obama announced his "Pivot to Asia" strategy in response to China's rise. This ushered a shift away from U.S.-China engagement, which spiraled into a freefall under Trump's "America First" policy, and then plunged even further under Biden's "America is Back."
As U.S.-China relations deteriorated, Shein, like numerous Chinese companies, continued to move up the value chain – again mirroring China's own strides in that direction. Shein jettisoned its rudimentary source-sell model, and replaced it with its own supply chain, and an algorithm driven end-to-end technology platform. Today, Shein employs more than 11,000 people, and sells to more than 150 countries – more than three-quarters of the world.
Shein entered the U.S. in 2012 and started daytime advertising in 2017. By 2021, it had dethroned Amazon as the most downloaded shopping app in the U.S., according to App Annie. In 2022, Shein was one of the hottest brands in the U.S., according to the marketing trade publication Ad Age.
Last year, Shein unveiled a Midwest distribution center in Indiana as part of its massive distribution network across the U.S., which includes another facility in California, and another planned for the Northeast. Just the Indiana center alone is expected to contribute $175 million to the local economy per year according to an American economist at the University of Indiana.
Product, marketing, pricing, distribution, technology, and other competitive advantages are key drivers underpinning Shein's success in the U.S. But these are not sufficient when U.S.-China strategic distrust is at a historical high since Richard Nixon's trip to China that kicked off a new era of Sino-U.S. relations in 1972. Competitive advantages, regardless of how strong, can be rendered ineffective by U.S.-China tensions.
This is a wakeup call for Shein, which is trying to ringfence its competitive advantages. How is it doing that exactly? Stay tuned for more next week in Part Two.
Lub Bun Chong is a partner of C Consultancy and Helios Strategic Advisors, advisory and corporate services firms based in Hong Kong and Singapore, respectively. He is also the author of "Managing a Chinese Partner." You can contact him at Lbc@c-consultancy.com
This commentary is the views of the writer and does not necessarily reflect the views of Bamboo Works
(In the event of any conflict between the English and Chinese versions of this blog, the English version should be the reference.)