Transforming Used Car Seller Uxin Gets Charge from Big-Name New Investors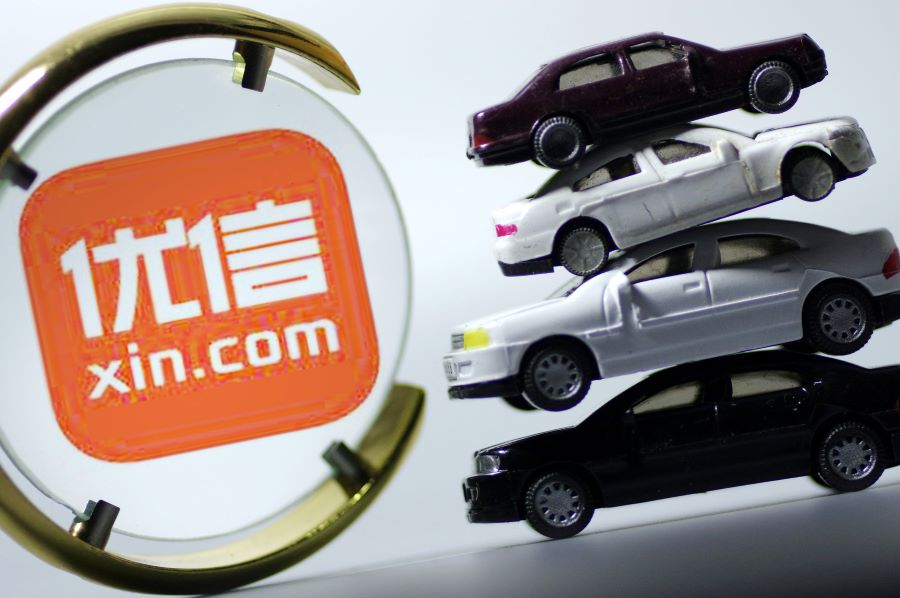 Electric car startup Nio and private equity firm Joy Capital provide $100 million in much-needed new funding
Key points:
Uxin's $100 million in new funds comes at a big discount in exchange for much-needed new capital and well-connected partners
Investors are betting on big revenue growth as company transforms to a direct seller of used cars from previous middleman business model
By Doug Young
When it comes to doing business, having the right people on your board can be a huge asset by providing valuable connections to funding and other important resources.
That's the biggest message coming through in the latest news from used car seller Uxin Ltd. (UXIN.US), which has announced a massive overhaul to its board that includes the arrival of some big-name directors, as well as its receipt of much-needed new funding. The announcement is part of the company's ongoing transformation from its old business model of acting as a middleman between used car buyers and sellers to becoming a direct used car seller.
We'll lead off with details from the announcement, starting with the naming of four new directors to Uxin's board and the concurrent exit of six others. The new directors include people with both strong industry background as well as ones with strong connections to the private equity world, according to the announcement released on Monday.
In the former category is Li Bin, also known as William Li, who is founder of New York-listed electric vehicle start-up Nio and co-founder of Bitauto, a formerly New York-listed car information site that was recently privatized by a group led by internet giant Tencent. Also in that category is new director Lu Cheng, who has a strong private equity background and is currently CEO of New York-listed autonomous truck driving specialist TuSimple.
The other new board member with a strong private equity background is Liu Erhai, a founding partner of private equity investor Joy Capital. Lastly there's Yang Zhuang, who has an academic background as a management studies professor at the prestigious Peking University.
Concurrent with the board overhaul, Uxin announced it has closed a deal to receive $100 million in new funds from Nio and Joy Capital. That pair of new investors got 97 million Uxin American depositary shares (ADSs) for their investment, which translates to about $1.03 per ADS. That's a huge discount to the company's latest closing price of $3.51, which underscores that Uxin sees Nio and Joy as extremely valuable contributors to its turnaround story.
Here we should also note that Uxin first announced this agreement back in the start of April, without giving any names or details, at which time its shares were trading closer to the $1.00 mark.
The $100 million in new funds is just the first tranche of a $315 million cash infusion that Uxin previously announced would come from Nio and Joy Capital.
The latest announcement also says that two of Uxin's older big-name investors, Warburg Pincus and TPG, have agreed to convert $69 million in convertible debt they currently hold into about 22.3 million ADSs. That translates to about $3.09 per ADS, which is also a discount to the the company's latest closing price but a much smaller discount.
Smaller investors seemed to welcome the cash infusion and big new roles at Uxin for Nio and Joy Capital, despite the big discount the two new investors got for their shares. The company's stock is up 4.4% in the two trading days since the announcement. The shares have nearly quadrupled year to date and were up even more last month, as investors welcomed progress in the company's transformation.
Cash-Starved
While the introduction of new heavyweight board members is important for Uxin's future, the cash infusion was equally and perhaps even more important in the present. The same was true for Warburg and TPG's decision to convert their debt into shares, since repayment of the debt would have put Uxin in a difficult spot due to its low cash position.
The company had just 288 million yuan ($45 million) in cash at the end of last year, which wouldn't have been enough to pay off the notes held by TPG and Warburg. The latest infusion should roughly triple its cash holdings, and that figure would more than double if the company receives the additional $200 million promised from Nio and Joy Capital.
That infusion is important for Uxin's transformation, as its new business model requires far more capital than its previous one. The company was formerly a middleman that facilitated trading of used cars between buyers and sellers, a relatively low-risk but also low revenue business.
Under its new business model Uxin will buy actual secondhand cars from their owners, then fix them up and resell them to new buyers. A key part of that model requires the company to set up a national network of inspection and reconditioning centers, which requires lots of investment. In its last financial report for the final three months of 2020, the company announced it had opened the first of those centers in March in the city of Xi'an.
The company's financials looked relatively encouraging in its last quarterly report, which readers can check out in a previous Bamboo Works article. The bottom line is that Uxin has never been profitable since its New York listing in 2018. But it appeared to be moving in that direction by reporting increasingly shrinking losses. Its latest quarterly loss totaled 172.9 million yuan, compared with a 258.9 million yuan loss the previous quarter and a 966.7 million loss a year earlier. 
At the end of the day, the company really does seem to be assembling a solid team of investors and advisors, and its new business model is showing some early promising results. Investors seem to be giving an early thumbs-up to the overhaul, including this week's stock gain even after announcing the big discount for the shares purchased by Nio and Joy.
In terms of valuation, we can't do a price-to-earnings comparison just yet since the company is still losing money. For price-to-sales (P/S) ratios, two of the best comparisons might be U.S. giants CarMax and AutoNation, which trade at current ratios of just 0.9 and 0.4, respectively. By comparison, Uxin trades at a quite lofty P/S of 5.3.
That means investors are betting on Uxin to quickly ramp up sales under its new model. They're also probably giving the stock a premium compared with the U.S. companies due to the relatively underdeveloped state of China's used car market.
To subscribe to Bamboo Works free weekly newsletter, click here