Svolt Charges Up Global EV Battery Race with $943 Million in New Funding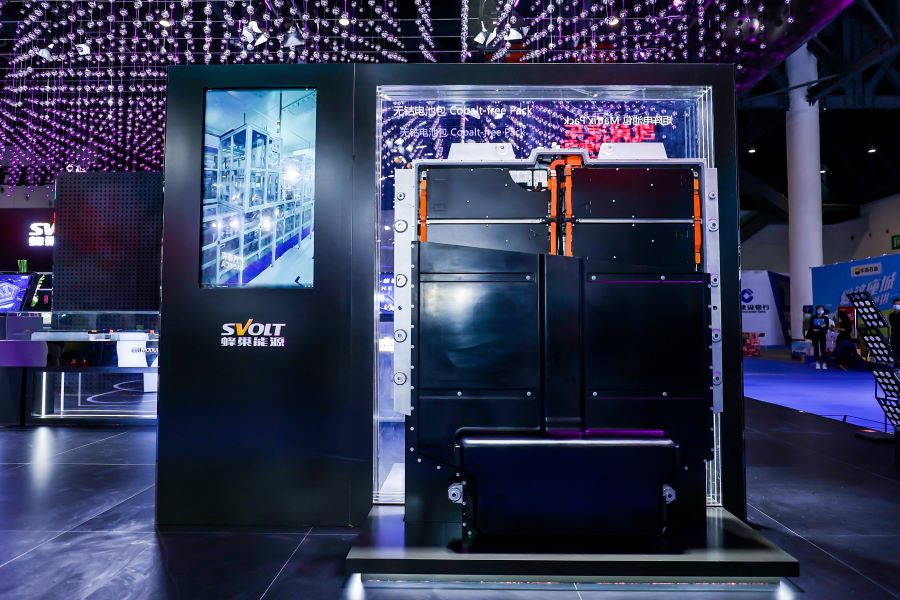 Latest round brings 3-year-old battery maker's fundraising this year to $3.1 billion, all from Chinese sources
Key points:
Svolt Energy has just announced a new 6 billion yuan funding, bringing its total this year to nearly 20 billion yuan
State-owned company has raised its target to 600 GWh of capacity by 2025, up sixfold from a 100 GWh target announced just a year ago
By Doug Young
Watch out world, here comes Svolt. The name may not be familiar to many, but China's recently minted electric vehicle (EV) battery maker, whose full name is Svolt Energy Technology Co. Ltd., has just announced a major 6 billion yuan ($943 million) in new funding, bringing its total fund-raising this year to nearly 20 billion yuan.
China is already home to the world's largest EV battery maker, the privately owned Contemporary Amperex Technology Co. Ltd. or CATL (300750.SZ), whose meteoric rise has created one of the nation's most valuable companies now worth $240 billion. But Svolt has a far more state-run background, indicating Beijing wants its massive complex of state-run entities to have a bigger role in development of its EV sector.
Never mind that Svolt only recently unveiled its first cobalt-free, high-nickel battery cells back in August, nor that its current list of announced customers is relatively slim – mostly confined to Chinese automakers.
None of that has stopped Svolt from embarking on a massive building spree of EV battery facilities both at home and across the globe, racing to play catch up not only with CATL, but a number of other mostly Asian aspirants creating similar footprints. The gold rush is being fueled by a sudden mania for EVs, driven by maturing technologies and also an accelerating global drive to reduce the world's carbon output.
In China's case the world's biggest carbon emitter has pledged to reach peak output in 2030 and go carbon neutral by 2060. Accordingly, Beijing has showered the EV sector with huge amounts of cash to fuel the industry's growth, with other state-run entities also encouraged to join the frenzy.
Svolt is one such entity, founded just three years ago as a spinoff from traditional car maker Great Wall Motor (2333.HK). The company began this year with the announcement of 3.5 billion yuan in A-series funding in February, followed by another 10.3 billion yuan in July. Thus, this latest 6 billion yuan, which the company is calling a B+ round and was announced over the weekend in the city of Changzhou in Jiangsu province, brings its total this year to just shy of 20 billion yuan.       
Even more impressive is the company's rapidly swelling aspirations. In late 2020, when it announced an investment of up to 2 billion euros ($2.3 billion) for a manufacturing facility in Germany, the company said it was aiming to build 100 GWh of capacity – enough to power about 1.7 million EVs – by 2025.
Fast forward to July this year, when the figure had doubled to 200 GWh by 2025 in the company's announcement of its 10.3 billion yuan funding. Now the company has tripled that previous total in its latest announcement, saying it is aiming for a whopping 600 GWh of capacity by 2025. To put that in perspective, CATL, currently the world's biggest producer, had 65 GWh of capacity at the end of June this year.
State-Run Backers
With all those big aspirations in mind, we'll spend the rest of this space delving a little more deeply into who exactly Svolt is, and where it fits into the fast-developing world of EV battery makers.
As we've already said above, the company was spun off just three years ago from Great Wall Motor, one of China's many domestic car producers, though not really considered a top-tier player and not really known for its new energy prowess either. Reflecting its state-run background, Svolt's latest funding is coming from a number of government-linked entities such as Sichuan Energy Investment and Changzhou Xinyu, the latter most likely tied to the local government in the city where the company is building a major production base.
While those entities look very local, the company's other backers include the Bank of China, and also private names like smartphone giant Xiaomi and construction equipment maker Sanyi. Rounding out the list of backers are domestic private equity outfits including China Renaissance Capital and CDH Investments, indicating this is a diverse and very "made in China" group.
The company's headquarters is in the city of Baoding in north China's Hebei province, and its materials show it has seven global R&D centers in China, Japan, South Korea the U.S. and India.
The company's list of announced customers is also mostly a made-in-China affair, including the likes of Great Wall, as well as domestic big names Dongfeng Motor (0489.HK) and Geely (0175.HK). The only notable foreign player on the list is Stellantis (STLA.US), the company formed this year through the merger of struggling second-tier brands Fiat-Chrysler and France's PSA Group, which Svolt says has placed an order worth 16 billion yuan.
So where does the company fit into the global picture for this important product that is likely to power millions of new cars each year in the future? Not very prominently yet, though that's not too surprising considering it's just beginning mass production.
The company wasn't even mentioned in a recent Reuters article spotlighting the world's top players, led by CATL and followed by Korea's LG Energy Solutions and Samsung SDI (006400.KS) as well as Japan's Panasonic (6752.T). All of those are chasing a global market expected to reach roughly 2,000 GWh of capacity by 2028, according to the website Statista.  
If Statista's forecast is accurate and Svolt's rapidly growing target are both plausible, it means the newest entrant from China thinks it could take up nearly a third of the global market over the next five or six years.
While that's certainly possible, the bigger probability is that hyperactive investment by Svolt and the others will likely add more capacity than the world is really ready for, in a typical bubble for an emerging sector. Thus, given its relative lack of experience and late arrival to the game, it wouldn't surprise us if Svolt ends up suffering more than the others if and when that bubble bursts.
To subscribe to Bamboo Works weekly free newsletter, click here