Structure Therapeutics Hopes to Wow Investors With Cutting-Edge Drug Tech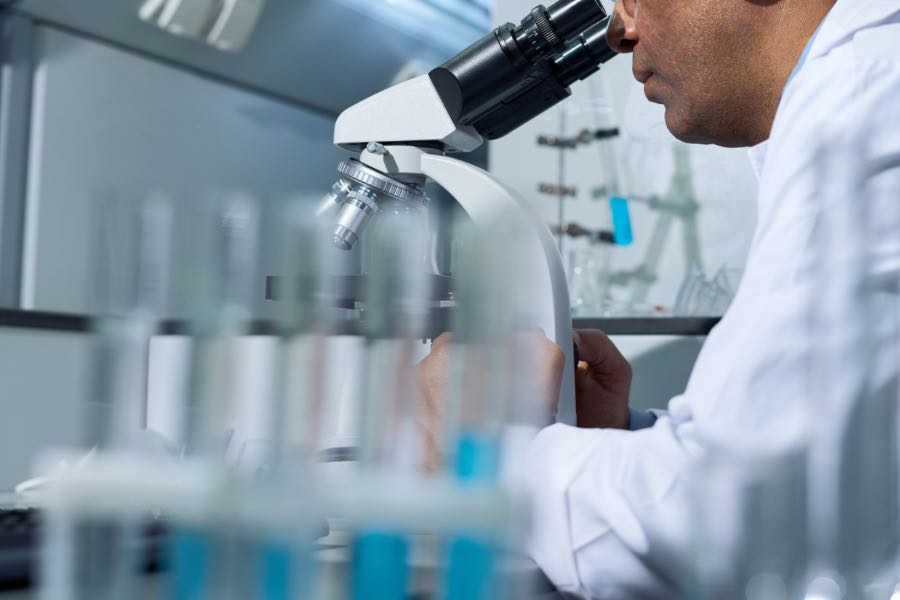 The maker of G-protein-coupled receptor (GPCR) drugs will raise more than $100 million in its IPO this week, making it the first major U.S. listing by a Chinese company this year
Key Takeaways:
Structure Therapeutics could raise up to $135 million in its IPO set to make its trading debut this week
The company is hoping to impress investors with its cutting-edge drugs, strong executive team and bi-continental China-U.S. organization
By Doug Young
The march of new Chinese IPOs in New York continues this week with Structure Therapeutics Inc., which will become the biggest new listing from this group in more than a year with its trading debut set for later this week under the symbol GPCR. The symbol refers to the G-protein-coupled receptor (GPCR) treatments at the heart of the company's story, as it tries to dazzle investors with the big potential for this type of targeted small molecule drug.
As with many of its peers, the biggest "structural" defect in the company's story is its lack of revenue, as its main drug candidates are all still in development. What's more, Structure's two most- advanced drugs are in quite early development stages, meaning it's unlikely to get any revenue from them for at least another couple of years or more.
All that said, we'll start our review with a look at how the company is trying to value itself and how it might perform on and immediately after its trading debut. We'll close with a deeper dive into the company's financials that currently consist mostly of R&D and administrative spending.
Since it has no revenue or profits, we'll use price-to-book (P/B) ratios to see how the company is valuing itself compared to its peers. The latest version of the company's prospectus, filed on Monday, says Structure is aiming to sell about 9 million American depositary shares (ADSs) at a range of $13 to $15 per ADS, which would raise about $135 million at the top of that range.
The company gives its book value at $207.5 million, if the shares price in the middle of that range, which would yield a P/B ratio of 2.3.
There is no shortage of comparisons, thanks to the large number of Chinese drug makers that have listed in the U.S. and Hong Kong over these last few years, all hoping to sell investors on the big potential of the China drug market. Biotech firm BeiGene (BGNE.US; 6160.HK; 688235.SH), which has healthy revenue but is still losing money, trades at a P/B of 2.6, which is close to what Structure is seeking. Hutchmed (HCM.US; 0013.HK), which also has both healthy revenue but is losing money, trades at a much higher P/B of 4.3.
But perhaps one of the best comparisons might be LianBio (LIAN.US), which has been one of the few China biotechs to list in the U.S. recently, raising $325 million in its November 2021 IPO. But LianBio, which also has no revenue, has a relatively low current P/B of just 1, or less than half of what Structure is seeking.
Then there's the question of broader investor sentiment towards this group, which will also be an important factor in how Stucture's shares fare on their debut and in the first few weeks after that. In that regard the signs look relatively positive. BeiGene's and Hutchmed's shares are up 12% and 14% over the last month, while LianBio's shares are up by 47%, amid a broader rally for U.S.-listed Chinese stocks dating back to November.
Where to from here?
That mixed bag of valuations and recent price movements seems to show that Structure Therapeutics could face some downward pressure in its early trading days, since the P/B it's seeking is far stronger than LianBio's and similar to BeiGene's, though the latter is far more advanced in its drug development.
Structure may believe it can get such a high valuation by drawing on its A-list of top managers, which is quite international, featuring top executives who are both Chinese and western. It's also hoping to dazzle investors with the cutting-edge nature of its drugs, as reflected by its use of "GPCR" for its ticker symbol, rather than something modeled after the company's actual name.
The company was co-founded in 2016 by a westerner, Raymond Stevens, who is called a "pioneer" in structure-based drugs in its prospectus, along with drug design company Schrodinger.
While Stevens is the company's CEO, presumably based at its San Francisco headquarters, its R&D base in Shanghai is led by Lin Xicheng, the company's chief science officer, whose background includes tenures at Novo Nordisk (NVO.US) and GlaxoSmithKline (GSK.L). Chief Technology Officer Ma Yingli also has tenures at GSK and Amgen (AMGN.US) on her resume.
The company's China connection is also reflected in its investor base, which includes such big Chinese names as Qiming Venture Partners, Sequoia Capital China and WuXi AppTec (2359.HK; 603259.SH). Those investors have collectively poured about $200 million into Structure since its founding seven years ago.
Then there's Structure's drug pipeline, which consists of two main candidates. The most advanced is GSBR-1290, which is used for the treatment of type-2 diabetes and obesity. That drug is in phase 1 trials, with phase 2 targeted to begin in the second half of this year. The other drug, ANPA-0073, is currently in preclinical trials for the treatment of idiopathic pulmonary fibrosis (IPF) and pulmonary arterial hypertension (PAH). The company aims to have that drug ready for phase 2 trials sometime next year.
The $110 million Structure would raise if its shares price at the middle of their range would more than double its cash, which stood at $91 million at the end of last year. While the new cash would certainly be welcome, the company seems relatively well funded for now, based on its current cash burn rate. But that could change, as its spending is likely to ramp up with the movement of its two main drug candidates to costlier phase 3 trials.
The company's R&D spending rose to $27.8 million in the first nine months of last year from $19.2 million in the year-ago period. Adding in administrative costs, which were its other main expense, its total operating costs rose to $39.6 million in the first nine months of last year from $24.4 million a year earlier. That yielded a net loss of $39.4 million for the latest nine-month period, widening from a $24.7 million loss a year earlier.
The bottom line seems to be that Structure thinks relatively highly of itself, probably due to the strong pedigrees of its executive team and its position in a cutting-edge drug area. Positive sentiment towards China stocks could help boost the company at its trading debut, though it will need to show strong and steady progress in its drug development to maintain the relatively strong valuation it is seeking.
To subscribe to Bamboo Works free weekly newsletter, click here