Strong quarterly results belie pressure on JD's big-ticket sales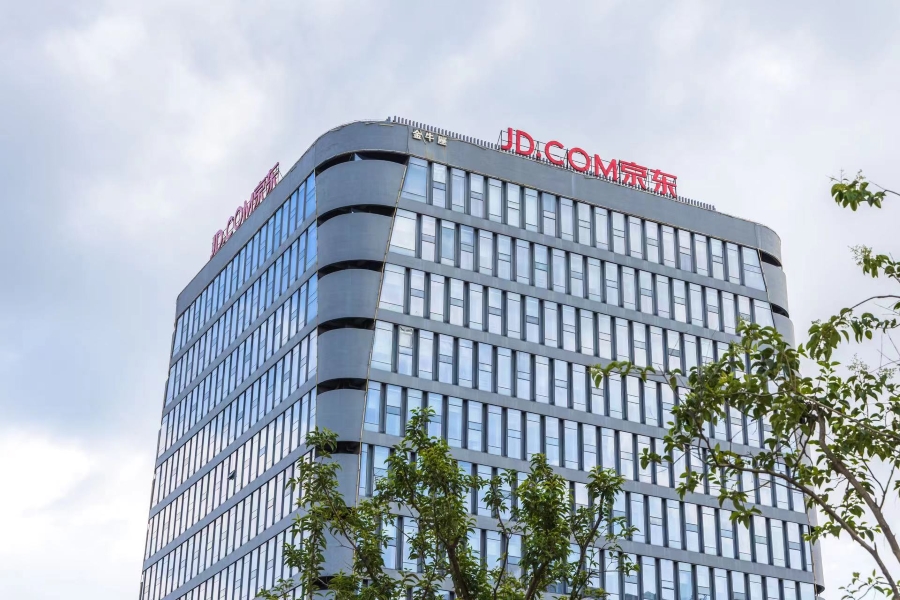 The e-commerce giant's results beat expectations, but its home appliance and consumer electronics sales are under pressure due to lower durable goods demand
Analyst team at Futu
E-commerce giant JD.Com Inc. (JD.US; 9618.HK) announced its second-quarter results on Aug. 16, including a 7.6% year-on-year rise in revenue to 287.9 billion yuan ($39.5 billion), and a 31.9% jump in adjusted profit to 8.6 billion yuan, both exceeding market expectations.
Among its business segments, electronics and home appliances performed strongly, with revenue returning to double-digit growth with an 11% year-on-year increase to 152.1 billion yuan for the quarter. The growth was driven by demand for air conditioners due to hot weather, while price cuts for Apple's (AAPL.US) iPhones and JD's own promotions such as its "10-billion-yuan subsidy campaign" also stimulated demand for consumer electronics.
Another highlight was a 51% jump in revenue from logistics and other services to 31.6 billion yuan, well ahead of market expectations. Its operating profit also jumped to 510 million yuan from 36 million yuan a year earlier, mainly due to large promotions during the 6.18 Shopping Festival. The shopping splurge has also driven a solid recovery for the broader logistics industry.
JD Logistics' (2618.HK) separate financial report showed its warehousing further expanded in the first half of the year. Revenue from external customers also grew faster year-on-year, accounting for about 70% of the total for the fourth consecutive quarter, including significant growth from the automotive industry. The company's acquisition of Deppon Logistics in July last year contributed to its overall revenue and boosted growth in the second quarter, though the rate is expected to return to a more normal range of 20% to 30% going forward.
Cautious consumer sentiment
Still, it's worth noting that JD's marketplace and marketing revenues in the second quarter actually lagged behind its major competitors. Alibaba's (BABA.US; 9988.HK) customer relationship management (CRM) revenue rose 10% to 79.7 billion yuan, much faster than JD's 1.5% growth. Meanwhile, as competition among e-commerce sellers intensified, Alibaba also introduced many new merchants to its online marketplaces in the second quarter. Some of those launched price wars and chased China's smaller markets in third- and fourth-tier cities, threatening JD.
Even so, the transformation from a first-party (1P) supplier to a higher-margin third-party platform operator still helped JD to record a 14.38% gross margin in the period, up from 13.41% a year earlier. Its 8.6 billion yuan adjusted net profit exceeded Bloomberg's consensus estimate of 7.78 billion yuan.
Overall competition continued to heat up for major e-commerce platforms in the second quarter, prompting JD to adjust its pricing strategy and brand ecosystem structure. The strategy has not only yielded some results, including JD's greater share in the home appliance and consumer electronics markets, but also shows that the company still has an edge in its traditional businesses. But as low-pricing strategies in traditional well-developed e-commerce markets led to more competition, JD was slightly weaker than its competitors in terms of platform and advertising service revenues in the second quarter.
Investors should also be aware of new risks as the current consumer environment comes under growing pressure, leading to cautious spending for high-end durable goods. JD's signature business sectors, including home appliances, as well as computers, communications and consumer electronics (3C products), are coming under double-edged pressures from China's property downturn and lower demand for consumer durable goods. That means many e-commerce companies may continue to struggle against macro headwinds and fierce price wars in the short-term.
Have a great investment idea but don't know how to spread the word? We can help! Contact us for more details.
This commentary is the views of the writer and does not necessarily reflect the views of Bamboo Works
To subscribe to Bamboo Works free weekly newsletter, click here