Stock Brokerage Futu Outshines the Markets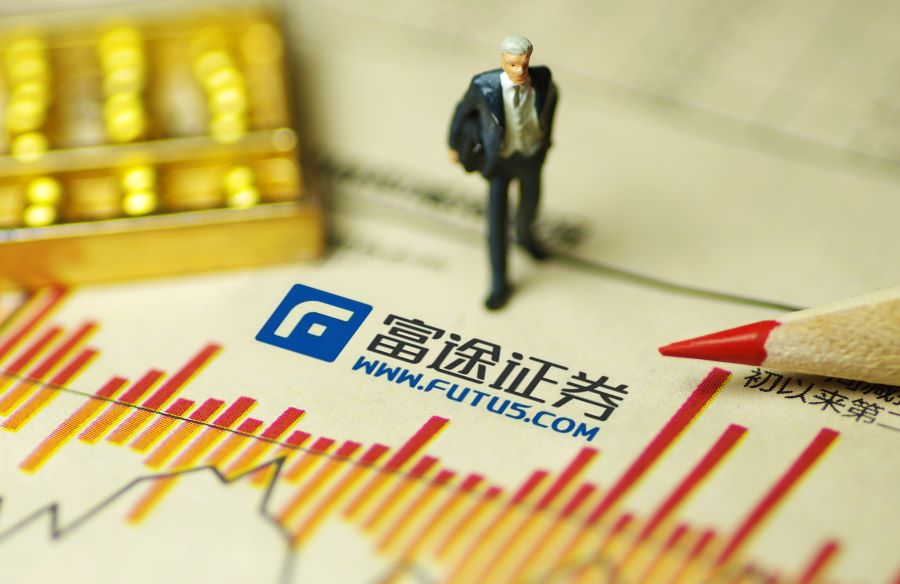 Specialist in trading U.S.- and Hong Kong-listed stocks posts triple-digit revenue growth in third quarter, with profits up by factor of 12
Key takeaways:
Futu is likely to maintain triple-digit revenue and profit growth this year as it adds new customers and existing ones boost their trading on its platform
The company's fortunes are highly dependent on China's economy and U.S. and Hong Kong stock markets, which both look relatively stable over the near-term
By Doug Young
It's not often that a stock broker becomes a bigger story than the stock market itself. But that's sort of what's happened with Futu Holdings Ltd. (Nasdaq: FUTU), which has just reported the kind of triple-digit revenue and profit growth that certain Chinese companies seem able to pump out far too easily.
In this case Futu, as well as rival Up Fintech Holding Ltd. (Nasdaq: TIGR), have found their formula for success by catering to a potent combination of the Chinese love for stock trading, and a concurrent fondness for moving money offshore to diversify their savings. Both companies do that by helping Chinese citizens set up and trade U.S.- and Hong Kong-listed stocks.
What's more, the pair are also regularly adding new products to their portfolios, such as derivatives and exchange traded funds. The addition of other global stock markets could be a future growth driver as well, though for now Futu seems content to feast off Hong Kong and the U.S. where many of China's fastest growing privately-funded companies are traded.
That includes Futu itself, whose shares have risen more than tenfold in the two years since its 2019 IPO on the Nasdaq. Not a bad return for its early investors.
There are so many triple-digit or larger growth figures in the company's earnings report that we could get bogged down in numbers if we're not careful. But we'll look at a few of the most-indicative, starting with the usual revenue and profit that were up 281% to $153 million and 1,109% to $68.7 million in the fourth quarter from a year earlier, respectively, according to its latest results released on Tuesday.
In simpler terms, that means its revenue almost quadrupled, while its profit grew by nearly a factor of 12.
The company's paying clients grew 160% to about 517,000, while those customers' trading volume jumped 438% to $156 billion. That implies individual customers are sharply boosting their trading over the company's popular app. That's not surprising due to the current bull markets in the U.S. and Hong Kong, combined with the many economic uncertainties facing China.
The huge jump in trading volume is also an important factor to note, since the company makes the lion's share of its revenue – about 60% – on trading fees. Another fast-growing business has been the company's investment banking arm, which is mostly involved in helping to sell IPO shares for Chinese companies going public in the U.S. and Hong Kong.
It's becoming increasingly common to see the names Futu and also Up Fintech, which more commonly goes by Tiger Brokers, listed as underwriters for such U.S. and Hong Kong listings by Chinese companies, since both can bring in large numbers of China-based buyers for those IPO shares. In this instance, money from such services, listed as "other income" on Futu's report, more than quadrupled to $16.9 million, accounting for just over 10% of its total fourth-quarter revenue.
What's Next?
With all those financials in mind, we'll spend the rest of our time looking at how the company stacks up against domestic and global peers, and whether or not it can continue to grow at such a breakneck pace.
There are two main factors to consider for a company like Futu from the broadest perspective. The first is moving money abroad from China, which is a critical element for Futu's business, and how easy or difficult that may remain in the next couple of years.
Right now individual Chinese are allowed to convert the yuan equivalent of $50,000 into U.S. dollars or other foreign currencies each year. That's a bit of a sweet spot for companies like Futu, since it's quite a suitable figure for stock buying and is really too small for real estate, which is the other preferred overseas investment for many Chinese.
Right now, China's economy and currency look relatively strong, so there's relatively little likelihood the ability to convert and move money offshore will be restricted in the near-term. But, of course, that could quickly change if signs emerge that the economy is weakening.
The second big factor is stock markets themselves, which are booming right now and have been for a while. Chinese brokerages, and their Western counterparts to a lesser extent, do famously well during bull markets, and then see their profits and revenue tank when markets are weak. Futu should be subject to this weakness as well, as it derives more than two-thirds of its revenue from trading and IPO fees, and much of the rest from margin lending.
In terms of valuation, Futu currently trades at a price-to-earnings ratio (PE) of 104 based on 2020 earnings, which looks big until you consider that Up Fintech trades at an even loftier 414! By comparison, more mature U.S. online brokers like Charles Schwab (NYSE: SCHW) and Interactive Brokers (Nasdaq: IBKR) trade at ratios of about 30.
But that said, Futu's PE would fall to a bargain level of less than 10 if it can maintain its breakneck growth this year. It's worth noting that its 12-fold profit growth in the fourth quarter was down quite a bit from its 18-fold growth in the third quarter, even as revenue grew at a relatively constant rate over that period. That means perhaps its 2021 profit growth will continue to decelerate. Still, many might argue the company's stock could be a relative bargain if it can continue to boost its profits by even just a factor of five this year.
At the end of the day, the company is in a relatively sweet spot due to its position as the clear industry leader in a fast-growing space. Its market cap of $18 billion is about six times the size of Up Fintech, which is its most serious competitor at the moment.
To subscribe to Bamboo Works weekly newsletter, click here