Solar Squeeze Darkens Outlook for Panel Maker Jinko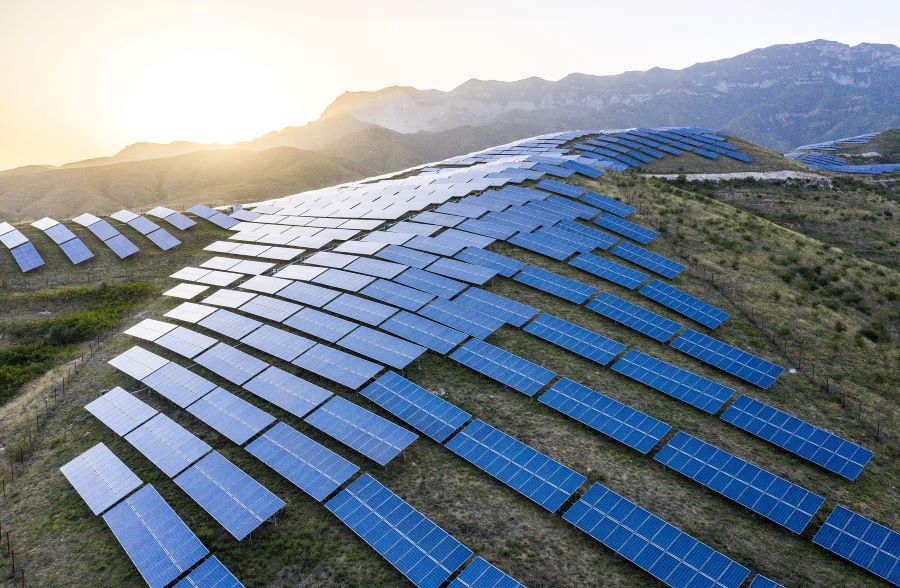 Company's revenue flatlines and profits evaporate in fourth quarter as its costs soar and prices for its finished solar panels fall
Key takeaways:
JinkoSolar and its peers are getting squeezed by soaring material prices, even as prices for their finished solar panels remain weak due to competition
Improving solar technology combined with global determination to lower carbon emissions should make the sector attractive over the longer term
By Doug Young
Solar power is becoming big business as many nations try to reduce their carbon footprints. But you would never know that from JinkoSolar Holding Co. Ltd. (NYSE: JKS), one of the world's leading solar panel makers, whose newly-released fourth-quarter results look gloomy at best to stormy at worst.
The company and its rivals, both Chinese and global, are getting caught in a classic "squeeze" caused by booming demand for their products that has led to shortages of some key components, most notably polysilicon.
Polysilicon major Daqo New Energy (NYSE: DQ) recently reported prices for the material rose an eye-popping 54% over the five quarters between the third quarter of 2019 and the fourth quarter of last year. At the same time, fierce competition by the much-larger field of solar panel makers has led prices for those finished panels to actually fall in recent quarters. Obviously, the results in such a situation aren't pretty.
JInko's latest financial report shows that confluence of factors caused its fourth quarter revenue to basically flatline at about $1.1 billion, even as the number of panels it shipped rose 27.2% to about 5.8 gigawatts. As that happened, Jinko's profits vaporized, and it posted a $57.8 million loss for the quarter. Even excluding the effects of a writedown related to a recent big jump in its share price last fall, the company's profit still would have tumbled 92% to $5.1 million.
"In the fourth quarter, rising costs of raw materials and the shipping costs, combined with renminbi appreciation, put pressure on our profitability," CFO Charlie Cao told investors on a call to discuss the results. But he added that some of those material prices could start to stabilize in the second half of the year, and a stabilizing Chinese yuan should also help to ease pressure on the company.
Jinko's guidance for the current year reflected the ongoing squeeze. In the first quarter it forecast it would record revenue of $1.18 billion to $1.3 billion, which is roughly equal to the $1.2 billion it reported in the first quarter of last year. But in terms of shipments, it forecast that panel sales should grow by 30% or more for the year.
Investors were unexcited by the conflicting signals, with Jinko's shares trading mostly sideways on Friday after the results came out and ending the day down a small 0.5%. As we've already mentioned, the stock posted huge gains between last September and October, more than tripling during that time. Even after a selloff dating back to early April, the stock is nearly double its value from early last September.
The long-term factors driving the gain are clearly here to stay and thus theoretically the industry's situation should gradually improve over the next couple of years. Most importantly, solar power is now roughly equal to traditional coal-fired power in terms of production costs. And since solar technology should continue to improve over time, so should its cost advantage over coal.
At the same time, governments around the world are pushing their power producers to increasingly set up new facilities using renewable sources like solar, wind and hydropower to reduce carbon emissions and slow global warming. That means that for anyone with an investment timeline of more than a year or two, the industry should ultimately boom as new capacity for polysilicon and other materials like solar glass comes online and demand continues to grow.
Cheaply valued
The industry squeeze has created quite a mixed landscape at the moment in terms of valuations, with solar panel makers looking quite cheap even as their polysilicon suppliers look just the opposite.
Jinko is one of the industry's lowest-valued major players with a price-to-earnings (PE) ratio of just 12. By comparison, Chinese rival Canadian Solar (NYSE: CSIQ) is a bit higher at 18. There's similar variation amid the global giants, ranging from 12 for the less-appreciated SunPower (NYSE: SPWR) to 21 for First Solar (NYSE: FSLR).
By comparison, top polysilicon suppliers like Daqo and Germany's Wacker Chemie (WCH.DE) trade at relatively frothy PEs of 41 and 32, respectively.
Jinko said in its report that it expects the current squeeze to continue until at least the middle of the year, and then hopes the situation will start to improve as more polysilicon production comes on stream in the second half and panel prices start to stabilize and perhaps even rise. Analysts seem to generally concur, forecasting a roughly 10% profit increase for Jinko for all 2021.
While that's probably not enough to get anyone too excited just yet, the improving situation combined with the company's low PE could well attract some bargain hunters later this year.
While waiting for that to happen, Jinko is looking for other ways to try and fire up investors with discussion of two major initiatives that could improve its outlook. One involves a listing for its main operating subsidiary, Jiangxi Jinko, on China's Nasdaq-style STAR Market launched less than two years ago.
Such a listing could raise around $100 million, and would provide Jinko with access to investors in its home China market to help fund future expansion. The company previously filed a prospectus for the listing, but recent caution by China's securities regulator means that many such filings are in a holding pattern at the moment. On the earnings call, company executives admitted the situation was "more complicated" than the company's U.S. listing, but declined to say more.
Last, there's the company's movement into energy storage, which could be a big growth area, since one of solar's biggest weaknesses is its uneven availability – supplies are usually abundant, and even excessive, during the day and then non-existent in the evening and night. Jinko said it has begun shipping such storage products to the Middle East and Africa already and will launch similar products for the U.S. and Japan in the second half of this year.
To subscribe to Bamboo Works weekly newsletter, click here