Software Spinoff OneConnect Unable to Cut the Cord from Powerful Parent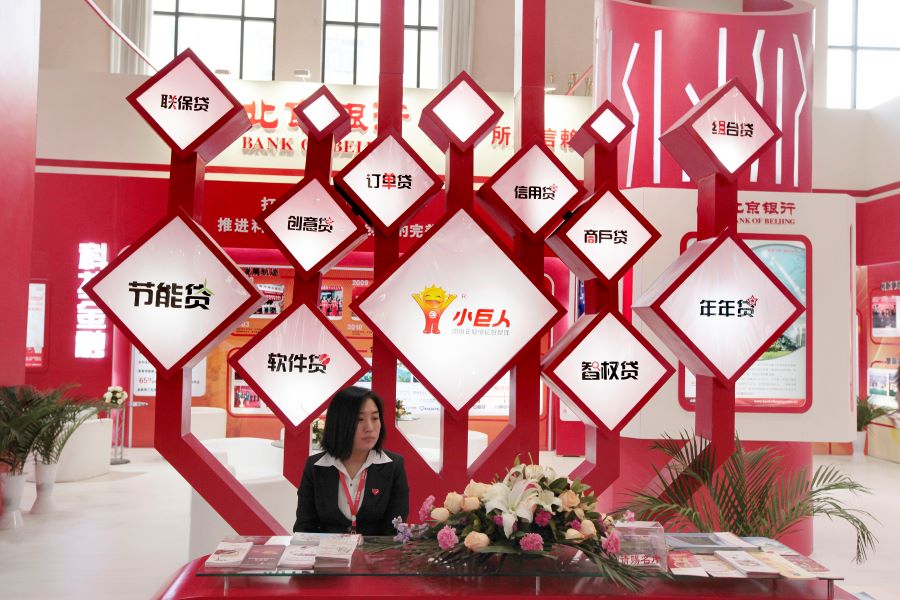 Company's shares have lost a third of their value over the past week since it revealed it still gets two-thirds of its revenue from Ping An-related sources
Key Takeaways:
More than two-thirds of OneConnect's revenue comes from its parent Ping An Group and affiliated companies
OneConnect may be especially vulnerable in Beijing's recent crackdown on U.S.-listed Chinese companies due to its access to huge amounts of sensitive financial data
By Thomas Zhang
In the investment world, 25% revenue growth is generally a positive thing. It's rarely something to worry about – certainly not to the extent of sparking a 30% nosedive in a company's stock. But that rule occasionally gets broken, which is what has happened with fintech software maker OneConnect Financial Technology Co. Ltd. (OCFT.US) over the past week.
In its latest quarterly results announced last week, OneConnect, an affiliate of financial services giant Ping An Group, reported its revenue rose what looked like a healthy 25% in the second quarter to 968 million yuan ($149 million) from 774 million yuan a year earlier. But that news sparked a massive 27% plunge in its stock price the following day as its shares fell from $7.46 to $5.42. It has yet to recover, and has shed another 9% to its latest Wednesday close of $4.92.
What has investors so worried?
A closer look at the results shows OneConnect recorded an operating loss of 395 million yuan in its latest quarter through June, versus a 361 million yuan operating loss a year earlier. That's a year-on-year widening of 9.7%, which is hardly reassuring for a company that has never earned a profit. Gross profit margin also fell to 34.1% from 38.4% a year earlier, indicating returns have been shrinking for every yuan the company generates as revenue.
One of the biggest hits may have come from Morgan Stanley, which downgraded the stock from an "overweight" rating to "equal weight" following the results – the equivalent of a downgrade from "buy" to "hold." The investment banking giant also significantly slashed its price target by more than half from $19 to $7.50. That's roughly in line with OneConnect's stock, which now trades just below $5 per share – just a quarter of where it stood six months ago.
But the key to understanding the biggest investor concern may come by looking at Ping An, OneConnect's de facto parent. In this instance, it appears OneConnect is trying very hard to assert its independence from its huge parent but having very limited success.
OneConnect was initially Ping An's financial technology arm when it was spun off as a separate company in 2017. It has relied heavily on Ping An as a major customer ever since.
In the prospectus from its December 2019 IPO, OneConnect stated:
"We and Ping An Group cooperate under a strategic cooperation agreement with a term extending until 10 years after completion of our initial public offering, subject to Ping An Group continuing to hold or beneficially own at least 30% of our shares. Ping An Group is also our most important customer and supplier and is our principal shareholder."
Investors often favor such spinoffs because their products and services have been incubated with resources from wealthy parent companies and have been tested by the market. In many cases such spinoffs outperform the overall market.
But as with many things, spinoffs are a coin with two sides. According to its prospectus, OneConnect received 40.5% of its revenue from Ping An in 2017 and 37.3% in 2018. While its reliance appeared to be lessening over that time, it reported its revenue from Ping An grew to 43.6% of its total in the nine months through September 2019 just before its IPO.
Wrong Direction
It's very likely that investors were unsettled by that heavy reliance that grew further still to 58% of OneConnect's 968 million yuan in revenue during this year's second quarter. What's more, another 89.5 million yuan came from Lufax, Ping An's fintech affiliate, meaning revenue from Ping An-related sources accounted for over two-thirds of OneConnect's total in the latest quarter.
OneConnect certainly doesn't lack for big-name customers, which include familiar financial names like China Guangfa Bank, Bank of Beijing, Bank of Shanghai, the Hong Kong Monetary Authority and CIMB. In fact, at the time of its IPO OneConnect boasted having more than 3,000 customers in its prospectus, though it noted many were non-paying. Thus analysts may have begun to question why the company hasn't been able to convert more of those to paying customers.
Beijing's recent crackdown on U.S.-listed Chinese companies hasn't helped either. The latest clampdown has focused on data security and corporate structure. The former of those two factors has investors worried that fintech companies like OneConnect could be vulnerable due to their access to huge amounts of sensitive individual data from their role serving financial institutions.
Like most of its U.S.-listed Chinese counterparts, OneConnect uses a corporate structure called variable interest entity (VIE), which has also come under scrutiny by Chinese regulators. Most such companies refer to the VIE structure in the "risks" section of their IPO prospectuses and OneConnect was no exception.
"It is uncertain whether any new PRC laws or regulations relating to VIE structures such as ours will be adopted or if adopted, what they would provide," it said in its prospectus in 2019. "If the PRC government finds that the (structure does) not comply with PRC government restrictions on foreign investment in our businesses, we could be subject to severe penalties, including being prohibited from continuing operations."
The result of all those concerns has been an offloading of OneConnect stock. Cathie Wood, the head of Ark Investment Management, dubbed by some as "Queen of the Bull Market", had sold nearly all her Chinese stocks by the end of July, according to media reports. SoftBank Group, an early investor in e-commerce giant Alibaba and another China bull, has also just announced a pause for its investments in China, citing lack of clarity in many situations.
OneConnect isn't the only victim, with other Chinese fintech firms also getting caught up in the regulatory storm. Shares of online lending specialist LexinFintech have lost half their value since late June, while the similar FinVolution Group has also seen its shares lose about a third of their value over that time.
The selloff has pushed valuations to bargain-basement levels. LexinFintech's current price-to-earnings (PE) ratio stands at just 5, while FinVolution is just slightly higher at 6. Of course it's impossible to calculate such a ratio for OneConnect, since the company has been loss-making for most of its brief lifetime and isn't expected to become profitable anytime soon.
OneConnect's affiliation with the powerful and well-connected Ping An could help to shield it from the worst effects of the regulatory storm, at least for now. But that cloud will continue hanging over nearly all U.S.-listed Chinese companies for the time being. Investors are clearly aware of that, and may be avoiding names like OneConnect that not only face such regulatory risk but are also exposed to more conventional business risks like too much reliance on a single customer.
To subscribe to Bamboo Works weekly newsletter, click here