Planet Image seeks to impress investors with its 'white label' printer cartridges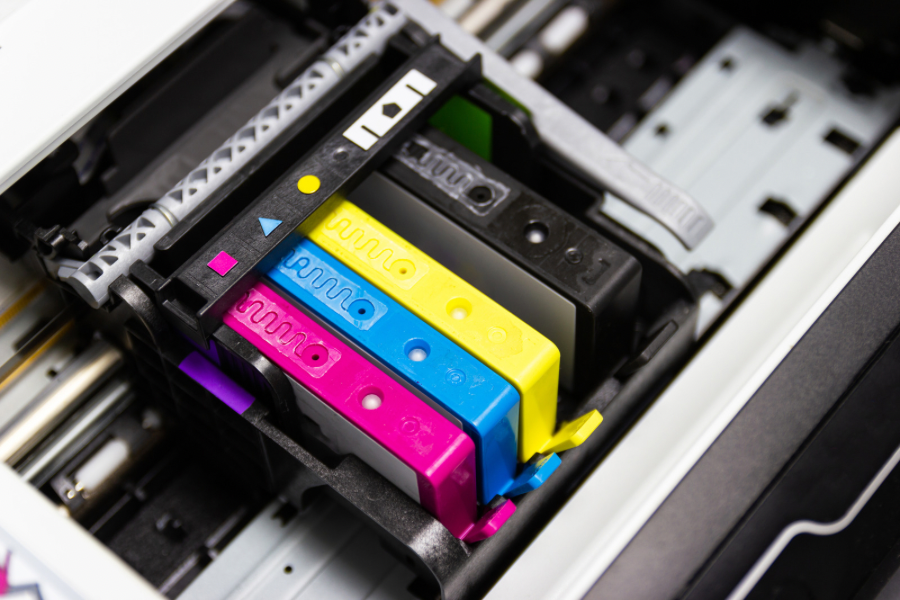 The world's leading maker of ink cartridges for use in big-name printer brands could raise up to $24 million in a New York listing, valuing the company at nearly $300 million
Key Takeaways:
Planet Image has filed for a New York IPO, though its updated prospectus removed an earlier fundraising target of about $24 million
The company's revenue was flat last year from 2021 levels, but it posted strong profit growth on price hikes, a weak yuan and lower shipping costs
By Doug Young
So-called "white label" printer ink cartridges have long been the subject of love-hate relationship for consumers.
On the one hand, they are typically much cheaper than cartridges officially authorized by big name printer makers like HP (HPQ.US) and Canon (7751.T), whose printer businesses make much of their profits from such cartridges. But such no-name products are often unreliable, meaning you may have to buy more than one just to get one that works.
Now, the world's top maker of such cartridges is getting set to give investors another reason to love or hate this product category, depending on how the stock does if and when it makes it to market. This "printed in toner ink" listing is coming from Planet Image International Ltd. (YIBO.US), whose financials are most notable for the company's big profit potential rather than its revenue growth.
Planet Image first filed its plan to list on the Nasdaq on March 16, saying it planned to sell 6 million shares for $4 to $5 apiece, raising net proceeds of up to $24 million. That would value the company at about $300 million at the top of the range.
Interestingly, the company filed an updated prospectus last week that had all of those figures deleted. The removal looks potentially related to the naming of Tiger Securities as the new underwriter, replacing another small brokerage called Network 1 Financial Securities.
As the investment banking arm of UP Fintech's (TIGR.US) Tiger Brokers, Tiger Securities is fairly well known and connected in China, its original home. Thus, Tiger's naming as the new underwriter could indicate Planet Image might be planning to upgrade its listing to raise more funds, and perhaps could be seeking a higher valuation as well.
The listing would be at least the second in the U.S. for Tiger since Chinese IPOs in New York accelerated late last year, ending a drought of more than a year due to a dispute between the U.S. and Chinese securities regulators that has now largely been resolved. Previously, Tiger was one of several big-name investment banks that underwrote the January IPO for QuantaSing (QSG.US), an adult education company that raised $41 million.
All that said, we'll take a deeper dive next into Planet Image's updated prospectus and offer our view on how the listing might fare, as well as the company's longer-term prospects.
Planet Image was founded in 2011 in East China's Jiangxi province. There's no real discussion of its development in terms of product quality, which is a key factor for this kind of "white label" product maker. But the prospectus implies that at some point Planet Image went from being just another knockoff printer cartridge maker with the usual high failure rates, to a maker of more reliable products that could sell well in the competitive and quality-conscious U.S. and European markets.
High-risk play?
There's no discussion of customer complaint rates or failure rates for the company's products in the prospectus, so it's hard to gage how big a risk that factor could pose to the company's longer-term prospects. At the same time, companies like HP and Canon are almost certainly trying to develop printers that could potentially be difficult for third-parties like Planet Image to make cartridges for, which, if successful, could have a huge impact on the Chinese company.
Planet Image's prospectus cites third-party data saying it is currently the world's biggest maker of such "white label" cartridges with 11% of the market. It noted that it is the top seller of such cartridges in the U.S. and Europe, and its prospectus shows that it generated 54% of its sales in North America last year and another 40% in Europe.
Its actual sales growth isn't very impressive. The company logged $142.1 million in sales last year, which was up just slightly from the $141.5 million in 2021. But its profit was far stronger, rising 47% to $7.2 million from $4.9 million over the same period. Even more impressive, the company's operating profit, which doesn't include items like changes in fair value of its derivative instruments, more than tripled to $11.3 million last year from $3.1 million in 2021.
Planet Image attributed a mix of factors to the strong profit improvement, mostly one-time events, which helped to boost its overall gross margin to 38.7% from 34.5% in 2021. Those factors included a strong U.S. dollar, which lowered costs for its main manufacturing base in China, as well as lower freight costs as shipping prices finally came down last year after a huge spike at the start of the pandemic. The company also cited price hikes and growing popularity of its products, two factors that seem to hint at a growing reputation for quality that we mentioned earlier.
Such a growing reputation as a strong alternative for manufacturer-authorized cartridges could hint at the potential for stronger revenue growth going forward. At the same time, we expect that profit growth could slow due to the one-time nature of many of the factors behind last year's big gains.
The $300 million valuation we mentioned earlier, combined with last year's profit, would give Planet Image a price-to-earnings ratio (P/E) of about 37 if the shares priced at the middle of the original $4 to $5 range. That looks quite pricey compared to the 13 for Canon and the 12 for HP, though the figure would come down somewhat if its profit keeps growing.
For an indication of how this listing might do, we could look at Chinese logistics provider Jayud Global Logistics (JYD.US), which raised a modest $5 million when it made its own New York trading debut last Friday. The stock closed up a solid 26% on its first trading day, but gave back most of that on Monday to close at $4.07, just a tad above the $4 IPO price.
That seems to show that U.S. investors are still undecided about Chinese IPOs right now. We expect that Planet Image could get a slightly warmer reception than Jayud due to its global focus and leading position in a relatively large market. But the risk factors we mentioned will also weigh on the stock, probably limiting its potential for big gains if and when it makes it to market.
To subscribe to Bamboo Works free weekly newsletter, click here