Big Banks Test the Waters for New China Listings With QuantaSing IPO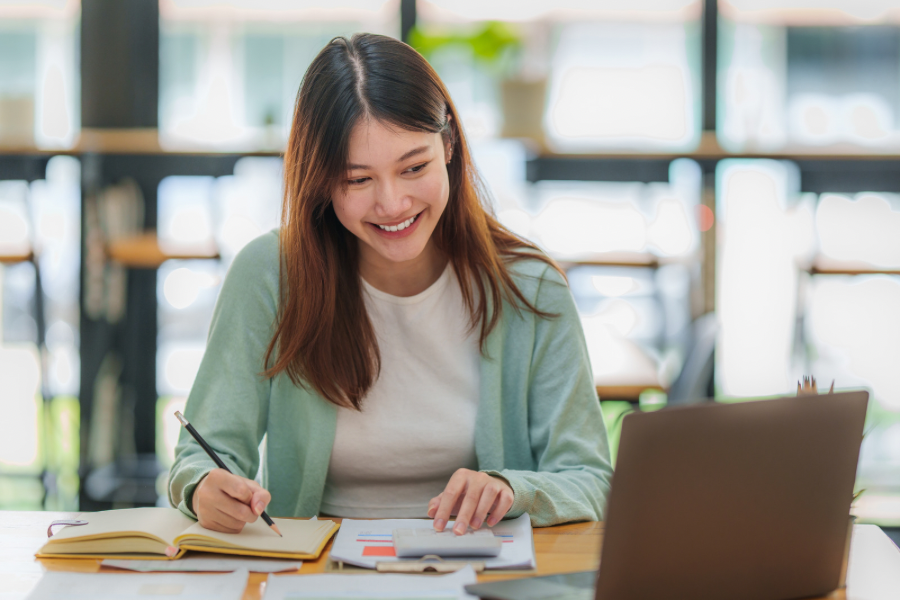 The adult education specialist's IPO underwriters include Citigroup, as well as two of China's biggest investment banks
Key Takeaways:
Investment banking majors Citigroup and China's CICC and CLSA are sponsoring a new IPO by QuantaSing to raise up to $44 million
The deal is the first new U.S. listing by a Chinese company backed by the big banks since the U.S. and Chinese securities regulators resolved a key dispute last August
By Doug Young
After hiding in the shadows for nearly two years, the big-name investment banks are quietly testing the waters for a return to underwriting Chinese IPOs in New York. That's the big story in an IPO filing by QuantaSing Group Ltd. (QSG.US), an adult education company whose newly filed listing plan is most notable for the big names sponsoring it than anything else.
The offering is being underwritten by U.S. giant Citigroup, as well as leading Chinese investment bank CICC, and CLSA, which is owned by leading Chinese brokerage Citic Securities. The list of sponsors also includes Tiger Brokers, one of China's leading underwriters with strong ties to smaller retail investors, according to the latest copy of its prospectus filed late last week.
QuantaSing actually made its first public filing on Dec. 20, and filed an updated copy of its prospectus last Friday. China watchers will know the earlier date was just days after the U.S. securities watchdog's accounting arm gave a positive review to its first tests of a new deal giving it access to China-based auditors of U.S.-listed Chinese firms.
Before that, the U.S. and Chinese securities regulators were at loggerheads for a decade over such access. The U.S. said it needed such access to ensure the honesty of New York-listed Chinese companies. But China said information held by such auditors was state secrets. The U.S. finally threatened to delist the more than 200 Chinese companies listed into New York, prompting the two sides to finally negotiate a historic information-sharing agreement last August.
The positive mid-December review from the U.S. Public Company Accounting Oversight Board (PCAOB) was the clearest signal yet that the delisting risk has been averted. This new IPO filing by QuantaSing seems to confirm the big investment banks also see it that way, ending a pause to their new IPO sponsorships dating back to the summer of 2021.
Perhaps most significant is the inclusion of three major Chinese names as this deal's underwriters, since such companies are especially risk-averse and will rarely do anything that they think could harm their relationships with their home regulators.
Big-name banks Citi, CICC and BofA Securities also recently underwrote the successful IPO for another company, Atour (ATAT.US), helping the high-end hotel operator raise about $52 million in November. But Atour actually first filed to list back in June 2021 just as all the controversy was erupting. What's more, the final amount it raised was well below its original $350 million target.
QuantaSing's fundraising target is similarly modest, with the company filing to issue 3.25 million American depositary shares (ADSs) for $11.50 to $13.50 each. That would raise about $44 million if the shares price at upper end of that range, giving the company a market cap of nearly $750 million.
We were slightly surprised so many big-name banks were underwriting this kind of small deal, which would more typically have just one or two sponsors. That makes the deal look more like a test case, rather than a real money-making deal, as the big banks return to the business.
Adult education
With all that broader background in mind, we'll spend the second half of this review looking at QuantaSing's actual business, as well as its recent financials. It seems quite appropriate that the big banks' first new IPO is coming from an education company whose main focus is financial literacy for adults.
Chinese adults are typically far less financially savvy than their western counterparts due to the relative youth of China's financial markets. Accordingly, such services should be in relatively high demand in the country. At the same time, the company's focus keeps it safely away from tutoring for younger K-12 students, which was the focus of a major crackdown in 2021 that put many companies out of business and left the remaining ones scrambling to find new business models.
QuantaSing is pricing itself quite similarly to its peers, seeking a price-to-sales (P/S) ratio of 1.47 to 1.73, depending on where its shares price. Similar-sized online education specialists Youdao (DAO.US) and Zhihu (ZH.US) currently trade at P/S ratios of 1.35 and 1.52, respectively, while more traditional vocational school operator China Education Group (0839.HK) trades at a much higher 5.43 times.
That discrepancy owes partly to the fact that the online specialists are all losing money, whereas China Education Group is quite profitable.
QuantaSing is also quite young, spun off from a conglomerate called Witty Network in 2019, the same year it launched its core financial literacy education courses that currently account for about 80% of its business.
The company's revenue grew 63% to 2.87 billion yuan ($427 million) in its fiscal year through June 2022. But the growth went into reverse in its latest reporting quarter, with the figure dropping 11.4% in the three months through September to 659.4 million yuan. QuantaSing blamed the decline on its diversion of marketing resources to newer businesses, though we suspect weakness in China's financial markets may have also cooled demand for financial literacy courses.
The company has been mostly money-losing in its brief history, including a 233.4 million yuan loss for its fiscal year through June 2022 and a 97.3 million yuan loss for the three months to September last year. But notably, it did record an adjusted profit of 58 million yuan, which typically excludes non-cash items like costs related to share-based compensation, in its fiscal year through June 2022. But it posted an adjusted loss again for the three months to September last year.
Still, the adjusted profit for its most recent fiscal year seems to show the company is probably not too far from sustainable net profits. Reflecting its comfortable position, QuantaSing's cash grew to 450 million yuan by the end of September last year from 266 million yuan three months earlier, and the figure should climb higher still with new proceeds from the IPO.
At the end of the day, this particular offering looks relatively interesting due to QuantaSing's position in a sector with big growth potential and the company's proximity to sustainable profits. But the bigger significance lies in the deal's big-bank backers, which are likely to roll out a string of much bigger offerings in the months ahead for other Chinese firms whose listing plans were previously delayed.
To subscribe to Bamboo Works free weekly newsletter, click here