Pet Specialist Boqii: Industry Consolidator or Forever Just a Pet Project?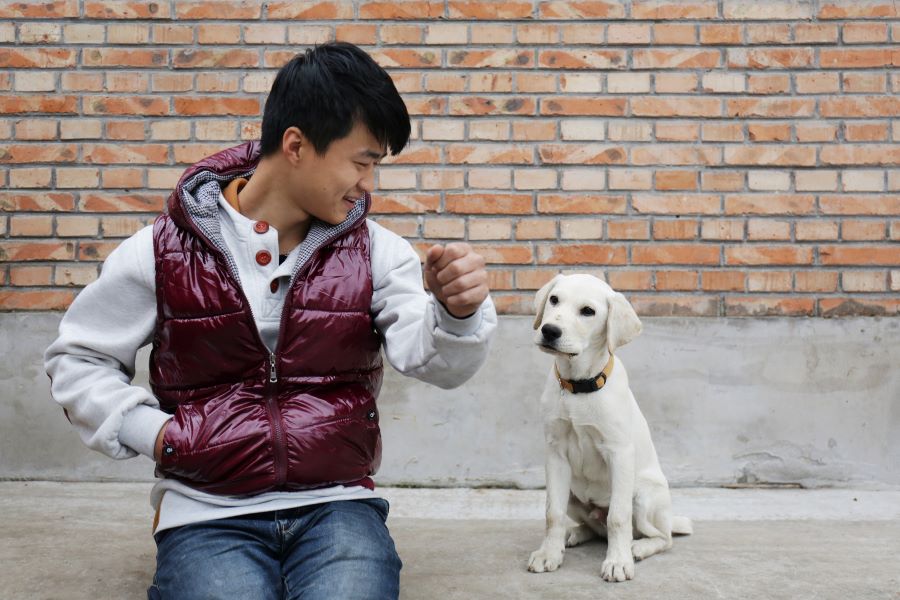 Despite its industry-leading position, company controls just 2% of China's highly fragmented pet care market expected to reach $70 billion in annual sales by 2024
Key Takeaways
Boqii's first brick-and-mortar store opening marks its latest move into "new retail" model integrating online and offline sources in pet supply chain
Company faces biggest competition from generic e-commerce sellers and supermarkets
By Eric Auchard
Online camaraderie with fellow pet owners is nice, but there's just no substitute for real-world touching and feeling of the thousands of products to pamper, feed and groom those same furry friends.
That's the message coming from Boqii Holding Ltd. (NYSE: BQ), which opened its first branded brick-and-mortar store last week as the online pet community-turned-retailer seeks to raise both its real-world profile as well as its top-line revenue. The move adds to the company's growing efforts to supplement its core online presence with traditional stores.
Shanghai-based Boqii said its flagship store at the busy Jing'an IMIX Park shopping mall offers pet enthusiasts a one-stop shop for the kinds of things they crave, including products like food and accessories, and services like training and healthcare for their canine and feline family members.
Founded 12 years ago as an online encyclopaedia for pet lovers, Boqii has spearheaded the growth of China's pet economy by catering to an increasingly affluent group of animal lovers, especially among women, millennials and married couples. But in its long rise to prominence, the company has been confronted with the challenge faced by similarly popular sites, namely how to make money from its big user base.
Responding to that challenge, the company has grown from a pet education community into China's largest pet-focused online retailer by delivering food, vitamins, treats, shampoo, clothing and beds, among its many offerings.
The question is whether the transformation really represents a "new retail" model Boqii described in the prospectus from its IPO last year. That strategy involves the integration of online and offline retail, logistics and big data to create its techie-sounding "pet ecosystem,", or more simply put, a path to market dominance.
Since 2013, Boqii has become a major provider of services to pet stores and hospitals, including foster care, grooming, sterilization, and veterinary health services. It also distributes products to more than 15,000 pet stores and hospitals in 250 cities in China, according to its prospectus. It keeps its pet store clients close by providing free software as a service (SaaS) to help stores digitalize and optimize their supply chains and in-store management.
Its online-offline integration doesn't stop there. Since 2017, it has also moved upstream to take a 7.2% stake in Shuangan, a leading pet food manufacturer in China, which is now the main producer of Boqii's private label pet food brands. Its offline aspirations reached another high point in 2019 when it took a 23.6% stake in PetDog, China's largest pet store franchise by store count.
Boqii's biggest challenge doesn't come from other specialists, but rather from vastly larger supermarkets and generic e-commerce platforms offering highly competitive prices. Roughly two-thirds of online pet retail goods are sold through such generic e-commerce platforms, while Boqii's gross merchandise volume was less than 2% of pet goods sold in 2019, its prospectus showed.
Still, the U.S. market shows there's a place for specialist pet care players like the country's own Chewy in online and PetSmart and Petco in brick-and-mortar stores.
Still a Puppy
While a leader in its niche, Boqii remains relatively tiny as a company. Revenue for its latest reporting quarter through December totalled a modest 312.9 million yuan ($48 million), up 23% year-on-year. It posted a loss of 81.9 million yuan for the period, widening from a 56.4 million yuan loss a year earlier.
Boqii sold shares for its New York IPO at $10 last September, and has seen them lose more than half their value since then to their latest close of $4.12, giving it a pet-sized valuation of $370 million. The shares did trade as high as $12.45 in February before a broader China tech sell-off, suggesting the stock could have room to recover as market conditions improve.
At $67.83, U.S. pet products stock Chewy, a spin-off of privately held PetSmart, remains twice the price of its 2019 IPO, despite having lost half its value since a similar February sell-off. Its much larger annual revenue of $7.1 billion last year and market cap of $30 billion, even as it also loses money, suggests there's plenty of room for Boqii to grow if it can realize its potential.
Among Chinese peers, shares of Shenzhen-listed pet food maker Yantai China Pet Foods Co. (002891.SZ), with a market cap of 9.3 billion yuan, touched record levels at the start of 2021, before settling to their current level that is still twice that of a year ago. Another peer, venture-backed New Ruipeng Pet Medical Group, also scored new funding that valued it at 30 billion yuan the same week as Boqii's IPO, according to Crunchbase data.
Pet care in China remains a fragmented niche business that is ripe for consolidation. The sector – consisting mostly of food and services – is expected to post compounded annual growth of 17% between 2019 and 2024, by which time it should be worth 449.5 billion yuan annually, Frost & Sullivan estimates.
First-time pet owners make up 80% of the market, with 22.8% of Chinese households owning a pet in 2019, Frost & Sullivan said, suggesting sizeable room for growth.
Offline revenue remains around 58% of the total retail market, with 112,500 individually operated pet stores and hospitals. Boqii argues that the fragmented landscape is destined to gradually transform into chain stores, potentially positioning itself as a market consolidator with its new brick-and-mortar store brand.
Despite its growing moves into traditional retailing, Boqii is by no means walking away from its vibrant online communities, which act as a gateway for first-time pet owners as well as hardcore fans. Last week, it announced a strategic partnership with Chinese short-video giant Kuaishou (1024.HK) to develop pet care videos seeking to convert more users into buyers.
Boqii had around 23 million registered users at the end of 2019 and 3.5 million average monthly active users in the nine months ended Dec. 31, 2019. Its latest earnings report showed it had 1.5 million active buyers at the end of last year, up 21% from a year earlier.
For the foreseeable future, Boqii's true flagship stores will remain online, where it is a featured retailer on Tmall, JD.com and Pinduoduo and operates its own ecommerce site, Boqii Mall.
To subscribe to Bamboo Works weekly newsletter, click here