Online Drug Supplier 111 Finds Tonic in B2B Focus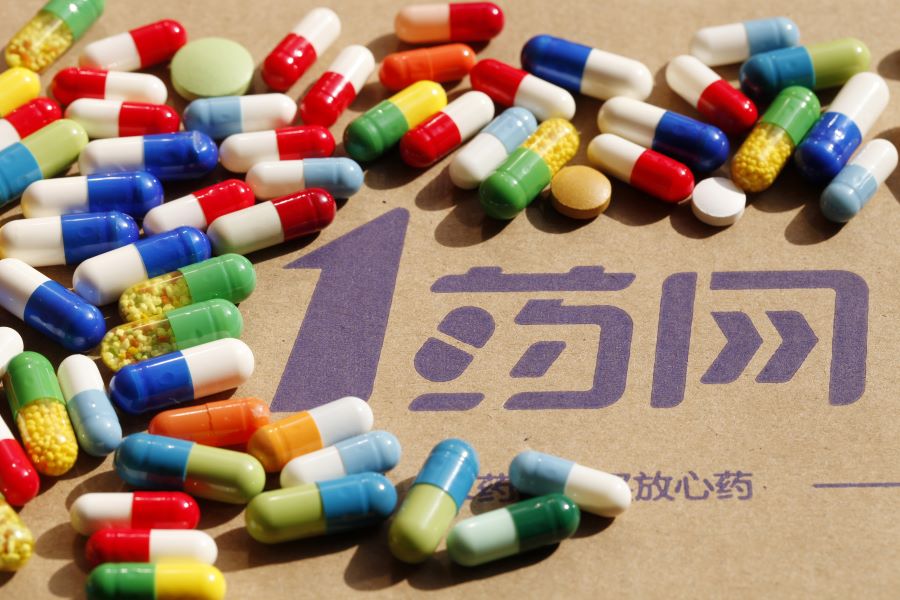 Company adds two fulfillment centers, inks deal with cancer drug maker BeiGene, in drive to consolidate its place as premier B2B specialist
Key takeaways
111 Inc.'s aggressive pursuit of partnerships with global drug makers and expansion of its regional logistics centers bodes well for its B2B business growth
The company may have to further expand its consumer-focused online healthcare services if it wants to truly compete with omnichannels like Alibaba Health and JD Health.
By Richard Barbarossa
Online drug and healthcare services provider 111 Inc. (Nasdaq: YI) is rapidly building out its nationwide supply network and securing partnerships with more drug makers as it seeks to serve more of its core business customers that buy their medicines online.
The operator of one of China's largest online pharmacy networks announced last week it had added two new fulfillment centers in the northwestern city of Xi'an and in the northeastern city of Shenyang to bolster its distribution in the country's north, bringing its national total to eight such centers.
Despite the huge potential of China's market for online healthcare products and services for consumers, 111's business remains firmly in the realm of working with other businesses.
Some 90% of its revenue comes from its B2B business, whereby it sells directly to more than 300,000 pharmacies, including independents, chains and in-house pharmacies within clinics and private hospitals. That means it needs an efficient and comprehensive network capable of delivering large volumes of a wide array of drugs to drive its future growth.
Its expanded logistics network has helped to bolster its gross margins in both its B2B business, as well as its much smaller businesses selling to consumers. That B2C business includes its platform where third-party sellers can offer their products and services, including doctor consultations
Its fulfillment costs as a percentage of net revenue improved by a full percentage point from 3.6% in the fourth quarter of 2019 to 2.6% in last year's fourth quarter, according to its latest quarterly results announced last week. That helped 111's 2020 gross margin rise to 20.1% from 18.1% over that time. The company reported a 130 million yuan ($20 million) loss in last year's fourth quarter. But it noted the loss was equal to 4.9% of revenues, which was sharply lower than 11.7% of revenue a year earlier.
A mean and lean logistics network and efficient online channels will be critical for 111 as it goes head-to-head with China's online healthcare giants, including B2B and B2C services backed by e-commerce behemoths Alibaba and JD.com. Alibaba Health Information Technology Ltd. (HKEx: 0241) and the recently-listed JD Health (HKEx: 6618) both boast some of the largest e-commerce networks on the planet and have poured huge sums into building out their national online healthcare and pharmaceutical networks.
Focus on B2B
Despite such major competition, 111 fared fairly well last year by focusing on its strength in selling drugs directly to other businesses online. Its annual revenue more than doubled from 2019 to 8.2 billion yuan last year, though the growth slowed to 96% in the fourth quarter. Still, that outpaced 74% growth for Alibaba Health, which focuses on both B2C and B2B and posted revenue of 7.16 billion yuan in the first half of last year. JD Health, which gets most of its revenue from online drug sales, reported 8.7 billion yuan in revenue in last year's first half, up by a similar 76%.
Like 111, JD Health is currently losing money. But AliHealth became profitable in the first half of last year, after reporting a loss for the same period of 2019.
111 Inc. has proven popular with investors lately, with its shares more than doubling to $14.35 since the start of this year. Such gains have been common among online medical service providers as investors cheer their potential, especially in light of the Covid-19 pandemic that pushed many buying activities online. The strong performance marks a turnaround for the company, whose shares largely languished after their 2018 IPO and only now have returned to around their listing price of $14.
With demand for quality healthcare soaring in China on the back of an aging population and rising incomes, the sector is seeing drug sales and patient consultations move increasingly online. The migration is being driven by regulatory reforms from a government recognizing the potency of making such products and services available online to lower costs of treatment and address inequalities in healthcare between urban and rural areas.
Online retail drug retail sales in China are forecast to reach 177 billion yuan by 2028, accounting for about 30.8% of total sales, according to a report last year by Deloitte. Within that total, prescription drug sales are expected to grow annually by almost 60%, while over-the-counter medicines should grow by a healthy 32%, the report said.
Online drug suppliers like 111 got a key boost from China's Drug Administration Law of November 2019, which legalized the sale of prescription drugs by pharmaceutical developers, manufacturers, sellers and third-party e-commerce platforms. That essentially ended the near-monopoly that hospitals previously had on such sales, paving the way for online sellers to move in. The Covid-19 outbreak, which left many people housebound, shifted the online movement into overdrive.
Up to 87.6% of China's outpatient drug sales can be conducted outside hospitals and up to 32.5% of that figure can be distributed online, estimated Frost & Sullivan report, in JD Health's prospectus.
Online pharmacies are also encroaching on traditional hospital territory by forming their own strategic partnerships with drug makers. 111 has been active on that front, signing agreements with 330 such drug makers by the end of last year, up 76% from a year earlier.
Indicative of that aggressive push, 111 last week announced a strategic cooperation agreement with cancer drug maker BeiGene Ltd. (Nasdaq: BGNE; HKEx: 6160), which will see them leverage "supply chain network, data-driven AI solutions, such as digital advertising, and online and offline direct-to-patient (DTP) delivery of medicines to create a unique oncology management platform."
The partnership gives 111 access to a specialized field of medicine in the China market, where cancer patients account for 23.7% of the world's total and where 3 million people died of cancer last year, 30% of the global total. BeiGene aggressively markets two internally discovered oncology medicines in its home China market, and has plans to similarly promote other oncology products licensed from foreign drug makers including Amgen, Bristol Myers Squibb's Celgene Logistics Sàrl and EUSA Pharma.
To subscribe to Bamboo Works weekly newsletter, click here