No Beauty in Cosmetic Surgery Specialist So-Young's Latest Earnings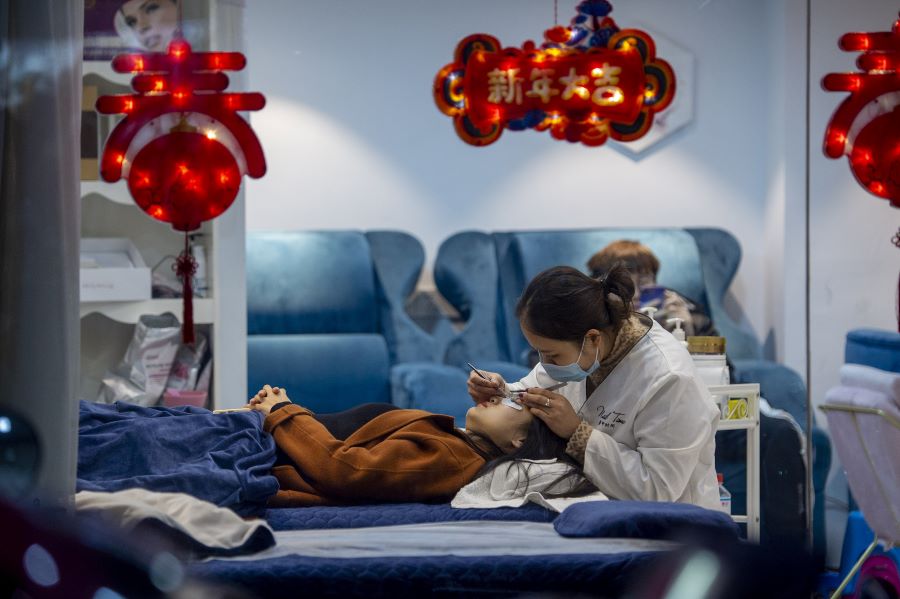 Company posts strong user growth in last year's fourth quarter, but revenue expanded far slower and profits plunged due to rising costs
Key Takeaways:
So-Young is gaining traction as a leading marketplace for information and services from China's cosmetic surgery sector
The company will face difficulty monetizing its business due to the industry's fragmented state, with meaningful consolidation still likely several years away
By Doug Young
Cosmetic surgery specialist So-Young International Inc. (Nasdaq: SY) has just reported its latest quarterly results, and – puns aside – they weren't pretty.
That's a bigger theme for cosmetic-surgery specialists in general over the past year, as such non-essential procedures are among the first things people delayed during the global pandemic. Not to mention that many of the clinics where such surgeries are performed have been closed for much of the last year.
Still, investors didn't respond well to So-Young's latest results, though it's one of the few members of its class that continued to earn a profit last year. The stock sank nearly 17% after the results came out, putting the company dangerously close to losing its "unicorn" status by dragging its market value down to just a shade over the $1 billion threshold.
So-Young posted attractive growth in almost all departments, except for the two that matter most: top-line revenue and bottom-line profit.
The bigger picture seems to be that lots of people in China are interested in cosmetic surgery, but far fewer want to pay third-party platforms like So-Young for intermediary services like acting as middleman between patients and clinics. This isn't too surprising, as China is famous for people and businesses trying to cut out such middlemen to lower consumer costs and boost company profits.
The one potential silver lining, at least for So-Young, is that China's cosmetic surgery sector is quite chaotic and fragmented at the moment. That means there really is a need for gatekeepers like So-Young that can separate the real deals from the fraudsters. The industry is also sorely in need of consolidation, meaning So-Young could profit handsomely if and when some major national players emerge it could partner with or acquire.
A white paper on the industry released last month by one such potential partner, New York-listed cosmetic surgery clinic operator Aesthetic Medical International (Nasdaq: AIH), pointed out that the industry in China is now worth about $30 billion a year and is expected to grow more than 20% annually over the next few years.
"However, it should also be noted that the market – teeming with a large number of players, many of which are small-scaled – is characterized by considerable deficiencies and non-compliance," the Shenzhen-based company wrote, using the occasion to point out it was well-positioned to become a consolidator and perhaps someday emerge as a major national player.
Perhaps that day will come in the not-too-distant future. But at least for now So-Young investors will need to wait. The company listed its shares on the Nasdaq in May 2019 at an IPO price of $13.80. Since then the stock has been on a roller coaster ride, gaining nearly 50% right after its debut but later hitting a couple of valleys that took it as much as 35% below the offer price. Following the Monday selloff, its stock now trades about 27% below its listing price.
Lots of Traffic, But Fewer Buyers
Investors were probably hoping to see some strong growth numbers from So-Young in last year's fourth quarter, as the nation's taming of its Covid outbreak allowed life in China to largely return to normal. They got that kind of growth in mobile monthly average users (MAUs), which shot up 142.3% year-on-year to 8.9 million during the quarter, according to its report. The number of medical service providers on its platform also grew by a healthy 40.5% to 4,746.
But the company's top and bottom lines were much less-impressive. Its revenue grew by a modest 18.6% to 424.6 million yuan ($65 million), while its profit plunged by nearly half to 37.7 million yuan. The main culprit behind the profit erosion was operating expenses, which rose nearly 50% during the quarter – far faster than the company's revenue growth.
Perhaps most disappointing was the company's disclosure that the value of purchase transactions over its platform, a major revenues source, actually fell 10% in the fourth quarter year-on-year to 969 million yuan. That contrasts sharply with 67% growth in such transactions in the fourth quarter of 2019.
The company tried to console investors by forecasting its revenue would rise by 75% to 80% in the current quarter to between 320 million yuan and 330 million. But we should note that much of China was under lockdown for two out of the three months in the first quarter of 2020, meaning most businesses were closed and cosmetic surgery was pretty much shut down at that time.
In valuation terms, So-Young's stock currently trades at a frothy price-to-earnings (PE) ratio of nearly 200 due to its profit plunge last year. The figure becomes a much more attractive 15 if calculated on the basis of its heathier 2019 profit before the pandemic. By comparison global peer Inmode (NYSE: INMD), which managed to post strong profit growth last year despite the pandemic, now trades at 41. And as we've previously pointed out, most companies from this group lost money last year due to the unusual global situation.
All that said, the bottom line for So-Young does seem to be that this is a company just waiting for the right time to blossom. It's still in winter due to a number of factors, including the pandemic, the fragmented state of China's cosmetic surgery sector and consumer unwillingness to pay for quality information. That spring should ultimately come as China's industry matures. The bigger question will be whether So-Young can hold on until then.
To subscribe to Bamboo Works weekly newsletter, click here