New Ruipeng Trots Out 'Pet Project' IPO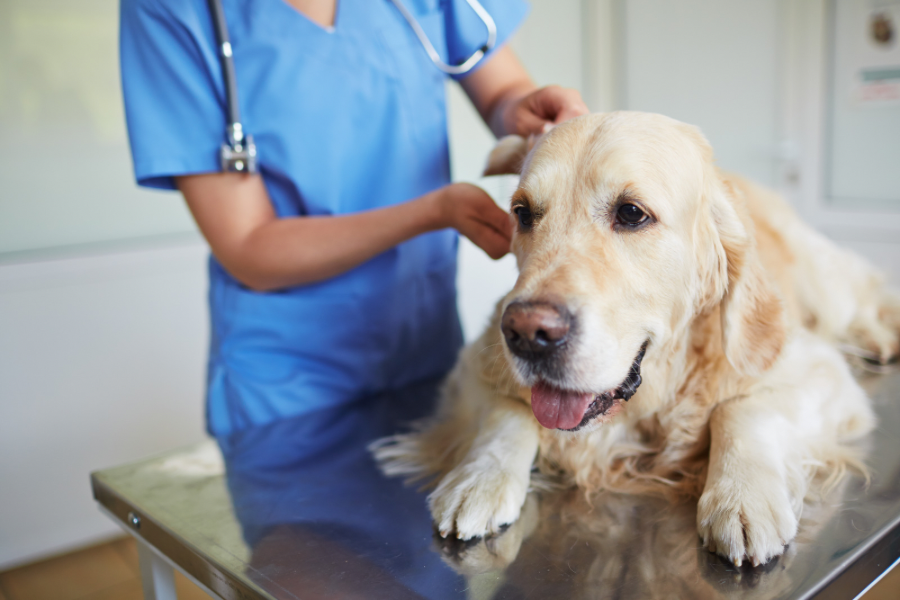 China's largest provider of pet products and services could raise as much as $400 million from its plan to list in New York
Key Takeaways:
New Ruipeng has filed for a New York IPO that could value the company at up to $4 billion, as major Chinese listings in New York resume after a pause of more than a year
The pet services provider's revenue was growing strongly through 2021, but slowed sharply during China's strict Covid controls late last year, forcing it to shutter about 100 facilities
By Doug Young
A new "pet project" is trotting its way from China to Wall Street, with potential to become the biggest new Chinese IPO in New York in more than a year.
This particular project comes from New Ruipeng Pet Group Inc., which looks like an interesting bet on the huge potential of China's fast-growing pet market. That's because the company is head-and-tail above its rivals, operating three times more pet clinics and hospitals than its nine closest rivals combined.
But this project also comes with a major choke collar in the form of a sudden contraction in Ruipeng's business at the end of last year. China watchers will know that Ruipeng certainly wasn't alone in experiencing such a contraction, as the nation imposed some of its toughest-ever measures to control the spread of Covid in October and November.
Those measures forced many to stay at home, meaning they couldn't take their pets to clinics, even if they wanted to. What's more, China's sudden scrapping of its "zero Covid" policy in early December led to huge outbreaks of the illness, again prohibiting many people from taking sick pets to pet hospitals.
All that said, one of the biggest questions investors will need to consider is whether Ruipeng will quickly bounce back as Chinese society gradually returns to more normal conditions in the months ahead. From our position in Shanghai, we would say such a rebound is likely, as things are quickly returning to normal already. The major caveat is the potential for a longer economic downturn, which would typically see people rein in spending on more discretionary items such as pet care.
We'll examine the recent downturn shortly, but will begin with some data in Ruipeng's prospectus filed last week that shows just how much potential China's pet market holds. Third-party data in the document says China is already the world's second-largest pet market, with pet care spending set to reach 135.6 billion yuan ($20 billion) in 2026, up from just 20 billion yuan in 2015.
Ruipeng says it's the clear leader in the market, lapping up 30% of all spending on pets in China's largest first- and second-tier cities in 2021. The company operated 23 pet hospital brands and 1,887 pet hospitals at end 2021. In addition, Ruipeng also offers supply chain and marketing services for other providers of pet products and services.
It also points out there's still huge room for growth in a young Chinese pet market that has really just emerged in the last two decades. That's because pet ownership per household in China was just 23.7% in 2021, versus a much higher 69.7% for the more mature U.S. market. Pet owners in China's largest cities also spent just 4,700 yuan on average on their furry friends each year in 2021, or about 58% of the figure for U.S. pet owners.
Mega deal
Having established that China indeed holds lots of potential for pet care providers, and Ruipeng is the market leader, we'll zoom in on the actual deal and Ruipeng's financials that show a company that was growing quite fast until last year.
Ruipeng didn't provide any fundraising targets, but its prospectus showed that four heavyweights – Morgan Stanley, Credit Suisse, UBS and leading Chinese investment bank CICC – are underwriting the deal. Those big banks were noticeably absent from such listings over the last-year-and-a-half due to a number of controversies involving U.S.-listed Chinese companies.
But their names are suddenly returning to a flurry of new listing applications in the last few weeks, following the resolution of most of the controversies by late last year. The inclusion of four such big investment banks on this listing indicates it should be relatively large, almost certainly above $100 million and quite possibly as large as $400 million.
That leads us to Ruipeng's financials, which show its revenue grew 59% to 4.78 billion yuan in 2021 from 3 billion yuan the previous year. But the growth slowed sharply to about 27% in the first nine months of last year, when it posted 4.3 billion in revenue versus 3.4 billion yuan in the year-ago period. What's more, the company forecast the full-year growth rate for 2022 will probably come in even lower due to all the fourth-quarter Covid disruptions.
Ruipeng said revenue for the first 11 months of last year totaled between 5.2 billion yuan and 5.3 billion yuan, so we can forecast its final annual revenue will be about 5.7 billion yuan. At the same time, global peers like Chewy (CHWY.US), Freshpet (FRPT.US) and Elanco Animal Health (ELAN.US) have price to sales (P/S) ratios ranging anywhere from 1.5 to as high as 5.
Using that range as a guideline, we can probably expect Ruipeng to fetch a market value of anywhere from $1.7 billion to $4.2 billion. Thus, if we assume it will sell about 10% of its shares in the listing, it could raise anywhere from $170 million to as much as $420 million.
Like most of its peers, Ruipeng is losing money. Its net loss grew to 1.3 billion yuan in 2021 from a 1 billion yuan loss the previous year; and the figure similarly grew to 1.1 billion yuan in the first nine months of 2022 from an 857 million yuan loss in the year-ago period. But the company pointed out that its loss as a percent of revenue has been coming down steadily, falling from 33.2% in 2020 to 25.7% in the first nine months of last year.
The downturn at the end of 2022, which saw the company's number of pet hospitals and clinics drop to 1,850 by the end of December from 1,942 just three months earlier, is certainly a cause for some concern. Again, that's not too surprising due to the economic environment at that time. But it's certainly not the best bone to throw to potential new investors. Accordingly, the company will need show during its road show that its situation has stabilized and is returning to growth if it wants to sell investors on its story.
To subscribe to Bamboo Works weekly newsletter, click here